Even though investors are not planning to trade crypto, they believe that 2023 will be the year when cryptocurrency trading volumes will grow by 11%.
JPMorgan, a New York-based American multinational financial services company, has published its seventh edition of JPMorgan's e-Trading Edit.
According to the report shared on February 1st, 72% of institutional traders have no plans to trade crypto or digital coins in 2023.

Did you know?
Want to get smarter & wealthier with crypto?
Subscribe - We publish new crypto explainer videos every week!
What is Polkadot in Crypto? (DOT Animated Explainer)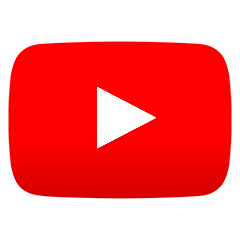 To conduct the survey, JPMorgan reportedly questioned 835 traders from 60 "global locations" between January 3rd and January 23rd, 2023. JPMorgan asked traders to share their insights into the macroeconomic factors and technical development aspects and how they will impact 2023 trading performance.
When asked, "which of the following best describes your focus on crypto/digital assets," more than half of respondents claimed they are not planning to trade crypto in 2023.
Around 14% of respondents stated that they are not currently trading digital assets but are planning to start doing so within the next five years. 6% of traders noted that they planned to start trading crypto assets within a year.
On the other hand, 8% of respondents revealed that they are currently trading. Therefore, from 835 respondents, only 67 institutional investors are actively trading crypto.
Despite that, traders believe that crypto will have the biggest increase in electronic trading volumes in 2023. The institutional traders estimate that between 2023 and 2024, crypto trading volume will grow by 11%.
Low interest in crypto trading can be impacted by volatile market conditions. It is worth noting that almost half of the respondents named marked conditions as the biggest challenge for day-to-day trading performance.
Apart from crypto, the report overviewed the topics of electronic trading, market structure, technology, and global markets.
In December 2022, JPMorgan shared a report called "The Dynamics and Demographics of US Household Crypto-Asset Use," which revealed that around 13% of Americans owned or currently own crypto.