Between 2020 and 2022, 43 million Americans invested in cryptocurrencies.
JPMorgan Chase & Co, a New York-based multinational investment bank and financial services holding company, has revealed that around 13% of Americans owned or currently own crypto.
According to the report "The Dynamics and Demographics of US Household Crypto-Asset Use," the percentage of the population that has "ever transferred funds into a crypto-related account" grew by 10% compared to 2020. Pre-pandemic, only 3% of Americans have indulged in the crypto market.

Did you know?
Want to get smarter & wealthier with crypto?
Subscribe - We publish new crypto explainer videos every week!
How to Use Crypto? 5 Rewarding Strategies Explained (Animated)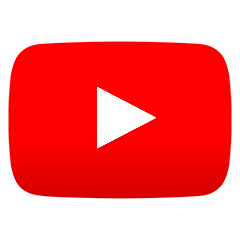 It is worth noting that JPMorgan's report was conducted by analyzing checking account transfers of over 5 million randomly selected Americans. Out of the group, 600,000 citizens purchased crypto at some point between 2020 and 2022.
The report highlighted that new crypto investors made their first purchases during the spikes in selected crypto prices. On top of that, during that time, crypto investors were holding onto their crypto and not cashing them out.
This tendency changed at the beginning of 2022 when crypto prices started falling. Currently, the newly purchased crypto only slightly exceeds the amount of crypto chased out from crypto exchanges.
JPMorgan's report claims that the reason for such a phenomenon could not be caused purely by the fall of crypto prices. The report highlighted that overall the savings rate among Americans started declining.
We view the rise and fall of crypto use since the onset of COVID as consistent with the joint relationship between retail flows and market prices seen in prior research. Additionally, the trend in crypto flows also tracks dynamics of household savings, which spiked to historic highs early in the pandemic but has begun to reverse.
On top of that, a JPMorgan report covered that millennials between the ages of 26-41 are more likely to invest in crypto. In this age group, men were more likely to purchase cryptocurrencies than women.