The Project Icebreaker aims to test CBDC for international retail and remittance payments.
The Bank of International Settlements (BIS), an international financial institution that serves as a bank and forum for national central banks, has launched the Project Icebreaker in collaboration with the central banks of Israel, Norway, and Sweden.
According to the press release shared on the BIS website, Project Icebreaker will explore central bank digital currency (CBDC) use cases for "international retail and remittance payments."

Did you know?
Want to get smarter & wealthier with crypto?
Subscribe - We publish new crypto explainer videos every week!
What is a Smart Contract? (Explained with Animations)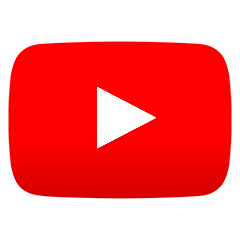 The main goal of this project is to make CBDC cross-border payments more transparent, inclusive, faster, and cheaper.
Head of the BIS Innovation Hub Nordic Center Beju Shah added:
This first-of-a-kind experiment will dig deeper into the technology, architecture and design choices and trade-offs, and explore related policy questions. These learnings will be invaluable for central banks thinking about implementing CBDCs for cross-border payments.
The BIS Innovation Hub Nordic Center, together with the Bank of Israel, Central Bank of Norway, and Sveriges Riksbank, is planning to launch the unique "hub" for the Project Icebreaker. In the newly developed "hub," central banks will "connect their domestic proof-of-concept CBDC systems," which will be tested for the technological usefulness of interlinking different CBDC systems.
Moreover, the Project Icebreaker will test the process of making immediate cross-border payments and eliminate the need for several different banks to approve the transaction.
Upon the release of the Project Icebreaker, Deputy Governor of Bank of Israel Andrew Abir said:
Efficient and accessible cross border payments are of extreme importance for a small and open economy like Israel and this was identified as one of the main motivations for a potential issuance of a digital shekel. We are privileged to be exploring the topic in this project together with partners that have vast knowledge and experience on CBDCs as well as on cross-border payment policies.
The international financial institution notes that the project will be active until the end of the year, with the report published in the first quarter of 2023.
It is not the first time BIS has explored the CBDC possibilities for cross-border payments. On September 27th, BIS announced that it had successfully completed its first central bank digital currency (CBDC) pilot in collaboration with the central banks of Thailand, Hong Kong, China, and the United Arab Emirates (UAE).
---