BIS successfully tested real-life cross-border transactions between jurisdictions in Thailand, China, Hong Kong, and the United Arab Emirates.
The Bank of International Settlements (BIS), an international financial institution serving as a bank and a forum for national central banks, has successfully completed its first central bank digital currency (CBDC) pilot.
According to the LinkedIn post shared by BIS, the pilot program tested real-life transactions between four jurisdictions, the central banks of Thailand, Hong Kong, China, and the United Arab Emirates (UAE).

Did you know?
Want to get smarter & wealthier with crypto?
Subscribe - We publish new crypto explainer videos every week!
What is a Crypto Mining Rig? Is it Worth it? (EASILY Explained)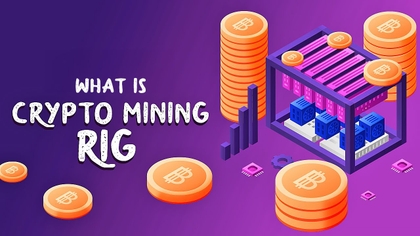 The financial institution noted that the program occurred from August 15th to September 23rd on mBridge Ledger.
Multiple CBDC (mCBDC), also known as mBridge, is a platform created as a part of distributed ledger technology (DLT) for the CBDC cross-border payment project Inthanon-LionRock. The project was introduced by Thailand's and Hong Kong's central banks in September 2019.
During the program, 20 commercial banks used mBridge Ledger to settle various payments for corporate customers, focusing on cross-border trades. According to the BIS, over $12 million worth of value was issued on the platform, resulting in more than 160 cross-border payments and foreign exchange (FX) transactions. It is estimated that the pilot program generated over $22 million in value.
Following the announcement, BIS advisor and solutions architect Daniel Eidan used LinkedIn to share his take on the pilot. The advisor noted that, among other things, the pilot program focused on CBDC cross-border payments and the role central banks play in these payments. However, Eidan added, "we will likely consider more commercial aspects in the future stages of our work."
In October, BIS expects to publish the progress report overviewing the technical design, legal and other regulatory conditions, as well as the future of mBridge. The institution highlighted that those who want to hear about the project directly from mBridge core team are invited to come to Hong Kong Fintech Week from October 31st - November 4th.
The BIS report published in June revealed that around 90% of central banks worldwide are adopting CBDC. Based on the information shared by Atlantic Council, 11 CBDCs were launched, 15 are in the pilot stage, and 26 are still developing.
---