Interpol is looking for ways to catch the bad guys in the Metaverse.
The International Criminal Police Organization (Interpol), an international organization that facilitates worldwide police cooperation and crime control, is reportedly looking into ways it could oversee criminal activities in the Metaverse.
According to the BBC news report shared on February 3rd, the news was revealed by Interpol Secretary General Jurgen Stock.

Did you know?
Want to get smarter & wealthier with crypto?
Subscribe - We publish new crypto explainer videos every week!
How to Make Passive Money with NFT? (Explained!)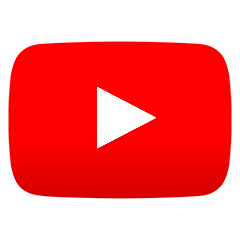 In the interview with BBC, Jurgen Stock claimed that criminals tend to quickly adapt to "any new technological tool that is available to commit a crime." Therefore, Stock highlighted that law enforcement must respond to various criminal activities, including those in Metaverse. Stock added:
We have seen that if we are doing it too late, it already impacts trust in the tools we are using, and therefore the Metaverse. In similar platforms that already exist, criminals are using it."
However, it may be easier to say than actually police criminal activities in the Metaverse. Interpol's executive director of technology and innovation, Dr. Madan Oberoi, claims that it is exceptionally difficult to determine what is considered a crime in Metaverse.
There are crimes where I don't know whether it can still be called a crime or not. If you look at the definitions of these crimes in physical space, and you try to apply it in the metaverse, there is a difficulty. <...> But those threats are definitely there, so those issues are yet to be resolved.
On top of that, Oberoi emphasized that to catch the bad guys in the Metaverse, law enforcement agents must be familiar with the issues and how the virtual world works.
And that is one of our objectives - to make sure law enforcement personnel start using the metaverse and they become aware. In that sense, it is very important.
Other experts in the Metaverse space, such as co-founder and head of Metaverse research organization Kabuni, Nina Jane Patel, claim that all actions that are "illegal and harmful in the physical world should be illegal in the virtual synthetic world as well."
It is worth noting that at the end of October 2022, Interpol launched a Metaverse specially designed for law enforcement worldwide and created a dedicated crypto crime unit in Singapore.