Indian cryptocurrency exchange Youtube channels were reportedly hacked, with crypto malicious videos appearing on viewer subscription pages.
With cryptocurrencies roaming quite freely in India, it has become one of the best places to participate in digital asset trades, and build blockchain technologies. However, just like the rest of the world, it is yet to be safe from malicious activity.
Just recently, multiple Indian crypto channels were targeted by an unknown hacker that reportedly published misleading videos that were most likely advertising phishing links.

Did you know?
Want to get smarter & wealthier with crypto?
Subscribe - We publish new crypto explainer videos every week!
What is the Metaverse? (Meaning + Animated Examples)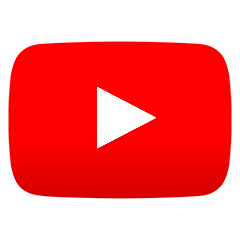 Phishing is used to lure a person into clicking on a certain link, or a copy of a known website address, that may access personal details, passwords, or even bank account information.
Based on the report by Economictimes, only four crypto Youtube accounts were affected by the suspicious activity - Coinswitch Kuber, CoinDCX, Unocoin, and WazirX.
After the attack, crypto exchanges that control these accounts found no signs of any unfamiliar entry into their accounts. Exchange representatives told reporters at Economictimes that even their Youtube passwords remained untouched, which caused confusion on how the malicious videos were even posted.
While there is no response from the Youtube Team, CoinCDX, one of the exchanges that had their Youtube account compromised, assured that the malicious video was deleted, and warned its viewers that they should disregard any information that was displayed on it.
Likewise, WazirX's Vice President of Marketing Rajagopal Menon talked to ET reporters regarding the attack, stating:
"There was a systematic hack on several crypto YouTube accounts around the world. Fortunately, our team caught the fraudulent video within seven minutes of going live on our channel and deleted it. On conducting a diagnosis, we did not find any security flaw from WazirX's end that could have given hackers access to our channel."
While it is still unclear how the hackers managed to publish videos on these Youtube crypto accounts without any noticeable entry, some experts believe that these channels might have been linked to Youtube's streaming APIs, which let other programs interact with the accounts.
This has been the second time this week that hackers compromised famous Youtube crypto accounts. On January 23rd, multiple crypto channels reported that their accounts were accessed despite having 2FA enabled.
---