On January 23rd a variety of well-known crypto YouTubers such as BitBoy Crypto, Altcoin Buzz, Box Mining, Floyd Mayweather, Ivan on Tech, and The Moon, were allegedly attacked by hackers.
How it all went down was that the accounts posted unauthorized videos titled "ONE WORLD CRYPTOCURRENCY", claiming that they are, in fact, the same YouTubers and directing the audience to send money to the supposed hacker's wallet. And some of them did.
You would see the 9 transactions on the Binance Smart Chain wallet address (that was listed on the deceitful videos), and a BNB value of approximately $800.

Did you know?
Want to get smarter & wealthier with crypto?
Subscribe - We publish new crypto explainer videos every week!
Crypto Token VS Coin (Animated Explainer & Examples)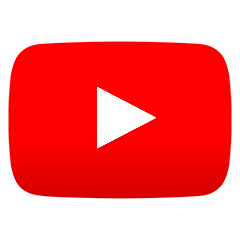 Luckily, the videos were deleted quickly, and as the creator of the Boximining channel said, even though he managed to delete the scamming videos after a few minutes, his audience was already engaging with the content.
To be fair, no one is completely sure how the alleged hackers managed to get into the YouTube accounts. Some speculate that it was Youtube's huge security flaw. Besides, the creator of Boximining did search for any signs of bugs or viruses and found none. So, could it really be a YouTube problem?
However, there are a few more theories of what could have led hackers to the point of getting into the accounts. For instance, one Reddit report suggested that the scammers could have used a Sim swap scam.
"They are all posting with a title like "ONE WORLD CRYPTOCURRENCY". They have an address in vid and description to send your USDT/USDC/BNB/ETH to receive a new crypto called OWCY."
A Sim swap scam is basically a sort of account takeover fraud in which hackers use your phone number to get access to your personal information. They can even employ two-factor authentication and one-time passwords as an attack vector.
Nonetheless, Micheal Gu (the creator of Boxmining), refuses to believe that's the case. He points out that if it was a Sim swap, he would've lost access to his phone and other devices, but he didn't.
Another thing is that there was a login from the Philippines on the BRANDS account. So the hypothesis is that it's either a hack on the YouTube side, or even a work of a dishonest employee. That could explain how they've managed to get so many people at the same time.
The founder and CEO of the Altcoin Buzz YouTube channel Shash Gupta said that they've felt as if something was off at around 1 am Singapore time, when an uncertified video appeared on their channel.
Additionally, there was a tweet from another crypto YouTuber, Richard Heart saying that his channel was blocked during a Livestream. So, perhaps YouTube was aware of the event?
Currently, the creators are sorting things out with YouTube, to ensure nothing like this happens in the future. Nonetheless, the question of how the hackers managed to get into the accounts, still stands.
---