Poundtoken and BitcoinPoint hope that their initiative will help to normalize the use of stablecoins for everyday financial operations.
Poundtoken, the issuer of the first regulated and British pound-backed stablecoin, GBPT, has partnered with a Lightning Network-enabled Bitcoin (BTC) and cryptocurrency exchange BitcoinPoint.
With the collaboration, Poundtoken and BitcoinPoint aim to make the country's first British pound stablecoin available in 18,000 ATMs across the United Kingdom.

Did you know?
Want to get smarter & wealthier with crypto?
Subscribe - We publish new crypto explainer videos every week!
How to Buy Crypto SAFELY With a Credit Card (Animated)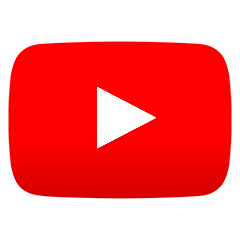 Through integration into BitcoinPoint, local investors will be able to use GBPT to make retail and wholesale payments. Moreover, both companies hope that the integration will help normalize the use of stablecoins for everyday financial transactions.
BitcoinPoint CEO Benoit Marzouk noted that the move could help provide "access to crypto for non-tech savvy people in the United Kingdom." Moreover, Marzouk stated:
<The move is> also fully in line with the government's consideration to integrate stablecoins with the UK economy.
Poundtoken claimed that the company decided to launch a British pound-backed stablecoin as there was a significant rise of USD-backed stablecoins, like Tether (USDT) and USD Coin (USDC), and the UK did not have its alternative.
The purpose of GBPT is really to bring the blockchain and crypto to the U.K. and make it easier for adoption in the U.K. <...> It's time the U.K. started to realize its potential as a world leader in crypto.
It is worth highlighting that Brits have been able to swap cryptocurrencies, such as Bitcoin (BTC) and Ethereum (ETH), to cash using automated teller machines (ATMs) for a while.
Taking into account crypto ATMs, the United Kingdom has 29 Bitcoin ATMs, which account for 0.1% of the world's crypto ATM distribution. The majority of crypto ATMs are set up in London, Birmingham, and Manchester.