Guinness World Records listed several Bitcoin, NFTs, and crypto records in its 2023 edition.
Guinness World Records, a reference book published annually, listing world records both of human achievements and the extremes of the natural world, has listed multiple blockchain events in its 2023 edition.
It is reported that Guinness World Records 2023 will contain a separate category called "Cryptomania." The section focuses on blockchain records covering Bitcoin (BTC), crypto adoption, fan tokens, and non-fungible tokens (NFTs).

Did you know?
Want to get smarter & wealthier with crypto?
Subscribe - We publish new crypto explainer videos every week!
4 Ways to Turn Fiat to Crypto VS Crypto to Fiat (Easily Explained)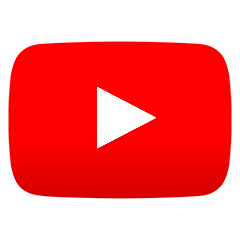 In the 2023 edition, Bitcoin (BTC) was considered the most valuable cryptocurrency, highlighting that its market cap is $816.69 billion as of March 24th, 2022. Moreover, Bitcoin was identified as the world's first decentralized cryptocurrency.
Following Bitcoin records, the country of El Salvador was recognized as "the first country to adopt Bitcoin as legal tender." The description under the record notes:
It was hoped that this move, which was condemned by the World Bank, would reduce the cost of international transfers — an important consideration for a country that is reliant on money sent home by workers overseas.
Moreover, considering fan tokens, Guinness World Records identified Manchester City's token as the "most valuable fan token," with a market cap of $47.1 million as of the end of March.
Lastly, Guinness World Records, in its 2023 edition, has also distinguished NFTs as a separate category. In the group, Crypto Punks #5822 was considered the most "expensive NFT collectible." On February 12th, NFT was purchased for $23.7 million (around 8,000 ETH) by entrepreneur Deepak Thapliya.
Guinness World Records spokesperson noted that the new category was introduced based on the most popular themes of 2022. Moreover, the spokesperson added:
We will be watching this space with interest over the next few years, as the technologies that underpin crypto develop and find a wider range of applications.
Moreover, on October 10th, one of the largest crypto exchanges, Binance, received the Guinness World Record for the biggest cryptocurrency lesson attended by 289 people at Blockchain Land Nuevo León, Mexico.
---