Grayscale stated that the ETF will start trading on May 17.
On May 16, it was announced that the digital currency investing and crypto asset management business Grayscale is making its debut in Europe while introducing a new exchange-traded fund related to crypto. The company stated that the fund will be named Grayscale Future of Finance UCITS ETF.
The first European GFOF, initiated in collaboration with Bloomberg, monitors the functioning of BGFOFN. In fact, at the beginning of 2022, the index announced by the two giants was used to concentrate on digital assets, technology, and finance, as well as to look after the digital economy. The CEO of Grayscale Michael Sonnenshein added:
"We announced our first ETF earlier this year in partnership with Bloomberg as part of the expansion of our business. With growing global demand from both institutional and individual investors for Grayscale products, we're thrilled to be expanding our offering in Europe through the UCITS wrapper."

Did you know?
Want to get smarter & wealthier with crypto?
Subscribe - We publish new crypto explainer videos every week!
What is a Rug Pull in Crypto? (Meaning + Examples)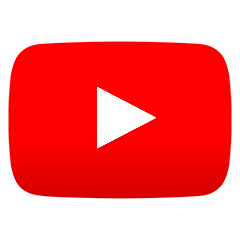 However, Grayscale Investments might have some trouble settling in Europe's market due to the competition. For instance, digital asset investment firms such as CoinShares International Ltd and 21Shares AG have already fortified their position in the market while providing solutions for a long period of time.
More to that, the organizer of the fund constituted that the fund will be initiated in collaboration with the ETF issuer HANetf on such exchanges as Borsa Italiana, Deutsche Börse Xetra, and the London Stock Exchange. Even more so, this exchange-traded fund consists of various businesses that participate in activities such as energy management and crypto mining.
To add, the representative for Grayscale has also highlighted that the initiative to introduce the ETF is a significant achievement that will allow the company to grow further. Additionally, he expanded on the importance of the GFOF while suggesting that:
"We believe that the most exciting thing about the digital economy is the fact that we're still so early in its development [...] That's the vision that drove the creation of GFOF, the opportunity to capture value from transformative companies that are, and will be, embracing or building the future of finance and our global digital economy."
More to that, the announcement arrives during the growing global acceptance of industry and crypto-related ETFs, with total assets invested in crypto exchange-traded funds reaching over $16B in the first quarter of 2022.
Grayscale Investments founded in 2013 provides digital currency investing services such as market information, investment exposure, and investment products to the developing digital currency asset class. The company is considered one of the biggest BTC investment businesses that supply the GBTC with more than $18B in assets.
---