In a blog post, a Google Cloud representative announced its interest in building a team that would "underpin the blockchain ecosystems of tomorrow."
On Thursday, January 27, Google Cloud posted a blog update announcing the department's plans to develop a new team that would focus on blockchain technology and the implementation of cryptocurrencies.
Yolande Piazza, Google Cloud's VP Financial Services, spoke about the plans for the Digital Assets Team, stating that it would build on Google Cloud's "existing work with blockchain developers, exchanges, and other companies in this space."

Did you know?
Want to get smarter & wealthier with crypto?
Subscribe - We publish new crypto explainer videos every week!
How do Cryptocurrency Exchanges Work? (Easily Explained!)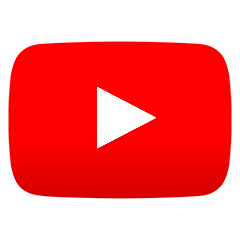 The team would provide support for customers looking into "building, transacting, storing value, and deploying new products on blockchain-based platforms."
This new team will enable our customers to accelerate their efforts in this emerging space and help underpin the blockchain ecosystems of tomorrow.
Piazza's statement notes that several blockchain and distributed-ledger-based companies "have already chosen to build on top of Google Cloud for scalability, flexibility, and security," naming Hedera, Theta Labs, and Dapper Labs as examples.
The goal of the Digital Assets Team will be to provide long- and short-term support for companies within the blockchain & digital assets sphere. Some of the initiatives were listed, like taking part in node validation, supporting on-chain governance, and hosting public BigQuery datasets on the Google Cloud Marketplace.
This is not the first crypto venture for Google. The parent company of Google Cloud recently hired former PayPal executive Arnold Goldberg to oversee the payments division, as it looks into pursuing crypto in the near future.
In June, Google joined forces with Coinbase, allowing transactions via the Coinbase Card on Google Pay services.
Earlier this week, BitDegree reported that Google was rumored to build its own blockchain unit. A leaked email revealed that the tech giant had plans for a unit that would be based on "blockchain and other next-gen distributed computing and data storage technologies."