After completing the course and a last "quest," customers will earn Generative AI Explorer-Vertex AI badge.
In an attempt to simplify the intricate world of generative artificial intelligence (AI) systems, Google Cloud has unveiled a range of free online educational courses.
The offerings are dedicated to familiarizing users with the basics of generative AI, including an understanding of the Generative AI Studio development environment.

Did you know?
Want to get smarter & wealthier with crypto?
Subscribe - We publish new crypto explainer videos every week!
How Does Cryptocurrency Work? (Explained with Animation)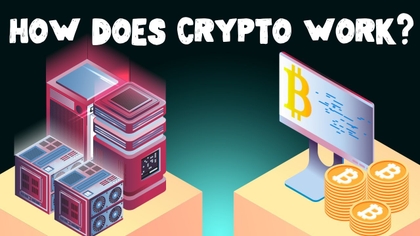 Google Cloud's newly minted educational trove consists of nine distinct units. These include entry-level courses on generative AI, large language models, image creation, responsible AI, and the Generative AI Studio.
Furthermore, the curriculum delves deeper into crucial generative AI notions, such as the encoder-decoder structure, transformer and BERT models, attention mechanisms, and the development of image captioning models.
The curriculum wraps up with a "quest," comprised of timed tasks and labs, enabling students to earn a Generative AI Explorer-Vertex AI badge upon completion.
Google Cloud claims that these modules provide a thorough initiation into the world of generative AI, equipping learners with the basic knowledge to devise, train, and launch their own rudimentary models.
This learning path guides you through a curated collection of content on Generative AI products and technologies, from the fundamentals of Large Language Models to how to create and deploy generative AI solutions on Google Cloud.
Since OpenAI's ChatGPT launch in November 2022, generative AI has emerged as a global phenomenon. Prominent tech giants, including Amazon, Google, Microsoft, Baidu, and numerous others, have jumped on the bandwagon, seeking to leverage the overwhelming public enthusiasm for large language models and image generators.
As per the Blockchain Research Lab based in Hamburg, Germany, the expanding presence of ChatGPT and akin AI systems might be instrumental in the ascending trend in worldwide cryptocurrency acceptance. This is attributed to their capability to elucidate complex concepts to the layperson.
This move by Google Cloud represents a significant step forward in democratizing access to generative AI knowledge. The outcome of this venture, in terms of its impact on the AI landscape, remains to be seen.
---