After the launch of ChatGPT, the value of some AI-related tokens surged by over 40%.
The introduction of ChatGPT by OpenAI has led to a significant surge in the value of cryptocurrencies related to artificial intelligence (AI).
The phenomenon was noticed by the Blockchain Research Lab in Hamburg, Germany.

Did you know?
Want to get smarter & wealthier with crypto?
Subscribe - We publish new crypto explainer videos every week!
What is Web3? (Animated Explanation + Examples)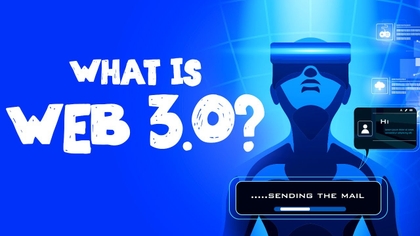 ChatGPT was introduced to the public in November 2022 and quickly gained monumental popularity, setting a new record as one of the fastest-expanding online platforms ever seen.
The platform managed to attract over a million daily users within its first week, and by January 2023, it had over 100 million users per month. As of June 2023, exact user statistics are yet to be released by OpenAI, but some sources speculate that the figure might have crossed the 1 billion mark.
Such tremendous growth of the ChatGPT platform had ripple effects across various AI-related sectors, and the realm of cryptocurrency was no exception. The researchers assert:
The ChatGPT launch had a significant impact on the performance of AI-related crypto-assets, despite the overall cryptocurrency market being in a bearish state and risk-averse investor appetites. Using synthetic difference-in-differences, we found average price increases of at least 10.7% (35.5%) in the one-month (two-month) period following the launch.
Therefore, it's evident that ChatGPT's launch had a profound impact on the performance of AI-linked cryptocurrencies, even amidst a rather bearish overall cryptocurrency market.
Furthermore, the lowest observed increase in the value of these crypto assets was 10.7% and 35.5% during the first and second months after the launch, respectively. In contrast, the highest recorded increase reached around 15.6% and 41.3% over the same periods.
The study attributes the cause of this surge to a combination of media attention, marketing buzz, and the general public's positive outlook.
It was inferred that after ChatGPT's launch, "investors perceived AI-related crypto assets as possessing heightened potential or value."
The launch of ChatGPT by OpenAI marked a turning point in the valuation of AI-related cryptocurrencies, emphasizing the profound influence of AI advancements on financial markets. The study also highlights the critical role of educational tools like ChatGPT in enhancing investor understanding and participation in complex areas such as cryptocurrency trading.
In other AI-related news, politicians in the United Kingdom are urging to implement licensing for developers working on artificial intelligence-related systems.
---