Bombshell testimony from Gary Wang challenges FTX's insurance fund integrity.
Gary Wang, the co-founder of bankrupt cryptocurrency exchange FTX, claimed that FTX had manipulated the value of its insurance fund. This fund was purportedly set up to safeguard users from major financial losses.
During the trial proceedings on October 6, Gary Wang stated that FTX had never held any of its own FTX Tokens (FTT) in its highly publicized $100 million insurance fund for the year 2021.

Did you know?
Want to get smarter & wealthier with crypto?
Subscribe - We publish new crypto explainer videos every week!
Best Crypto Analysis Indicators Explained (Beginner-Friendly Animation)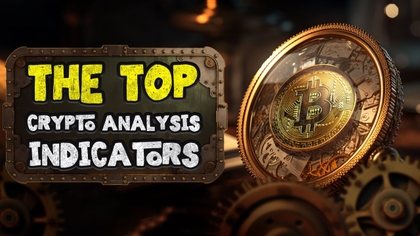 Wang indicated that the published fund value was manipulated by taking the daily trading volume of the FTX Token and multiplying it by an arbitrary figure of around 7,500.
When asked about the authenticity of this figure during the trial, he responded with a simple "No." An exhibit presented during the trial displayed the alleged Python code responsible for inflating the size of what was termed the "Backstop Fund."
Contrary to the figures that were publicly displayed, Wang said:
For one, there is no FTT in the insurance fund. It's just the USD number. And, two, the number listed here does not match what was in the database.
It's noteworthy that FTX had consistently touted the value of its insurance fund across various platforms. This fund was supposed to act as a financial cushion for users in the event of drastic market fluctuations. However, Wang stated that the fund was often insufficient to cover user losses.
As an example, Wang mentioned a 2021 incident where a trader manipulated a flaw in FTX's margin trading system to build a disproportionately large position in MobileCoin. This reportedly led to a loss of hundreds of millions of dollars.
FTX CEO Bankman-Fried allegedly directed Wang to shift the loss onto Alameda Research, whose financials were less publicly transparent than those of FTX.
Furthermore, Wang disclosed that a feature called "allow_negative" was added to the FTX codebase at the request of Bankman-Fried. This enabled Alameda Research to trade on FTX with virtually unlimited liquidity.
It is worth noting that Gary Wang also testified on October 5 and provided glimpses of how FTX operated before its sudden collapse.
The revelations about FTX's allegedly inflated insurance fund value cast a shadow over the crypto exchange's practices and its commitment to user protection. Gary Wang's testimony serves as a moment of reckoning for FTX and raises several questions that the cryptocurrency community is eagerly awaiting answers to.
---