The people behind the community-driven project, turned scam, are currently being prosecuted in the court of the Southern District of New York.
Back in January, owners of Frosties NFTs were hit by the very unfortunate news that they were pretty much thrown under the bus due to the project turning out to be a rug pull. The creators have reportedly raked in approximately $1.3M from selling their stash of NFTs and crashing the floor price to almost $3 per one Frosties NFT.
While everyone thought that the perpetrators were home-free since they've never announced their identities, a report from the DoJ confirmed that the two people behind the project were charged for financial fraud.

Did you know?
Want to get smarter & wealthier with crypto?
Subscribe - We publish new crypto explainer videos every week!
What is an NFT? (Explained with Animations)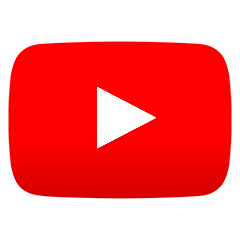 With the announcement, the US Attorney's Office made it clear that the Department of Justice and agencies involved with financial crimes have been closely investigating the malicious activity surrounding NFTs since January.
According to Thomas Fattorusso, who is a Special Agent at the IRS-CI, his team and the HSI have NFT projects under the microscope and are tracking digital asset transactions to prevent something like this from happening again.
Meanwhile, the Department of Justice identified Ethan Nguyen (online alias "Frostie") and Andre Llacuna ("heyandre") as the orchestrator of the fake road map of Frosties and the abrupt rug pull.
Damian Williams, who is the lead attorney of the Frosties case, spoke on mainstream media pushing NFTs into the public, which became a dangerous market for investors, stating:
"Where there is money to be made, fraudsters will look for ways to steal it. As we allege, Mr. Nguyen and Mr. Llacuna promised investors the benefits of the Frosties NFTs, but when it sold out, they pulled the rug out from under the victims, almost immediately shutting down the website and transferring the money."
Both of them were charged with conspiracy to commit money laundering and wire fraud, and creating a financial fraud scheme to deceive investors into putting money into their project. In fact, they were already building another project with presumably similar intent called Embers, which, according to the DoJ, would have generated around $1.5M in crypto from sales.
If the defendants will be prosecuted to the fullest extent, Nguyen and Llacuna will be separately charged for conspiracy to commit wire fraud and money laundering, with each violation carrying up to 20 years in prison.
---