Not even law enforcement personnel are safe from fraudsters.
The Securities and Exchange Commission (SEC) charged John A. DeSalvo, a former New Jersey State Correctional Police Officer, with fraudulent fundraising using the Blazar Token.
On August 23rd, DeSalvo was accused of targeting law enforcement personnel by offering them a token he himself created, insinuating it would replace existing state pension systems. He was also charged with misappropriation of investor funds.

Did you know?
Want to get smarter & wealthier with crypto?
Subscribe - We publish new crypto explainer videos every week!
ICO vs IDO vs IEO: Which One's the Best? (Easily Explained)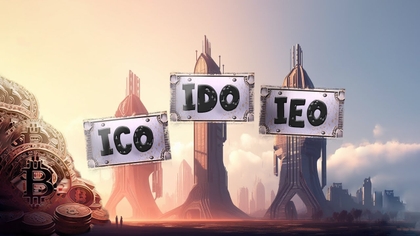 According to the litigation release, DeSalvo launched the Blazar Token in November 2021. He raised $623,888 from approximately 222 investors, telling them the token was registered with the SEC.
He claimed that "investors were guaranteed to receive extraordinary returns" and set up a system where Blazar Tokens were bought through payment deductions.
Investor funds were then misappropriated and misused. Reportedly, DeSalvo sent some of the crypto to his personal wallet and used the rest for bathroom renovation.
The token collapsed in May 2022, days after it was offered on PancakeSwap, the crypto asset trading platform. The defendant sold close to 41bn Blazar Tokens, which affected the token's trading price:
DeSalvo's massive volume of sales placed downward pressure on the Blazar Token's trading price and drained PancakeSwap of the majority of its liquidity in the investment, resulting in its collapse and substantial investor losses.
Additionally, the SEC alleged DeSalvo previously engaged in another fraud scheme in January 2021. He obtained $95,000 from 17 investors with a promise to "invest their funds in stocks, options, and crypto asset securities." But he lost $17,000 in speculative investments, misappropriated $78,000 and lied that the money was gone due to poor market conditions.
Unfortunately, despite the overall security of digital assets, cases of fraud and fund misappropriation are not rare in the crypto industry. A month ago, former Celsius CEO Alex Mashinsky was charged with fraud. And earlier this year, the CEO of Titanium received a 4-year jail sentence for facilitating ICO fraud.
---