Dorsey's statements caused a rather heated discussion among crypto enthusiasts.
Jack Dorsey, a prominent Bitcoin (BTC) advocate, recently ignited a flurry of Twitter debates among prominent figures in the crypto world when he agreed that Ether (ETH) should be classified as a security.
Dorsey's contentious assertion garnered attention from an integral contributor to Bitcoin Ordinals at Taproot Wizards, Udi Wertheimer.

Did you know?
Want to get smarter & wealthier with crypto?
Subscribe - We publish new crypto explainer videos every week!
What is Olympus DAO? (OHM Crypto Animated Explainer)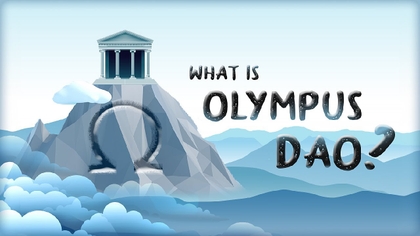 On June 6th, he hinted at Dorsey being misguided in a tweet. Not one to back down, Dorsey responded with an open invitation for enlightenment: "ETH is not a security? Teach me wizard."
Wertheimer accepted the invitation and produced a five-year-old video of Gary Gensler, the chairman of the United States Securities Exchange Commission (SEC), asserting that ETH had achieved a sufficient level of decentralization to no longer be considered a security.
Gabor Gurbacs, a strategy adviser to stablecoin issuer Tether and investment management firm VanEck, offered a different perspective. He suggested that Ethereum's recent shift to a proof-of-stake consensus mechanism might have reignited the applicability of securities laws.
This fiery exchange comes amidst the backdrop of the SEC filing legal suits against cryptocurrency giants Binance and Coinbase on June 5th and 6th, respectively, over allegations of trading unregistered securities.
Dorsey also found interest in Brian Armstrong's past tweets. Armstrong, the CEO of Coinbase, had posted in 2015 describing altcoins as a "distraction" and emphasized the need for a dedicated focus on Bitcoin. Dorsey shared a screenshot of this post and seemed to signal his agreement.
It is worth noting that recently, Jack Dorsey expressed support for pro-crypto presidential candidate Robert F. Kennedy Jr.
---