The 2024 US Presidential election continues to gain attention from crypto-related entities.
In a recent social media exchange, fintech company Block Inc.'s CEO Jack Dorsey expressed support for pro-crypto presidential candidate Robert F. Kennedy Jr.
Dorsey publicly affirmed his backing in a concise yet powerful statement. Reacting to a Fox News YouTube clip featuring Kennedy detailing his strategy to win against leading Republican presidential candidates, Dorsey wrote, "He can and will."

Did you know?
Want to get smarter & wealthier with crypto?
Subscribe - We publish new crypto explainer videos every week!
What is Aurora in Crypto? NEAR Protocol Token Explained (ANIMATED)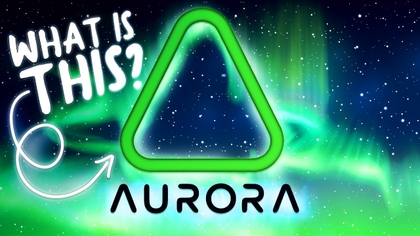 In response to a user's inquiry regarding the nature of his statement—whether it was an endorsement or prediction—Dorsey clarified, stating, "both." This dual role as an observer and supporter places Dorsey in an active position within this unfolding political narrative.
Robert F. Kennedy Jr., a significant figure in the American political landscape, carries the legacy of his uncle, the 35th President of the United States, John F. Kennedy. He continues the political dynasty of the Kennedy family with his own presidential bid.
Kennedy first revealed his intention to run for President on April 19th. Apart from his established career as an environmental lawyer and vocal anti-vaccine advocate, Kennedy is known for his robust endorsement of cryptocurrencies. His crypto-supportive stance was highlighted during a keynote speech at the Bitcoin Miami Conference on May 19th.
As a testament to his belief in cryptocurrency's potential, Kennedy declared his willingness to accept Bitcoin (BTC) donations for his presidential campaign.
Kennedy further expressed his stance against restrictive crypto policies during a May 3rd commentary on the Biden administration's proposed tax on crypto mining. He labeled the proposed 30% tax on energy used by crypto miners as "a bad idea."
Although he acknowledged the environmental impact of mining as a valid concern, he opined that its implications were "somewhat overstated." His opposition to such policies positions him as a staunch advocate for the crypto industry in the political arena.
Dorsey's endorsement of Kennedy underlines a shared commitment to the future of cryptocurrency. This convergence of tech industry leadership and political advocacy may significantly influence the public perception and acceptance of cryptocurrencies.
---