Epic Games is making its first steps in integrating Web3 games into its platform.
Epic Games, an American video game and software development company known for its game Fortnite, has revealed its first non-fungible token (NFT)-powered game, Blankos Block Party.
Blankos Block Party is a free-to-play multiplayer game inspired by the vinyl toy culture. The game allows participants to use NFTs as unique avatar designs or accessories, which can be bought, sold, or upgraded within the game.

Did you know?
Want to get smarter & wealthier with crypto?
Subscribe - We publish new crypto explainer videos every week!
What is Blockchain? (Animated Examples + Explanation)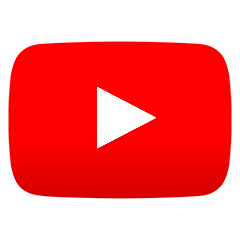 The game was created by Mythical Games and Third Kind Games, making it available for Mythical Games website users from December 2020.
According to the developers, the game has already been played by more than a million players and has been a part of several limited-edition partnerships with brands and artists. The Blankos Block Party has collaborated with luxury brand Burberry, arcade games company Atari, and musician Deadmau5.
According to the information shared by Epic Games Store, players don't need to connect external wallets to play, buy or sell NFTs. The company states that all actions can be performed internally.
Epic Games highlighted that Blankos Block Party is operating on a private blockchain protocol called EOS.IO.
Blankos Block Party is built on a private, permissioned blockchain based on the EOS.IO infrastructure that uses a Proof of Authority consensus model that is more environmentally friendly and sustainable than the Proof of Work model. Minting NFTs and integrating the Marketplace via our platform does not require any mining.
The game is currently available on Epic Games in the same version as it operates on the Mythical Games website, called "early-access." The Epic Games revealed that the full and downloadable version of the game will be available from September 28th. The new version of the game will include some additional features that the current version doesn't contain.
It is worth noting that another Web3 gaming company Gala Games, is planning to release its Western-themed scooter game Grit on Epic Games Store.
---