In the last six months, less than 100 Bitcoin ATMs were added to a global network.
CoinATMRadar data shows that Bitcoin's (BTC) automated teller machine (ATM) adoption is slowing down.
A Bitcoin ATM is a device or kiosk allowing customers to buy or sell Bitcoin (BTC) or other cryptocurrencies using debit or credit cards.

Did you know?
Want to get smarter & wealthier with crypto?
Subscribe - We publish new crypto explainer videos every week!
How to Make Passive Money with NFT? (Explained!)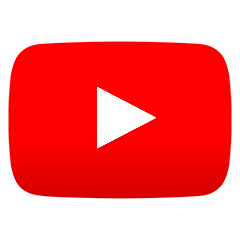 According to the data shared by CoinATMRadar, during the last six months of 2022, from July to December, there were 190 ATMs installed worldwide. However, until January 1st, 2023, operators took out 93 ATMs. Therefore, at the end of the year, there were 38,634 ATMs worldwide.
It is a significant downfall, considering that in the first half of 2022, there were 3,434 new Bitcoin ATMs installed around the globe.
It appears that turbulent market conditions and a year-long bear market caused Bitcoin ATM adoption to slow down. It is worth noting that in 2021 when the crypto market was flourishing, the global Bitcoin ATM network would add thousands of new machines every month.
In October, the news broke that September recorded the lowest number of Bitcoin ATMs installations. During September, ATM operators removed 796 crypto ATMs from the network.
Although the overall number of Bitcoin ATMs is decreasing, 2022 was a significant year for Bitcoin ATM adoption in Spain and Australia.
At the end of October, the news broke that Spain became the third-largest Bitcoin ATM hub in the world. At that time, Spain had 215 crypto ATMs set up in the country. The majority of them are located in Barcelona and Madrid. At the time of writing, Spain is home to 229 Bitcoin ATMs.
Nevertheless, at the beginning of 2023, Australia surpassed El Salvador and became the fourth-largest Bitcoin ATM holder in the world. In the last three months, Australia installed 113 new Bitcoin ATMs and is currently home to 218 ATMs. It is worth noting that during the first week of 2023, the Australian city of Coolangatta installed the country's first Bitcoin Lighting ATM.