Crypto exchange Coinbase claims that its new Layer 2 Ethereum network will offer a low-cost, secure, and developer-friendly way to build dApps.
Coinbase, a cryptocurrency exchange established in 2012 by Brian Armstrong and Fred Ehrsam, has launched Base, a Layer 2 Ethereum network.
According to the Coinbase blog post "Introducing Base," its Layer 2 Ethereum network will be the company's home, providing access to various tools and products. Additionally, it will offer a simple on-ramp for fiat. Coinbase does not plan to issue a token for the Base layer. Instead, it will use ETH as the gas token.

Did you know?
Want to get smarter & wealthier with crypto?
Subscribe - We publish new crypto explainer videos every week!
How Does Cryptocurrency Work? (Explained with Animation)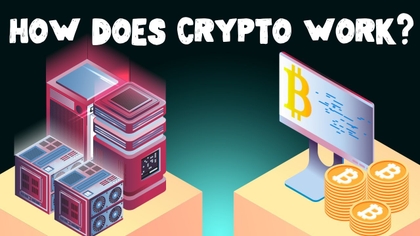 Coinbase noted that the network is set to onboard "1B+ users into the cryptoeconomy" and offer a low-cost solution for launching DApps.
The Base L2 project is built on the "OPT Stack" that powers the Optimism blockchain. Initially, it will be highly centralized before eventually becoming decentralized. The company claims that Base will be open source and "freely available."
Coinbase has over 100 million users and partnerships with more than 250,000 firms globally. Its platform is big enough to onboard customers into the blockchain, Web3, and the crypto economy.
Commenting on the announcement, Sebastien Guillemot, the co-founder of dcSpark, tweeted that building an L2 instead of a side chain was a wise move. Guillemot noted that more developers were working on L2 than L1 blockchains.
Layer 2 blockchains are preferred for their speed and low cost. They process transactions in batches and then send the receipts to the mainnet.
Coinbase has recently received a hefty fine from The Dutch Central Bank (De Nederlandsche Bank). DNB fined Coinbase for failing to secure a correct registration before starting to operate in the country. For this violation, Coinbase will have to pay a fine of $3.6 million or €3.3 million.
---