Binance has become the first crypto exchange to join the Association of Certified Sanctions Specialists.
Binance, the largest cryptocurrency exchange in terms of daily trading volumes, has joined the Association of Certified Sanctions Specialists (ACSS).
According to the blog post shared on January 6th, Binance is formally the first crypto exchange to join the association.

Did you know?
Want to get smarter & wealthier with crypto?
Subscribe - We publish new crypto explainer videos every week!
What are Stablecoins, Altcoins & Wrapped Coins Explained!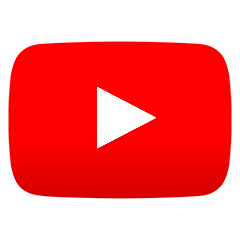 In the announcement, Binance noted that it aims to use ACSS "training materials, comprehensive databases and deep networks" to enhance the skills and expertise of its compliance team.
On top of that, Binance claims that its team will attend various training sessions, which will help Binance's sanctions team to get familiar with the latest "OFAC guidelines."
ACSS Executive Director Saskia Rietbroek commented on the matter, stating that the association is proud to be chosen by Binance and is looking forward to providing Binance's team with the "highest quality of training."
ACSS, as an organization specializing in providing sanctions training for multinational corporations and financial institutions, will ensure the highest quality of training to the team at Binance in this dynamic sector and help advance compliance in the crypto industry.
Binance claims that it has been actively working on "regulatory compliance" for the past two years. The company claims that in 2022, its compliance team grew from 500 to 750 people.
When talking about the ACSS, Binance's Global Head of Sanctions, Chagri Poyraz, noted:
By working closely with the ACSS, we will take our sanctions compliance standards to a level that is recognized by a reputable industry association and provide upskilling opportunities for our compliance team. At the end of the day, we want to continue setting the industry standard for security and compliance alongside other industry players.
Binance claims that it has regulatory licenses, registrations and approvals in 14 jurisdictions, including Spain, France, Dubai, Bahrain and Australia.
In other Binance-related news, the company has recently issued a blog post responding to fear, uncertainty and doubt (FUD) from the media and the community.
---