CoinGecko and 21Shares classify crypto into three levels, stack, market mapping, and taxonomy.
CoinGecko and 21Shares have rolled out the Global Crypto Classification Standard (GCCS).
According to the report shared on February 7th, the GCCS aims to help investors and regulators to identify and understand the specifications of each crypto asset class.

Did you know?
Want to get smarter & wealthier with crypto?
Subscribe - We publish new crypto explainer videos every week!
How to Get Free Crypto? (Explained with Animations)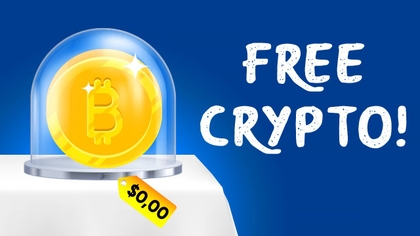 Moreover, based on the report, it will function as a guide "for users of all levels to have a better grasp of the crypto industry, and the myriad projects and tokens which exist in this space."
When talking about the project, 21Shares parent company, 21.co research analyst Carlos Gonzalez, claimed that there are thousands of crypto assets, each carrying "unique characteristics and different value propositions." On top of that, Gonzalez added:
Unlike traditional financial assets, crypto assets can vary dramatically in nature, both as it relates to the asset itself and the protocol behind it.
Taking this into account, CoinGecko and 21Shares created three classification levels, differentiating crypto assets by stacks, market mapping, and taxonomy.
"The Crypto Stack" is identified as the first level of crypto asset classification. The first level refers to "the various layers that encompass crypto's infrastructure." These layers can be cryptocurrencies, app-specific blockchains, cApps, interoperability, oracles, dApps, scaling, and smart contract platforms.
The second level, dubbed "market mapping," classifies protocols based on their sector and industry. It is worth noting that some protocols can fit into multiple classes, but the main focus is on placing the protocol in the most relevant category.
CoinGeco and 21Shares distinguished ten sector and industry classifications: app development, centralized finance, Metaverse, decentralized finance (DeFi), entertainment, identity, storage, infrastructure, the internet of things, and interactive media.
The third level covers the "taxonomy of crypto assets," which classifies assets according to their "superclass." The "superclasses" are cryptocurrency (BTC, XMR), native currency (ETH, SOL), staked currency (stETH), derivative token (wBTC), governance token (UNI, LDO), and utility token (LINK).
On top of that, crypto asset taxonomy also includes fiat collateralized stablecoins (USDC), anchored stablecoins (DAI), reflective stablecoins (FRAX), royalty generating NFTs (ownership rights to the song), collectibles NFT (CryptoPunks), consumable NFT (deeds to a ticket).
---