Coinbase is calling on developers to build a new category of stablecoins, dubbed "flatcoins," amid the launch of its Layer-2 network.
Crypto exchange Coinbase listed "flatcoins," inflation-pegged stablecoins, as one of the four priority areas the firm would want the developers to explore on its newly launched Layer-2 network "Base."
The "Request for Builders" shared on a March 24th post included an on-chain limit order book (LOB), an on-chain reputation system, and tools for enhancing decentralized finance (DeFi) safety as the other three areas of focus.

Did you know?
Want to get smarter & wealthier with crypto?
Subscribe - We publish new crypto explainer videos every week!
What is Yield Farming in Crypto? (Animated Explanation)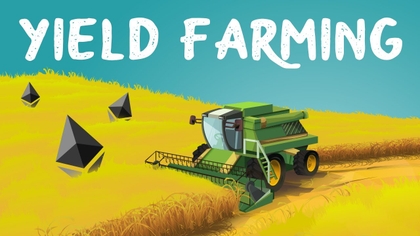 Flatcoins are a new category of stablecoins that are pegged to inflation. They track inflation rates to stabilize users' purchasing power even in the face of challenges from the legacy financial system.
Coinbase request for "flatcoins" comes in light of US banking industry challenges. The United States recorded the second largest banking failure in the country's history when the Silicon Valley Bank collapsed.
Coinbase explained that the new system of stablecoins is the solution to the limitations of the existing stablecoins. Fiat-pegged stablecoins such as Tether (USDT) are exposed to the inflation of the underlying fiat currencies. Additionally, they may be affected by unfavorable policies from the central banks.
We are fascinated by the deep thought we're seeing in decentralized stablecoin design and are particularly interested in 'flatcoins' – stablecoins that track the rate of inflation, enabling users to have stability in purchasing power while also having resiliency from the economic uncertainty caused by the legacy financial system.
Coinbase, the largest cryptocurrency exchange in the United States, also stated that they are open to other ideas of stablecoin systems that will "fill the space between fiat pegged coins and volatile crypto assets."
Coinbase also asked developers to consider developing an on-chain reputation protocol to establish "on-chain trust" between users.
Another area of focus suggested by the exchange, Limited Order Book (LOB) exchanges, will see developers focus on exploring advanced exchanges "while eliminating counterparty risk through self-custody."
The fourth request involves the development of safer DeFi that would enable "every user to store their money on-chain." This calls for tools that would eliminate smart contract vulnerabilities and errors with its logic.
These requests follow the recent launch of "Base," an Ethereum Layer-2 network aimed at enhanced security, low cost, and developer friendliness.
---