From now on, the users of Coinbase will have the ability to use ETH dApps with the platform's new hot wallet and browser.
On May 16, the biggest digital currency wallet and platform in America Coinbase announced that it would introduce a hot wallet and dApp browser which will provide the ability for a smaller number of users to explore Web3 through the exchange's official app.
The users will have the ability to purchase NFTs by using marketplaces such as OpenSea and Coinbase NFT, trade on decentralized exchanges UniSwap or SushiSwap, and exchange crypto through various DeFi platforms.

Did you know?
Want to get smarter & wealthier with crypto?
Subscribe - We publish new crypto explainer videos every week!
What are dApps in Crypto? (Explained with Animations)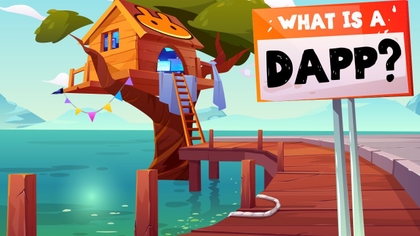 Moreover, if users want to do exchanges on the platform, they can use a jointly custodial hot wallet, meaning that the private keys used for identification will be held not only by the users but also stored on the platform's database. This way, Coinbase ensures that the users will always have the ability to recover their information in case of an emergency. The Director of Product Management Rishi Dean added:
"This means if you lose access to your device, the key to your Dapp wallet is still safe and Coinbase can assist in recovery through our live support."
On top of that, the decentralized application and hot wallet will run on MPC technology to ensure the integrity of operations and confidentiality between the sender and receiver.
Coinbase also stated that it would introduce a hot wallet and browser for a small portion of Android users in the US. However, the platform intends to take another step in the future and launch these features for all consumers on different platforms.
In the last 12 months, dApps, DeFi, and NFTs have received a significant amount of attention. In fact, the NFTs sales have exceeded over $30 billion, whereas the TVL of decentralized finance investments on ETH - $110 billion.
According to some statistics, Coinbase has already 90 million users registered on the platform. However, while looking at the first-quarter report, the cryptocurrency platform is suffering as its revenue fell from $1.6 million to $1.2 million.
---