The CEO of Coinbase implied that the exchange grew too fast as the employee costs were too high.
On June 14, cryptocurrency exchange platform Coinbase announced that it would fire roughly 1100 of its employees, cutting around 18% of full-time jobs.
The news comes amid the current crypto market turmoil and the significant collapse of Coinbase's stock prices which plummeted by 7.7%. The exchange expects to carry out the initiative by the end of Q2 of 2022. CEO and co-founder of Coinbase Brian Armstrong explained the decision to dismiss thousands of employees and stated that it's part of the exchange's cost-cutting strategy.

Did you know?
Want to get smarter & wealthier with crypto?
Subscribe - We publish new crypto explainer videos every week!
What are dApps in Crypto? (Explained with Animations)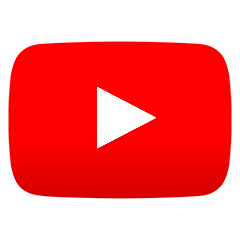 The CEO additionally mentioned that Coinbase grew too rapidly during a bull market and that "our employee costs are too high to effectively manage this uncertain market." On top of that, the exchange mentioned the need to boost its efficiency and control the burn rate. Armstrong added:
"We appear to be entering a recession after a 10+ year economic boom. A recession could lead to another crypto winter, and could last for an extended period. While it's hard to predict the economy or the markets, we always plan for the worst so we can operate the business through any environment."
Emilie Choi, Coinbase President and Chief Operating Officer (COO), also stated that this was a hard decision to make, however, due to the economic backlash, this "felt like the most prudent thing to do right now."
Coinbase isn't the only firm that is laying off a significant number of its workforce. For instance, earlier in June, another crypto exchange dubbed Gemini released 10% of its team members due to the ongoing bear crypto market. On top of that, even earlier this year, Robinhood cut around 9% of its workload during the time when Robinhood's HOOD stock hit all-time lows.
On the other hand, interestingly enough, the Bahama-based crypto exchange FTX had stated that it won't fire any of its employees and even search for new talents despite the current tragic crypto market conditions.
In other news, back in May, Coinbase launched a new hot wallet and dApp browser that provides a smaller number of users an opportunity to delve into Web3 through the exchange's official application.
---