The long-time billionaire and investor Charlie Munger compared crypto to a "venereal disease" at the Daily Journal Q&A session.
With digital assets making their entrance into traditional businesses, some investors were not so quick on jumping on the same bandwagon.
During Daily Journal's Q&A session, the Vice Chairman of Berkshire Hathaway Charlie Munger has once again downplayed the success of cryptocurrencies and criticized the legalization of crypto trading in the United States.

Did you know?
Want to get smarter & wealthier with crypto?
Subscribe - We publish new crypto explainer videos every week!
What is an Automated Market Maker in Crypto? (Animated)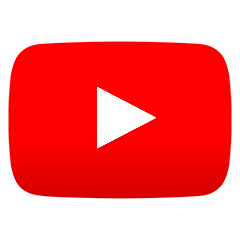 Munger has previously made crude comments about Bitcoin, stating that it is just an asset that does not create any value.
Funnily enough, the CEO of Berkshire Hathaway Warren Buffett recently purchased $1 billion worth of Nubank shares. However, Buffet has also been known to be a crypto critic, earlier calling it "rat poison squared."
Nubank is Brazil's largest FinTech neobank which allows customers to invest in crypto-backed ETFs.
Meanwhile, at the session, Charlie Munger assured that he "didn't invest in crypto" and felt proud by not doing so, shortly after comparing crypto to "some venereal disease." Likewise, the billionaire highlighted that cryptocurrencies are like tools for criminals to extort and launder money.
Amidst predicting Bitcoin to reach zero in the next hundred years, Munger argued that there is no need for cryptocurrencies, because bank accounts already hold digital currencies, obviously referring to fiat currency deposited into bank accounts.
On top of that, the billionaire went on to praise China for its decision to put a blanket ban on cryptocurrencies, stating that "they were right" on doing so, and that the US should follow in their footsteps.
In fact, the CEO of Tesla Elon Musk chimed in with his own thoughts on Munger's position, recalling his meeting with the billionaire himself.
The vice-chairman of Berkshire Hathaway will seemingly keep standing his ground against cryptocurrencies, and has been doing so for a while now.
Last May, he expressed his anger at Bitcoin's success, and was completely against putting money into "a new financial product out of thin air."
---