Chainers has introduced their non-fungible token (NFT) whitelist, one of the most ambitious non-fungible tokens (NFT) and metaverse projects. Based on the Solana blockchain, the project is now inviting interested parties to join its NFT project and be among the first to receive tokens.
Members of the community on the whitelist will be able to mint Chainers NFTs before they sell out. Early minting will also be half the price of ordinary NFTs, making it an excellent investment opportunity for enthusiasts.
Solana's NFT Juggernaut Takes Flight
Chainers has attracted a significant level of investor interest. The platform aims to be the next big thing in Web3, merging blockchain games with NFTs and the metaverse to provide a seamless and immersive entertainment experience.
The Chainers NFT collection consists of hundreds of characters, all of whom share alien-like traits. Although they confirmed that the NFTs would include characters with 15 different races and over 500 traits, the developers are yet to share the first look at the NFTs. The collection's rarity will be made clear after the reveal, after the tokens are minted.
The Chainers NFT grants access to the platform's in-app NFT marketplace, allowing users to create digital items and sell them as NFTs.
These are additional benefits of the Chainers NFT:
Governance: Each NFT holder gets a right to vote on platform developments within the community.
Game access: The Chainers NFTs are the only guaranteed entry point into the upcoming gaming platform, serving as each player's character and likeness.
Community incentives: Holders of the NFTs will be given priority access to several community events - from raffles and draws to giveaways and more.
Customization: NFT holders can customize their Chainers and environments in the digital world.
NFTs Hitting Mainstream Consciousness
Since their emergence in 2017, digital collectibles have come a long way. NFTs, meant to serve as a deed of ownership, have now sipped into several industries, including gaming, music, arts, and overall entertainment.
Celebrities like Snoop Dogg and Jay Z are strongly behind the new cultural movement as the sub-sector explodes in use cases. At press time, the NFT space has a $40 billion total value locked (TVL), with more expected.
Of this total market cap, the Ethereum network controls a significant chunk. But this is fast changing following the boom of alternative layer-1 smart contract networks like Solana.
Today, the new attraction is Solana NFTs. A number of NFT marketplaces are built on the world's most scalable blockchain protocol, with eye-catching NFTs uploaded for bids. The draw is Solana's high throughput and low fees.
According to the hybrid blockchain protocol, over 5.7 million NFTs are currently built on its platform, with a $970 million market cap. On average, each NFT costs $1.5 to mint. This is quite investor-friendly compared to the high fees users have to churn out on the Ethereum network.
How To Join The Chainers Whitelist
The developers of Chainers have opened up the whitelist to all interested prospective investors. Entry is available through the following channels:
Participation in raffles on the official Chainers event page,
Following Chainers on Twitter and partaking in various activities there, and
Joining the official Chainers Discord channel. Here, users gain even more chances to get a whitelist spot.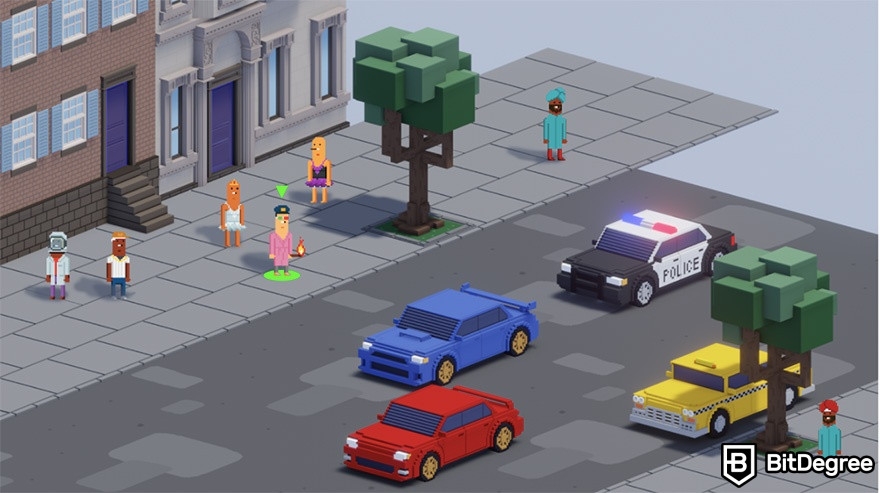 This is a third party-distributed Press Release, BitDegree is not responsible for any content or related materials, the advertising, promotion, accuracy, quality, products or services on this page. Before making any decisions or taking any actions, readers are advised to do their own research, first. BitDegree is not liable nor responsible for any direct or indirect loss or damage related directly or indirectly to the use of any products, services or content in the Press Release.
---