CCData rings alarm bells over the decline in centralized exchange trading volumes.
Centralized cryptocurrency exchanges have been facing a significant drop in trading volumes, hitting a four-year low, under intensifying scrutiny from United States lawmakers and regulatory bodies.
Based on the cryptocurrency analytics firm CCData report shared on June 7th, in May, the trading volumes on centralized exchanges dropped by almost 16%. This shrinkage marks the second consecutive month of declining crypto trading activity.

Did you know?
Want to get smarter & wealthier with crypto?
Subscribe - We publish new crypto explainer videos every week!
What is Polkadot in Crypto? (DOT Animated Explainer)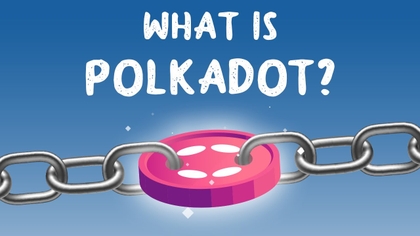 The report, however, does not consider the potential aftermath of the recent SEC legal actions against Coinbase and Binance, as its data extends only to the end of May. However, the implications of the lawsuits could hit hard to the June metrics.
CCData's analysis reveals that Binance has suffered the most significant loss in trading volumes among all major firms. In May, Binance continued to lose its market share, landing at 43% from its peak of 57% in February. This represents the third consecutive month of shrinking market share for Binance.
The report suggests that zero-fee trading elimination for Tether (USDT) pairs mainly caused this decline. Additionally, it highlights the escalating pressure from US regulators as a contributing factor.
It is worth noting that, at the end of March, the United States Commodity Futures Trading Commission (CFTC) filed a lawsuit against Binance CEO, Changpeng "CZ" Zhao.
Meanwhile, Bullish, Bybit and BitMEX capitalized on Binance's dwindling market share, each securing more than a 1% increase in their market share between March and May.
Binance and its CEO Changpeng Zhao faced a lawsuit from the SEC on June 5th for alleged failure to register as a securities exchange and offering unregistered securities. Following this, Binance experienced a massive $778 million net outflow within 24 hours, despite the company's reassurances about the security of users' assets.
Interestingly, the top three decentralized exchanges (DEX) saw a whopping 444% surge in their median trading volume within 48 hours after the lawsuit was announced.
The sharp drop in trading volumes across centralized exchanges underlines the significant impact of increasing regulatory pressures, reshaping the crypto landscape.
---