As centralized crypto exchanges are facing regulatory troubles, crypto enthusiast appears to look into decentralized options.
The legal troubles of cryptocurrency exchanges Binance and Coinbase with the United States Securities and Exchange Commission have led to an astronomical rise of 444% in median trading volumes on leading decentralized exchanges (DEX) in the last two days.
The data reveals a sharp increase in daily trading volumes exceeding $792 million from June 5th to June 7th on Uniswap V3 (Ethereum), Uniswap V3 (Arbitrum), and Pancakeswap V3 (BSC). These platforms account for 53% of the total 24-hour DEX trading volume.

Did you know?
Want to get smarter & wealthier with crypto?
Subscribe - We publish new crypto explainer videos every week!
What is AAVE in Crypto? (Beginner-Friendly Explainer)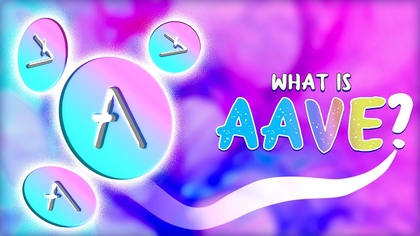 Curve experienced a surge as well, with volumes escalating by 328%. Most of the activity on Curve involved trading stablecoins pegged to the US Dollar, notably USD Coin (USDC) and Tether (USDT).
During the peak of the memecoin craze, DEXs surpassed Coinbase in trading volumes. Investors flocked to Uniswap and other decentralized platforms to acquire memecoins like Pepe (PEPE) and Turbo (TURBO), which were unavailable on major centralized exchanges.
As the trading volumes on DEXs surged, net outflows on Binance hit a staggering $778 million. However, the net outflows remain significantly lower than the crypto exchange's total reserves. It is worth noting that Binance has a stablecoin balance exceeding $8 billion.
Coinbase was sued by the SEC on June 6th over allegations of offering unregistered securities and operating as an unregistered securities broker, among other charges.
Just a day before, on June 5th, the SEC also took legal action against Binance, Binance.US, and Binance CEO Changpeng Zhao, citing similar allegations. The SEC charged Binance with failing to register as a securities exchange, thus operating unlawfully within the US.
Regulatory crackdowns on major centralized exchanges like Binance and Coinbase have inadvertently contributed to the meteoric rise in trading volumes of decentralized exchanges, effectively spotlighting the decentralization aspect of the cryptocurrency space.
---