Key Takeaways
BitDegree's CBDO, Monika Kudlinskaitė, was honored as one of the most inspirational women in the Web3 sector in 2023.
BitDegree supports initiatives to educate and empower a new generation of Web3 professionals.
BitDegree's progressive educational programs and partnerships signal an unwavering commitment to advancing global Web3 adoption.
Monika Kudlinskaitė, the Chief Business Development Officer at BitDegree, has earned recognition as one of 2023's most inspirational women in the Web3 arena. This distinction highlights her pivotal role in shaping the educational front of the digital future.
BitDegree's mission of facilitating the global transition into Web3 technologies takes a significant stride forward with Kudlinskaitė at the helm.

Did you know?
Want to get smarter & wealthier with crypto?
Subscribe - We publish new crypto explainer videos every week!
How to Avoid Rug Pulls in Crypto? (5 Ways Explained)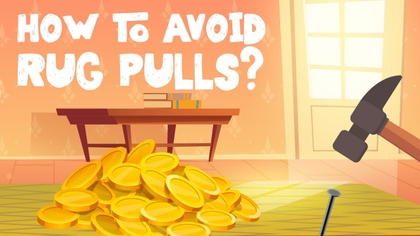 Emphasizing the company's dedication to providing free and accessible learning tools in an engaging and rewarding format, BitDegree's CBDO stated:
Bridging the educational gap between now and the technologies of the future has always been our driving force. I'm proud to partake in continually sharing free, globally accessible knowledge and tools for learning Web3 by doing, and doing it in an extremely fun, rewarding way.
Unstoppable Domains, a leading NFT platform endorsed by well-known investors and utilized by millions, introduced a project called "Unstoppable Women of Web3. " This project celebrates female leaders committed to crafting an equitable and decentralized future.
In addition, the initiative pledges to promote the next generation of Web3 experts, with particular attention to those from underrepresented groups.
It is worth noting that BitDegree has previously partnered with Unstoppable Domains to distribute NFT Domain rewards to every student who completed any Web3-related course on the BitDegree platform.
BitDegree's commitment extends beyond education. With an impressive track record of introducing 45 million users to Web3, the company underscores its role as a crucial bridge to an evolving digital ecosystem. With plans to unveil new projects aimed at guiding the next billion users into Web3, BitDegree continues to solidify its position as an industry innovator.
---