In the lawsuit, Alameda Research claims that it has given over $400 million in loans to Voyager Digital.
Alameda Research, a now-bankrupt cryptocurrency trading firm established in 2017 by Sam Bankman-Fried and Tara Mac Aula, has sued bankrupt crypto lender Voyager Digital.
According to the court filing issued on January 30th in Delaware, Alameda Research is suing Voyager for $445.8 million.

Did you know?
Want to get smarter & wealthier with crypto?
Subscribe - We publish new crypto explainer videos every week!
What is a Liquidity Pool in Crypto? (Animated)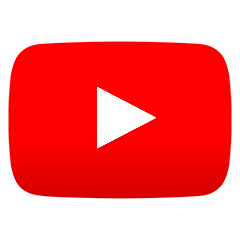 The documents were filed by Alameda's parent company, FTX, lawyers. In the filing documents, the lawyers claimed that the FTX subsidiary lent Voyager Digital over $400 million from August to October 2022.
In August, Alameda reportedly made a $3.2 million interest payment. Afterward, in September, Alameda allegedly paid almost $250 million, while, in October, it transferred an additional $194 million to Voyager Digital.
Based on the filing, Alameda Research claimed that loans can be repaid, as they were issued almost right before FTX and its subsidiaries filed for Chapter 11 bankruptcy.
It is worth noting that both firms filed for bankruptcy in the second half of 2022. Voyager Digital closed its doors in July, while FTX and Alameda Research filed for Chapter 11 in November.
In the filing, FTX lawyers briefly mentioned allegations that FTX customers' deposits were moved to Alameda Research to make risky investments. FTX attorneys claimed that Voyager was also "knowingly or recklessly" transferring funds to Alameda with "little or no due diligence."
Voyager's business model was that of a feeder fund. It solicited retail investors and invested their money with little or no due diligence in cryptocurrency investment funds like Alameda and Three Arrows Capital.
It is not the first time FTX and Alameda Research crossed paths with crypto lender Voyager Digital. After Voyager filed for bankruptcy, Sam Bankman-Fried's firms issued a joint offer to buy all Voyager's digital assets and digital asset loans, excluding Three Arrows Capital (3AC) loans.
At that time, Voyager rejected the proposal. However, at the end of September, FTX reached its goal, with FTX US winning the auction for Voyager Digital assets. FTX's US bid was valued at $1.422 billion. The deal eventually fell through after FTX and 130 FTX-related firms, including FTX US, filed for bankruptcy.