It seems that AlamedaFTX's offered lifejacket was unwanted by Voyager.
FTX and Alameda propose a joint offer to buy all Voyager's digital assets and digital asset loans, excluding Three Arrows Capital (3AC) loans. However, Voyager decided to reject this offer.
On July 22, FTX, a cryptocurrency exchange founded in 2019 by Sam Bankman-Fried, shared a joint offer, to provide early liquidation for Voyager customers.

Did you know?
Want to get smarter & wealthier with crypto?
Subscribe - We publish new crypto explainer videos every week!
Candlesticks, Trendlines & Patterns Easily Explained (Animated Examples)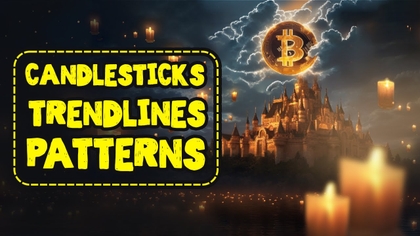 This proposal comes two weeks after Voyager, a crypto exchange founded in 2018 by Stephen Ehrlich, Philip Eyatan, and Gaspard de Dreuzy, declared bankruptcy.
In the shared statement FTX claims that Voyager customers would create a new FTX account with "an opening cash balance funded by an early distribution on a portion of their bankruptcy claims."
The joint statement also highlighted that no customer would be forced to join FTX and all participants can join the proposal voluntarily. However, those who will participate will be able to trade or cash out their assets immediately.
Sam Bankman-Fried stated:
The goal of our joint proposal is to help establish a better way to resolve an insolvent crypto business – a way that allows customers to obtain early liquidity and reclaim a portion of their assets without forcing them to speculate on bankruptcy outcomes and take one-sided risks.
The FTX asked Voyager to respond until Tuesday, July 26. However, the response came shortly.
On July 24th, Voyager rejected FTX's offer claiming that the offer is "not value-maximizing" and can "harm customers".
In the letter filed for the court as a part of bankruptcy proceedings, Voyager points out six reasons how the offer harms Voyager customers and benefits AlamedaFTX.
Including claims that the proposal eliminates the VGX token, which "would destroy in excess of $100 million in value immediately" and capital gains consequences. Overall, in their letter, Voyager states:
The AlamedaFTX proposal is nothing more than a liquidation of cryptocurrency on the basis that advantages AlamedaFTX. It's a low-ball bid dressed up as a white knight rescue."
In response to the claims, AlamedaFTX owner Bankman-Fried used Twitter to share his views and respond to allegations.
Bankman-Fried reassured that Voyager customers would receive 100% of their remaining assets on Voyager accounts, including any future claims.
Although the rejection letter has been delivered to the court, FTX CEO remains hopeful and finished his tweet-spree stating "hopefully customers are allowed to choose it if they want."
---