FTX's debt for its largest creditors ranges from $21 million to $226 million.
FTX, a now-bankrupt Bahamas-based cryptocurrency exchange established in 2019, owes its 50 largest creditors around $3,1 billion.
According to the document shared as a part of FTX's Chapter 11 bankruptcy proceedings, FTX owes around $226 million to its top creditor alone.

Did you know?
Want to get smarter & wealthier with crypto?
Subscribe - We publish new crypto explainer videos every week!
DEX vs CEX: Which is Best for YOU? (Explained with Animation)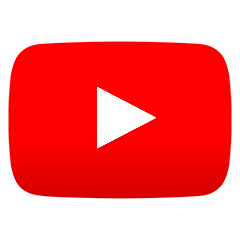 It is worth noting that FTX's debt to creditors ranges from $21 million to $203 million, excluding its biggest creditor. The document shared with the United States bankruptcy court for the district of Delaware doesn't disclose creditor addresses, names, or other sensitive information.
The document's description revealed that the list was formulated from "currently available creditor information," including the information available to view but cannot be accessed otherwise. The document also noted:
The Debtors' investigation continues regarding amounts listed, including payments that may have been made but are not yet reflected on the Debtors' books and records. The Debtors are also working to obtain full access to customer data.
However, these numbers could be just the tip of the iceberg, as FTX reportedly has more than one million creditors. On top of that, some sources revealed that through FTX Trading alone, the company owes investors around $8 billion.
It's worth noting that, on November 17th, FTX announced that it has appointed restructuring administration firm Kroll to gather a database of all claims issued towards FTX and "approximately 101 additional affiliated companies." At the time of writing, November 21st, the database contains 13 claims, with the biggest valued at around $11,7 million and the smallest at approximately $21,000.
FTX filed for Chapter 11 bankruptcy in the United States bankruptcy court for the district of Delaware on November 11th. Along with the filing, FTX announced that Sam Bankman-Fried left his position as Chief Executive Officer (CEO), and John J. Ray III was appointed as the new CEO.
Later that week, in the published interview with Sam Bankman-Fried, the former CEO highlighted that filing for Chapter 11 bankruptcy was his biggest mistake. In the interview, Bankman-Fried claimed that if he hadn't filed for bankruptcy, "everything would be ~70% fixed right now," with withdrawals opening in a month.
---