BoJ expects to start its CBDC issuance pilot in spring 2023.
The central bank of Japan, also known as The Bank of Japan (BoJ), is reportedly launching a central bank digital currency (CBDC) issuance, pilot.
According to the news report shared by the local news agency Nikkei, to conduct the experiments, BoJ collaborated with three megabanks, MUFG, SMBC, and Mizuho, as well as the country's regional banks.

Did you know?
Want to get smarter & wealthier with crypto?
Subscribe - We publish new crypto explainer videos every week!
What is an NFT? (Explained with Animations)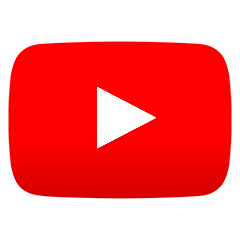 It is reported that the pilot is expected to launch in spring 2023, with BoJ and banks conducting demo experiments for the issuance of Japan's CBDC, dubbed digital yen.
It can be assumed that the pilot program is a part of the central bank's digital currency roadmap, with the new pilot falling into the second phase of Proofs of Concept (PoC) testing. The second phase was launched in April 2022 and is reportedly expected to last for a year.
With the new pilot, BoJ aims to detect and solve issues related to withdrawals and deposits from user bank accounts. On top of that, the CBDC issuance pilot aims to test an offline functionality, allowing customers to conduct payments without the internet.
The Bank of Japan is looking to perform several experiments on the digital yen before committing to launching it for public use. The bank previously reported that it expects to conduct pilots for two years or more, with the decision being announced around 2026.
At the end of October, Japan Credit Bureau (JCB) launched a central bank digital currency (CBDC) infrastructure testing called JCBDC, which aims to test JCB's "existing credit card infrastructure and card-shaped interface for CBDC transactions."
However, it is worth noting that Japan is not the only country looking to launch its central bank digital currency (CBDC).
At the end of October, The Reserve Bank of India (RBI) announced the launch of a central bank digital currency (CBDC) pilot for a wholesale segment. Based on the announcement, the wholesale pilot will test the "settlement of secondary market transactions in government securities."
Nevertheless, the Federal Reserve Bank of New York's Innovation Center announced its participation in a 12-week proof-of-concept central bank digital currency (CBDC) pilot program.