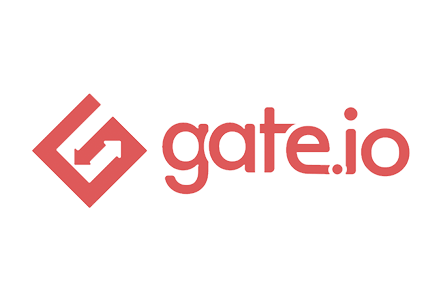 When you're looking for the best cryptocurrency exchange for yourself, chances are that Gate.io isn't really going to be the first name that pops up on your radar. Ironically, though, it's actually one of the oldest crypto exchange platforms in the industry, having been launched all the way back in 2013! Thus, in this Gate.io exchange review, we'll check to see if the platform is worth paying attention to.
Gate.io has had some issues in the past, and thus, there are multiple user reviews left online that aren't all that positive towards the exchange in question. Worry not, since we'll discuss both the pros and the cons of the platform, and leave no stone unturned by the very end!
Also, I'll guide you through the process of registering on the site and purchasing your first cryptocurrency, too! To finish off our Gate.io exchange review, I'll also let you know my personal opinion about Gate.io, and whether or not it's worth using, in the first place. We'll also mention some better alternatives, too - they'll include Binance and Coinbase.
Pros
A wide selection of cryptocurrencies
Decent security features
Great fees
Cons
Has had its security breached
Unlicensed (unregulated)
Does not support fiat currencies
Gate.io Exchange Review: PROS
As noted in the introductory part of the Gate.io exchange review, the platform does possess a bit of a tricky reputation. This can be seen by observing some conflicting user reviews online - the opinions are rather split, and while some people note the amazing benefits of Gate.io, others badger on the more-notable issues.
Having said all of that, we'll still start off from the more-positive aspects of Gate.io, and work our way down from there. Probably the most obvious benefit that the exchange provides would have to do with its number of supported cryptocurrencies.
200+ Supported Cryptocurrencies
The actual number of supported cryptocurrencies is one of the most diverse and inconsistent aspects of the different exchanges that are out there. While some platforms support but a few main coins and assets, others offer nearly hundreds of cryptos to trade and exchange with.
In this regard, Gate.io falls into the latter category - there are over 200 different cryptocurrency assets available for you to trade on the site. It's one of the most adamantly-proclaimed benefits mentioned in multiple user Gate.io reviews, too!

Now, the natural question that may arise from this is simple - why is it even important, in the first place?
Well, it's pretty simple, really - it has to do with society's growing interest in cryptocurrencies, in general.
You see, some years ago, not that many people knew about cryptocurrencies, in the broader sense. As far as the mainstream trends were concerned, crypto newbies would usually aim to purchase Bitcoin, and perhaps some of the better-known altcoins such as Ethereum or XRP.
This has been the case up to late 2017 - early 2018. During this period of time, the crypto market experienced an unprecedented bull run, and then crashed rather significantly.
The skyrocketing of Bitcoin's and most other coin prices, however, did have some lasting effects - one of them is the fact that a huge number of people came into the industry, and started researching some of the more-niche coins and crypto assets. This is evident by reading through some Gate.io exchange reviews, too.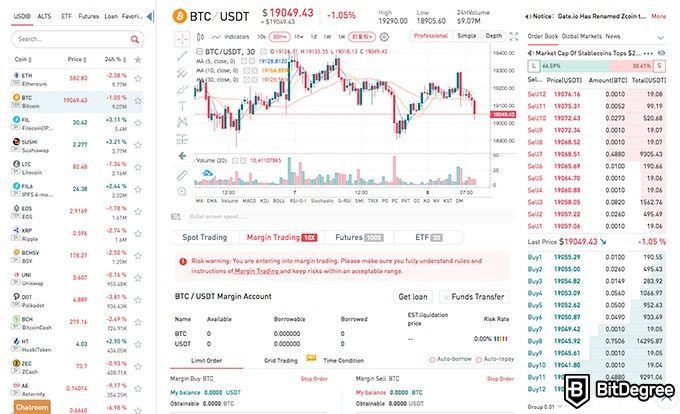 With growing interest in a wide assortment of crypto-related assets, it's only natural that cryptocurrency exchanges would step up their game and offer a wider variety of coins for trading and exchanging purposes. Since Gate.io is, in fact, one of the oldest exchanges on the market, it does make sense that it would offer a very wide range of coins!
To sum up, if you're looking for some of the more-niche and less-known cryptocurrencies, chances are that Gate.io is going to be one of your best bets - a sentiment echoed by multiple Gate.io customer exchange reviews, too!
Latest Deal Active Right Now:
$300 + 40 DOGE BONUS
Huobi Black Friday Limited-Time Period
Huobi Black Friday & Cyber Monday 2023 period offers great bonus for new users - sign up & earn up to $300 + 40 DOGE bonus!
Expiration date : 10/12/2023
3,817 People Used
Only 31 Left
Decent Security Measures
If you're wondering is Gate.io safe, you should know that security is undoubtedly the most important aspect of a respectable and longevity-boasting crypto exchange. Even things like trading pairs and fees fall behind - if the platform isn't secure, no matter what type of deals it may offer, you would probably do best to avoid it.
Thankfully, though, there are quite a few user Gate.io exchange reviews that point out the site being on the more-secure side of things.
For starters, Gate.io keeps its user cryptocurrencies in two types of wallets - hot and cold ones. The actual amounts (percentage) of the assets kept in each of the wallets is unknown, but the fact that the exchange utilizes cold wallets is already good news.
Cold wallets are hardware devices. These devices do not maintain a connection with the internet, and thus, keep your private keys (and cryptocurrencies) away from the prying eyes of potential hackers and scammers. It's the best type of security out there, as far as cryptocurrencies are concerned.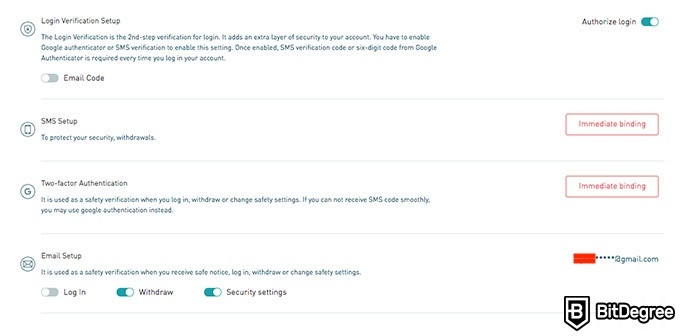 Gate.io also utilizes the more-common tools, too. For example, you can expect two-factor authentication, which will help you keep your account in-tact, and also place an extra added layer of security on your assets that might be located on the exchange.
Furthermore, you will also have the option to enable certain specific notifications that would inform you about specific events that are happening with your account. So, if anything was to happen, you would be notified immediately, via appropriate communication channels.
All in all, is Gate.io safe? Well, the security features that are in place over at Gate.io are surely decent. They aren't going to break any records, any time soon, but should still keep your assets secure.
Quite Low Fees
Reading through some of the user Gate.io exchange reviews, it's rather apparent that fees are one of the exchange's main selling points. Let's take a look at why that might be the case.
Whenever discussing cryptocurrency exchange-related fees, there are always going to be two terms that come up - market "makers" and "takers". While you'll find a rather wide variety of descriptions online, the general idea is that makers are people who place an order to purchase crypto at a set price, while takers buy instantly.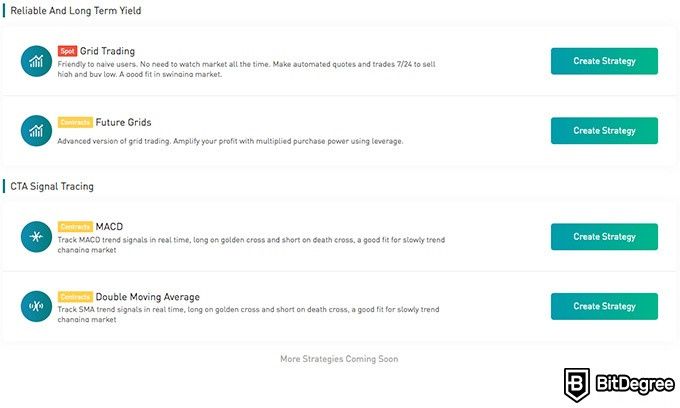 Yes, it's much more complicated than that, but for this Gate.io exchange review, such an explanation should suffice.
You see, makers and takers usually have different fees - it's normal for a taker to pay higher fees than the maker, since the former purchases cryptocurrency instantly, without having to wait for a certain price.
With Gate.io, things are different - the exchange offers its users a flat fee model. What this means is that both takers and makers pay the same, set fee, no matter the circumstances.
Naturally, the fee itself should be reasonable, too - and it is! Gate.io charges users 0,2% trading fees. This is pretty good! The industry standard varies, and you might find exchanges that will charge you anywhere from 0,1% up to 0,5%, depending on a wide range of factors, so 0,2% is definitely decent!
Having said that, there are also withdrawal fees that we need to discuss, too (deposits have no fees). This is rather difficult, since user Gate.io exchange reviews will tell you that the actual fees are going to depend on the cryptocurrency that it is you want to withdraw.

However, if you were to withdraw Bitcoin, you'd be charged around 0,0005 BTC. If we were to take this as the average, it's actually very good! It's much lower than the industry average, which places Gate.io together with some of the top exchanges out there, fee-wise!
Latest Binance Coupon Found:
SECURE $600 BONUS
Binance Holiday Sale
Sign up on Binance and claim up to $600 worth of rewards for completing simple tasks during this Binance Holiday Sale. Use our Binance referral code (49316610) to activate the offer while it's still valid!
Expiration date : 10/12/2023
2,935 People Used
Only 67 Left
Gate.io Exchange Review: CONS
Now that we've mentioned and discussed all of the main features of the platform, it's worth stating that not all customer Gate.io reviews found online are overly-positive towards the exchange.
This is something I've pointed out at the beginning of the Gate.io exchange review, too. Users do appear to have some concerns regarding the exchange - some of them are a bit more trivial, while others are going to be more than valid. Remember - there are always some reliable exchange platforms out there!
Let's take it from the top, though.
No Fiat Cryptocurrency Purchases
Now, this is going to be one of the biggest cons, especially if you're a complete newcomer to the industry.
The vast majority of modern crypto exchanges are going to allow you to trade fiat-cryptocurrency. In most cases, you'll pass some KYC checks, add funds via your credit or debit card, and then purchase the cryptocurrency that you'd like - simple.
Gate.io, however, does not support fiat currency payments. What this means is that you will only be able to purchase and trade cryptos on the platform with some other cryptocurrencies.
Not ideal.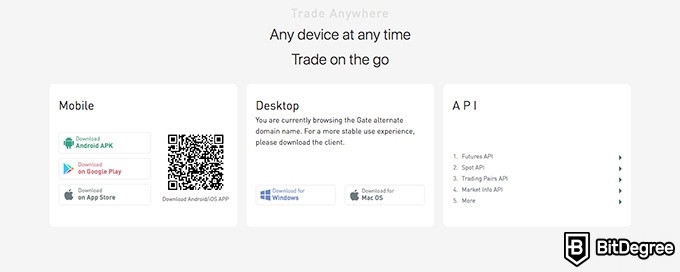 This can be especially frustrating if you're a newbie, and aren't even sure how trading works, in the first place. Why go through the hassle of purchasing cryptocurrencies on some other platform, only to transfer it to Gate.io in order to then trade, when you can just trade that same crypto asset on that other platform?
Frankly, I have to agree with the majority of user Gate.io exchange reviews out there - this can definitely be a deal-breaker. That said, there is a specific reason why you can't pay via fiat currencies - Gate.io isn't a regulated exchange.
Not a Regulated Crypto Exchange
If you were to look up the team behind Gate.io, chances are that you would frankly run into a brick wall. More specifically, this information does not appear to be public - the company is anonymous.
Some cryptocurrency enthusiasts see this as a good thing. You see, if there's no formal regulation, there are also far fewer KYC-related verifications that you'd need to pass in order to start trading. If you're a fan of the decentralized nature of crypto, this can, in a way, be interpreted as a good thing.

Having said that, though, it does also pose a huge danger. Unregulated exchanges are usually seen as being shady, and there's never a guarantee that you won't suddenly lose all of the crypto assets that you are trading.
These types of exchanges are also seen as a haven for scammers and crypto hackers. Since you do not need to go through extensive identity verifications, it's much easier to get away with foul play. And, as you might quickly find out from some user Gate.io exchange reviews, the exchange knows this quite well.
Previous Security Breach and Lack of Insurance
At the beginning of 2019, during a 51% hack, Gate.io had its security breached. A hacker stole hundreds of thousands of US dollars worth of ETC - Ethereum Classic.
Now, I probably don't need to tell you that such security breaches are among the biggest red flags out there, as far as picking out an exchange for yourself goes. Everywhere you look online, you'll likely find people commenting on how you should never use exchanges that have had their security breached.
Nowadays, things are a bit more lenient, though. Even some of the high-profile cryptocurrency exchanges and brokerages have had hacking issues, yet have come out on the other side undamaged (at least not to a significant extent). However, in the vast majority of cases, this is because there was some sort of insurance in place.

User Gate.io exchange reviews will tell you that this platform does not have any insurance, whatsoever.
It makes sense, given that it's an unregulated exchange. That said, it's not really a condolence, as far as the users of the platform are concerned. Without proper insurance (or, in this case - any insurance, whatsoever), if your funds DO get stolen, that's it - there are no guarantees of you getting them back.
Somewhat Clunky Interface
The Gate.io user interface does have a lot of different features, that's true. However, upon first registering on the exchange and starting to use it, quite a few users report that the layout of the site, and the trading interface aren't really…. Simple.
Indeed, reading through user Gate.io exchange reviews, it's evident that there are quite a few people who find the platform confusing, in general. The main complaint appears to be the fact that the UI is clunky, and somewhat overwhelming.
This is, admittedly, going to be a big concern for anyone who hasn't got any experience with crypto exchanges, whatsoever, or has never used any type of asset exchange or brokerage, in general.
Now, it's worth mentioning that Gate.io does have a mobile app version of the exchange, which does also appear to be optimized much better than the desktop site.
How to use Gate.io?
So - we've covered the main pros and cons of the Gate.io exchange. Admittedly, it's quite apparent that this particular platform is quite polarizing - while some users report rather negative experiences, others point to the beneficial features of the exchange, and claim its decentralized and unregulated nature to be a pro, rather than a con.
With all of that said, though, before we sum things up, let's take a hands-on approach and check to see how simple (or difficult) the actual registration process is, in the first place. Later, we'll also talk about adding funds to the exchange, and purchasing your desired cryptocurrencies.

Did you know?
How to Register on Gate.io?
First of all, the registration process.
Step 1: Go to the Gate.io official website, and press Sign Up.
Step 2: On the screen that pops up, enter your country, email, and create a username and password.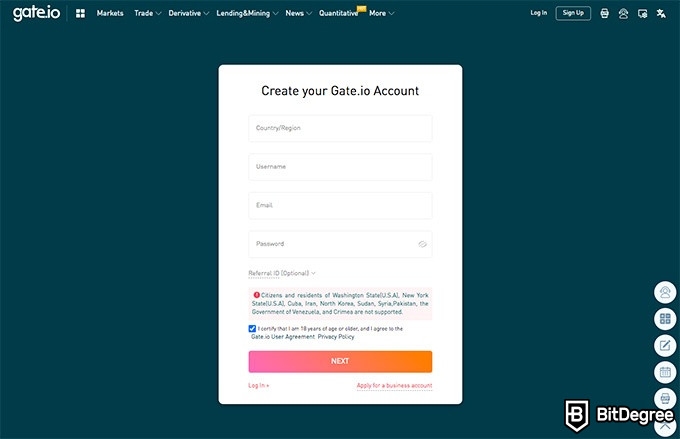 Step 3: Now, you also have to create a fund password - do so.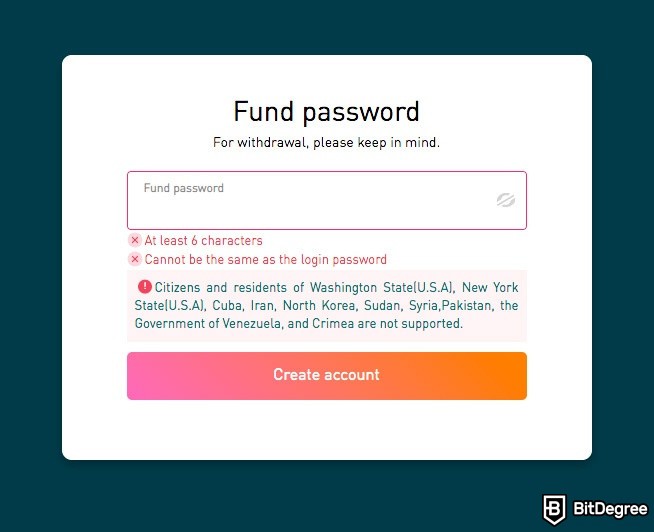 Step 4: You will now be asked to verify your email address.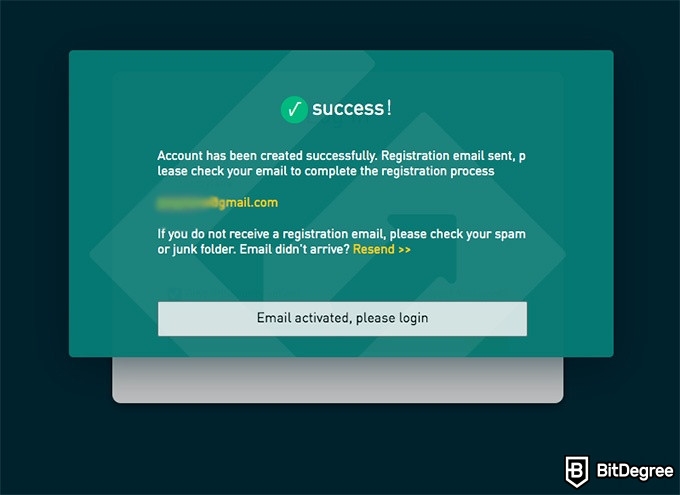 Step 5: Once you verify your email, that's it - you can now simply log into the platform and start trading!
Upon your first login, you will be prompted to enter an email code for extra security - this is good!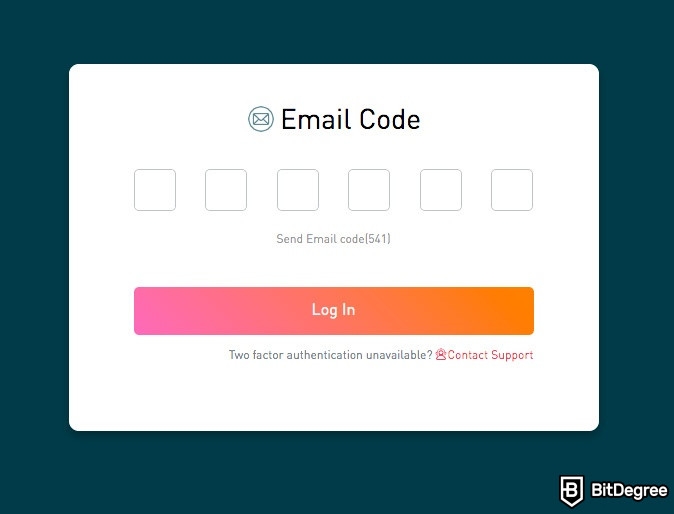 I have to hand it to Gate.io - the registration process is super-quick and effortless. It literally took me a couple of minutes to enter my details and verify my email - the process was quite hassle-free!
Now, having said that, though, it's also worth pointing out that there was no mandatory KYC in place, either. This is something that many user Gate.io exchange reviews point out, too - with some exchanges, you are going to need to verify your identity as soon as you try to register on the platform.
How to Fund Gate.io?
Now that you've registered on the platform, the next step is to fund your account, and start trading.
Now, before we get into the account funding details, there's something that needs to be mentioned - KYC.
Earlier on in the Gate.io exchange review, I've mentioned that the platform is unregulated, and thus, it does not enforce strict KYC verification guidelines. However, upon logging into the site, you're going to be prompted to pass verification (submit your name, ID, etc.). You should do this in order to withdraw funds from your account to a wallet.
Frankly, while there is KYC in place, you should only consider submitting your documents whilst planning to withdraw funds from your account, given the unregulated nature of the exchange.
So - with that said, let's move on to the actual funding of your account.
Step 1: Once you're logged in, on the homepage, navigate to the top-right corner of the screen, and under Account Settings, press My Funds.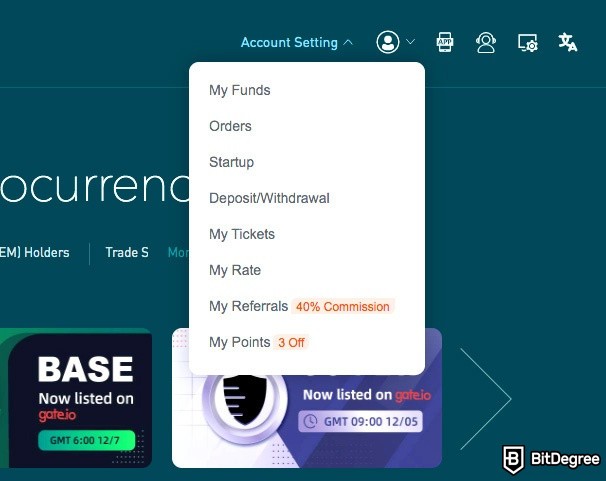 Step 2: Here, you will be automatically redirected to your Exchange Account. You will be displayed the cryptocurrencies that you can deposit, withdraw, and trade. Now, as exclaimed earlier on in the Gate.io exchange review, you cannot deposit fiat money into your account, nor can you purchase crypto coins with it.
What this means is that you will have to deposit some specific cryptocurrency (Bitcoin, some of the altcoins or stablecoins, etc.) into your Gate.io account, and then start trading other cryptos that you'd prefer.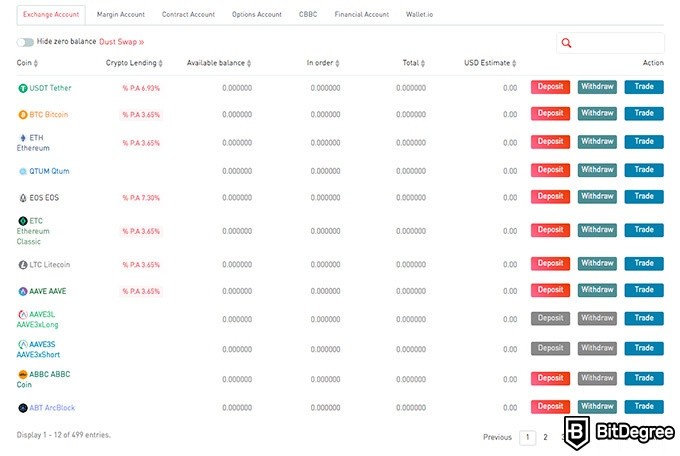 So - in order to make a deposit, press Deposit near any of the cryptos that you see on your screen. For this example, I will be using Bitcoin.
Step 3: Within the next few seconds, you will be generated a Bitcoin wallet address. You can either copy-paste it, or scan the QR code - just make sure to always double-check to see if the address is correct in the wallet or exchange from which you are depositing your Bitcoin!
Once you've made the deposit, depending on the strain that the Bitcoin blockchain is going to be under, you might have to wait for around 10 minutes for it to appear on your Gate.io balance. From this point onward, you can now begin trading!

Now, the depositing process is actually very quick and straightforward, same as the registration process discussed earlier - this is something that is agreed on throughout most user Gate.io reviews, too.
The only issues here stem from the fact that you do need to follow through with some KYC processes in order to withdraw funds, even though the exchange isn't regulated (licensed), and that there are no fiat deposits, whatsoever.

Pros
A very well-known crypto exchange platform
More than 500 different cryptos available
Two-factor authentication
Main Features
Over than 100 different cryptocurrencies available
Strong security
Small withdrawal fees

Pros
Secure and reliable
Low fees
A good amount of fiat currencies accepted
Main Features
Reputable exchange
Multiple fiat currencies are accepted
Relatively low trading fees

Pros
Anonymous trading
Secure
Supports a variety of cryptocurrencies
Main Features
Easy to use
Low fees
Good security
Conclusions
Now, to finish off our Gate.io exchange review, but a single question remains - would I myself recommend trying Gate.io out?
Well, it's a tough call. I would actually recommend it in some specific situations, but other than that, there are far better options for you to pick from. Binance and Coinbase are two perfect examples.
Gate.io does, in fact, have an unprecedented number of niche cryptocurrencies available to be traded, supports a mobile app, and has very decent fees. Is Gate.io safe? In essence, yes. It supports margin and leverage trading, too, and thus, it might be worth considering for those who are well-versed in the topic of crypto, and are looking for some less-known assets to start trading.
On the other hand, the exchange in question does not support fiat payments, has a shady past, is unregulated (but still requires some KYC verifications, at least when it comes to withdrawing your funds), and has a bit of a clunky interface. That's not exactly a great track record.
Either way, no matter which exchange it is that you end up choosing, I hope that this Gate.io review was useful to you, and that you've learned something new about crypto, in general. Best of luck!
The content published on this website is not aimed to give any kind of financial, investment, trading, or any other form of advice. BitDegree.org does not endorse or suggest you to buy, sell or hold any kind of cryptocurrency. Before making financial investment decisions, do consult your financial advisor.
About Article's Experts & Analysts