Since we live in the era of smartphones, we always want to find the most convenient applications for our devices. Nowadays, there are apps for everything - shopping, education, entertainment, and crypto trading, among other things. If you're searching for the best crypto app for beginners, you're in the right place!
Normally, to find the best app specifically for you, you would have to go through numerous crypto app reviews. However, it's your lucky day because you won't have to search for these reviews yourself. I've gathered a list of the 7 best cryptocurrency apps for beginners in one place. You'll find such crypto giants as Binance, Ledger, Coinbase, and so on.
Obviously, before jumping into the best crypto app reviews, we must first distinguish what makes an app the best crypto app out there. So, we'll begin with the evaluation criteria that must be considered when searching for the best crypto app for beginners.
The crypto apps that you'll find here are the following:
Now, let's get to it!
Best Crypto App for Beginners: Evaluation Criteria
So, what are the main evaluation criteria when searching for the best crypto app for beginners? While each individual could probably distinguish a huge variety of criteria based on their needs, the most basic ones include user-friendliness, feature variety, device compatibility, and design.
Talking about user-friendliness, since this is an article dedicated to the best cryptocurrency app for beginners, it is the most important factor. Though, whether you are a beginner or an experienced crypto app user, you would probably always choose an easy-to-use app. No one wants to make their life complicated, right?
What makes an app easy to use? Well, of course, it's important that all registration and identity verification processes are easy to understand. However, the most important thing is an intuitive and simple user interface (UI).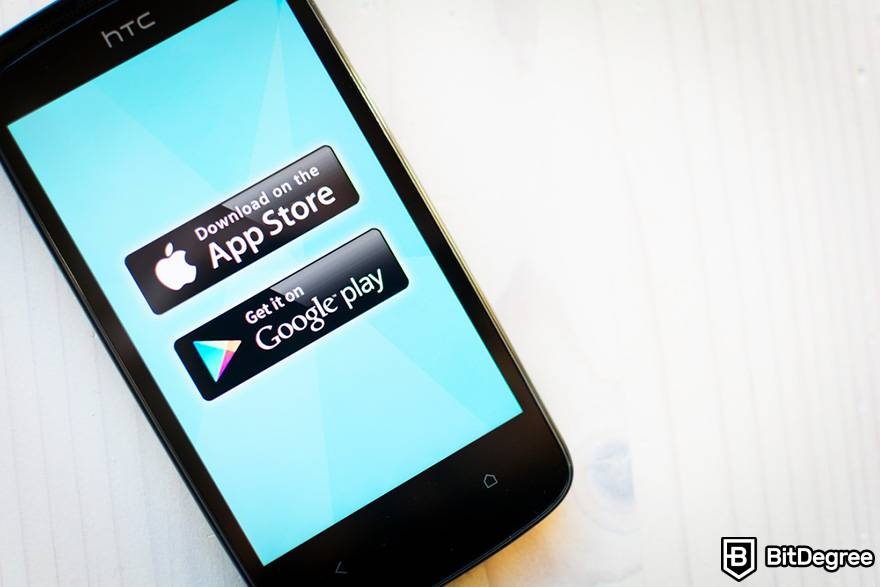 Now, while ease of use is important, you are obviously searching for an app because you want it to do something, right? It doesn't matter if you are a beginner or a seasoned crypto app user. Thus, feature variety is yet another deciding factor when it comes to choosing the best crypto app.
Moreover, device compatibility is definitely a point that is considered in all crypto app reviews. If you want to download an app, you sure want it to be compatible with your device. Whether you're searching for the best crypto app for iPhones or the best crypto app for Androids, worry not, you'll definitely find it here!
Lastly, the design of the app is also quite noteworthy. While it might not be important to everyone, let's admit it, there's just always something sketchy about the app that has a weird or old-school design. Aesthetically pleasing designs, on the other hand, really make your experience much better.
Now that you know the main things you should consider when choosing the best crypto app for beginners, let's proceed to the list of apps I handpicked for you!