Another essential advantage of online courses is the fact that most of them have a very clearly defined and limited scope. Actually, it's two advantages in one:
As a learner, you can pick and choose exactly what you want to learn, rather than enroll in a pricey and time-consuming study program, stuffed with irrelevant information.
As an expert, you can become an instructor and share your knowledge much easier, because you can create and sell online courses even if you only have one narrow area of expertise.
If you are interested in various options of teaching online, you have come to the right place! Now, let's see how you can become an instructor and why it's worth the effort.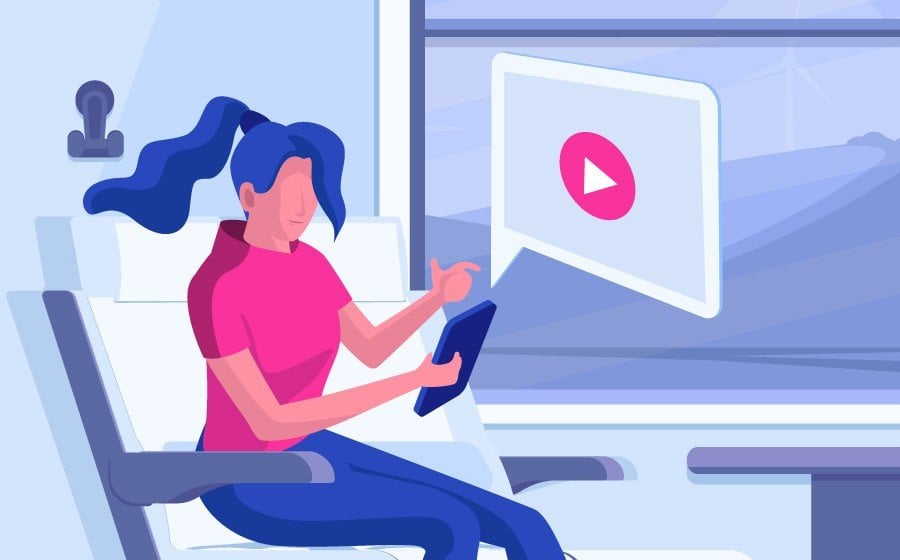 What do I need to teach online courses?
Unlike schools, colleges, and universities, online teaching platforms do not require you to have any educational experience or a teaching degree. The only thing you need to become an instructor is knowledge – and it's even better if you gained it from practice, doing what you love in your everyday life. For example, if you're a professional web developer and use a particular framework regularly, you can surely explain its peculiarities way better than someone who only knows it from theory! Or maybe you have discovered a great way to make some money on the side – why not help others do the same?
You won't need to dedicate a ton of time to teaching online either: there are no regular face-to-face classes to attend or homework to check. All you need to do is create and sell online courses on a reliable platform – once you prepare the material, millions can learn from it all around the world!
Of course, no career can guarantee fame, success, and high income: it all depends on your efforts and the choices you make along the way. As for teaching online, one of the most important decisions you need to make before you start is choosing the right platform. It's no secret that while there are a lot of online teaching platforms, some can make your job a lot easier than others.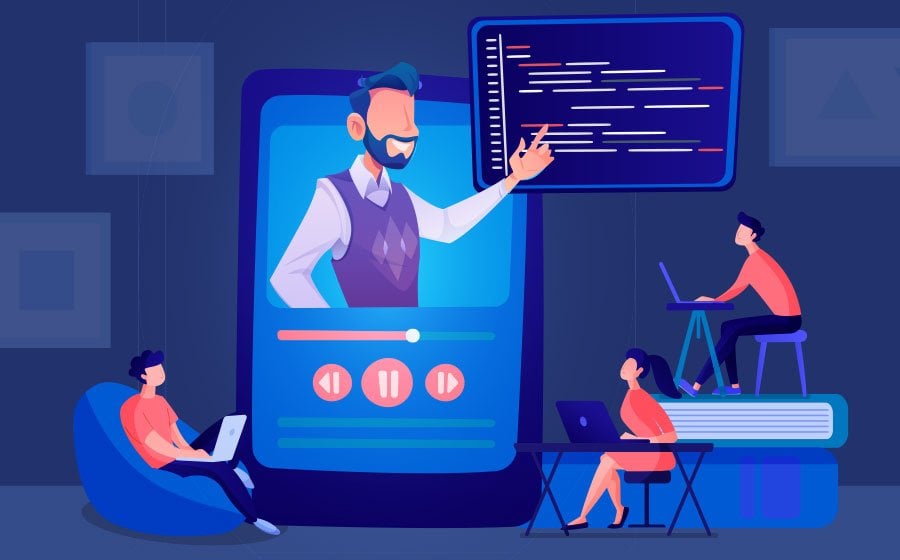 Why should I choose BitDegree for teaching online?
When you're planning to become an instructor, create and sell online courses, it's crucial to take a few things into consideration:
How can you maximize the number of potential students who see and notice your course?
How can you keep them engaged and motivated?
How can you ensure the possibility to take as much as possible for your course and actually advance one's career or research?
If you are a beginner in teaching online, your safest bet is to choose a platform that takes care of some of those things for you. Let's see why BitDegree is an excellent choice for anyone looking at how to become an online teacher.
First and foremost, teaching online requires you to make it easy for the students to find and access your courses. As of now, BitDegree offers a huge user base of 600+ thousand learners from 146 countries. Collectively, they have enrolled in over 1,5 million courses! This shows they are eager and motivated to learn, and that's precisely the kind of students you want when you create and sell online courses.
Speaking of learning motivation, BitDegree is doing its best to take it to the next level. As soon as you enter the platform, you are faced with unique elements of gamification. That is a result of an active, productive, and insightful collaboration with The Octalysis Group – the world leaders in gamification. If you are interested in teaching online, using a gamified platform can help you improve user engagement. They get assigned a character, level up, go on quests, collect puzzles, and receive rewards. Why learn the usual boring way when you can do it while having fun?
A lot of people still draw a clear line between entertainment and actual professional growth. The team of BitDegree are not those people: while the users can thoroughly enjoy their time on the platform, we make sure they can prove their knowledge to a potential employer or anyone else using a foolproof certificate. By using the blockchain technology, BitDegree is able to issue verified and completely tamper-proof certificates of completion to its users without any additional cost. It's a massive bonus for anyone teaching online, as the chance to advance their careers provides the users with extra motivation to enroll and complete the courses.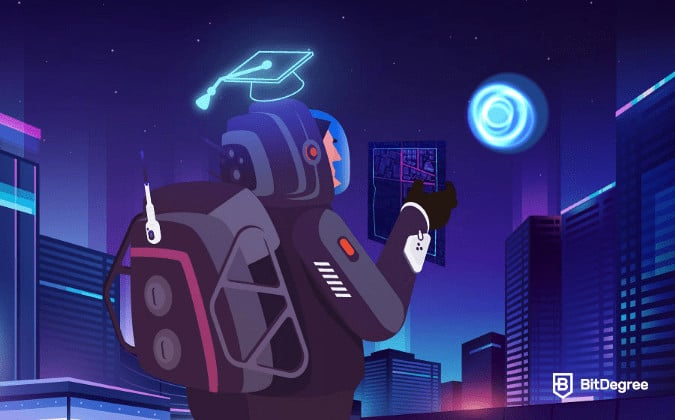 How to become an online teacher at BitDegree?
With BitDegree, your first steps to teaching online are extra easy to take. Naturally, to become an instructor, you will have to sign up as one on the platform. Then, it's time to think about the courses you will offer your students. Here are a few simple tips to get you started:
Do your homework before you create and sell courses. Choose a topic that is both very familiar to you and interesting and/or beneficial to the students. Otherwise, the result will either lack in quality or sell poorly, and you want to prevent that.
Preparation is key: write plans, scripts and/or outlines for the courses before you actually make them. This way, you will feel more confident in your presentation, structure the information better, and not wander to irrelevant topics.
Make sure the students find you well-qualified and reliable by filling out your profile. List your main achievements, provide links to your social media profiles, include some exciting facts, and add a clear, professional photo of yourself.
While the process of teaching online is rather simple, our Teacher's Academy will help you with all the questions you might have along the way. Let's get started!