How did the Metaverse Summit go for Learnoverse?
There is no doubt that the summit was a significant accomplishment for us. At the conference, we had fantastic meet-ups which allowed us to network and connect with other projects. We also met a lot of investors who find our project refreshing in a sea of other metaverses.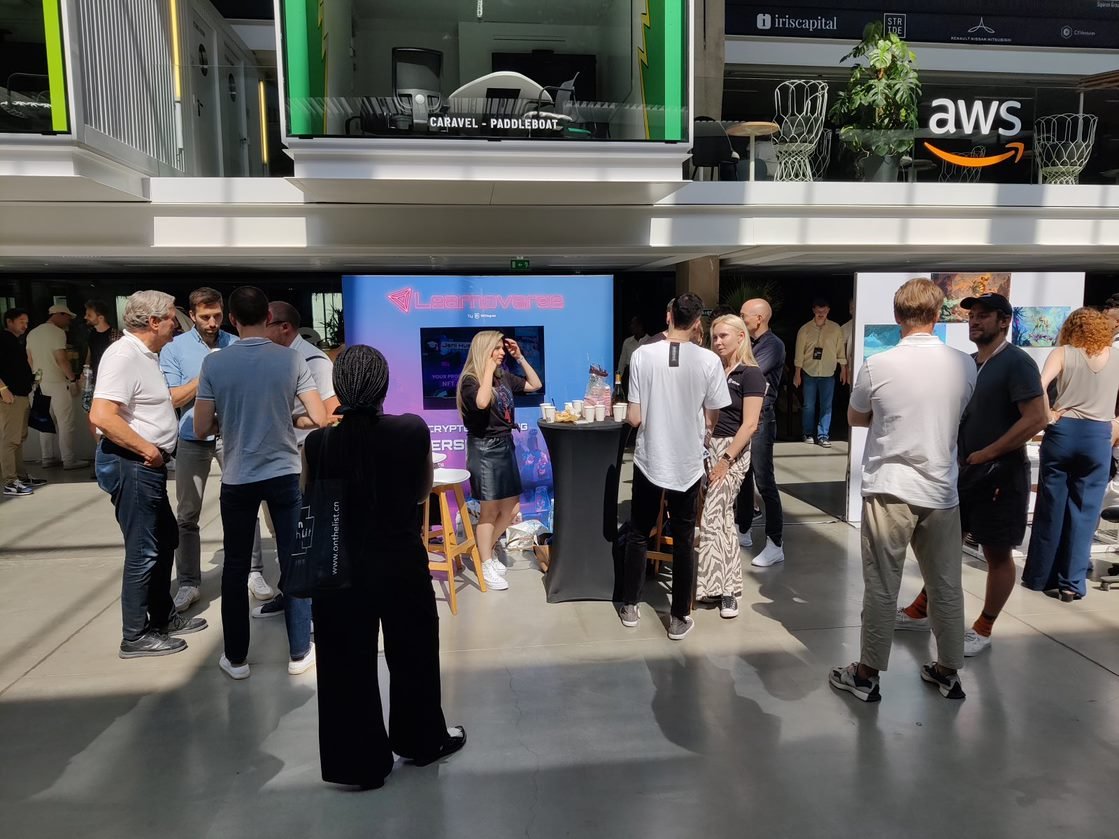 Size of the event
This event was perfectly sized for us, allowing our team to do quality pitches and presentations to guests of the event. On contrary, at bigger conferences booths usually get overwhelmed by a crowd and presenters end up not getting the results they want from such instances.
That's why we were pleased with the place the Metaverse Summit was allocated as it was an advantage to talk and spend time with everybody who visited our booth.
Perfect location
Talking of our booth, it was located in the perfect position — at the exact crossroad of the event's traffic which helped us gain more visibility. Another factor that enhanced the attraction was us having a coincidental neighbor booth that belonged to Sandbox. Naturally, we were able to discuss partnership opportunities with the founder of Sandbox too — we know, mind-blowing news!
Since we had an opportunity to communicate our Learnoverse to a bigger audience due to our strategic location and previous casual meet-up, we achieved so much, even beyond our initial expectations.
Meeting the founder of Sandbox
Our CEO Danielius and Jeff, Co-founder of Learnoverse, had a nice long talk with Sebastian from Sandbox. They agreed on certain cooperation possibilities.
Now our business development team will take over this topic in order to continue developing this prosperous cooperation and exciting partnership.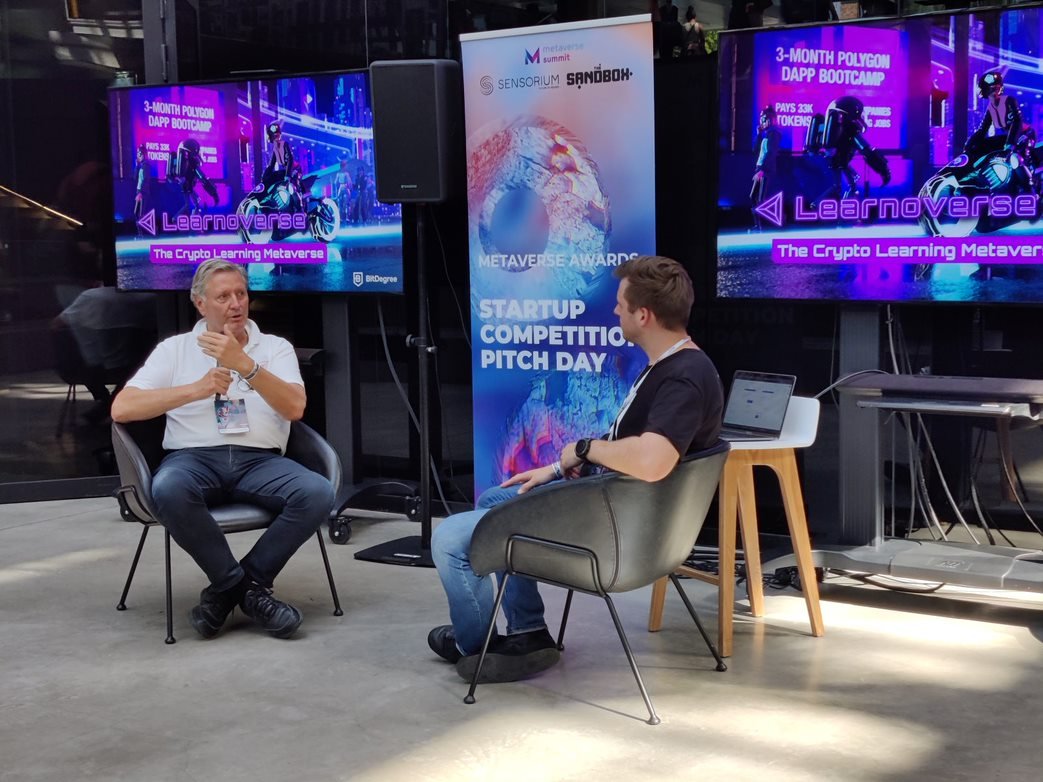 How We "Hacked" the Metaverse Summit
A lot of people around the globe came to Paris for the Metaverse Summit on Friday. However, they didn't have anything to do there and perhaps didn't know anyone in Paris.
That's why in the main telegram channel of Metaverse Summit Paris, we announced that we are organizing dinner for participants. There were also people who came earlier to network and present themselves as well. All in all, this hack was a success, making us one of the cornerstones of the event.
This dinner meet-up also provided us another opportunity, as we had the chance to introduce ourselves and our revolutionary idea, Learnoverse, in a casual setting. Everyone loved the concept of an educational metaverse that beholds the potential to offer an exceptional learning experience to Web3 newcomers and existing learners.
And of course, people who we met also showed their interest during the event as well. This allowed us to stand out in the crowd even more!
In Summary
Overall, Metaverse Summit Paris was a huge success. Learnoverse team returned home as a winner. We had the perfect environment to pitch our idea of education metaverse and attract potential users alongside the investors.
In panels and discussions, we also explained how Learnoverse can benefit the public, how Learn&Earn works, and what's the experience behind our project.
If you missed the Metaverse Summit, don't worry! You can read more about our exciting metaverse, Learnoverse here.
About Metaverse Summit
Metaverse Summit aims at bringing builders, entrepreneurs, investors, and experts of avant-garde technology and business model altogether. It gathers communities from sectors like Gaming, 3D, VR/AR, Web3 & Blockchain, Art & Fashion to Social platforms & Digital identity.
Metaverse Summit also covers many different subjects and addresses different levels of comprehension of the Metaverse, through conferences and workshops. The event hosts a wide variety of activities including talks and workshops by top entrepreneurs and experts. The purpose is to explore and build the future of the metaverse.