What is Learn&Earn tokenomics?
Briefly, Learn&Earn is an economy model we have in our Learnoverse. This economy model incentivizes and motivates learners to learn about Web3 technologies and professionals in the field to launch their own courses in Learnoverse.
Here, learners earn rewards when they finish a course. Additionally, they add useful real-life skills to their toolbelts. The skills they acquire all become visible achievements on their metaverse avatar too.
The courses are built by Learnoverse instructors who also earn rewards in exchange for sharing their knowledge and materials with our enthusiastic Web3 learners.
This way, the Learn&Earn environment we provide becomes more than just an economy model. For students, it's the knowledge and ability to find permanent job opportunities in the Web3 field. For instructors and influencers it's a chance to get exposure to our massive user base and of course, community building.
Overall, Learn&Earn tokenomics not only enables us on our journey to make Web3 adoption easier but also helps individuals with various benefits that arise from the activities they perform on our metaverse.
What is an NFT Reward?
NFT Reward is a byproduct of our Learn&Earn token economy. It's only one of the many ways to incentivize Learnoverse users and keep them engaged with Web3-related content. This way, users make the most out of an e-learning platform that is enriched and revolutionized with crypto-native tools, just like NFTs.
Learnoverse currently features three different kinds of NFT Rewards:
NFT Certificates: the certificates were the first feature we rolled out in our NFT sphere. As a learner, each time you successfully complete a course in Learnoverse, you will be awarded NFT certificates. These certificates will be on the blockchain, however, if you want them in PDF, you will also be able to reach out to that version of your certificates too.
Instructor NFTs: Besides the certificates that we award students upon course completion, instructors will also be able to distribute rewards to their students by offering a unique one-of-a-kind their own non-fungible token as well. With these NFTs, they can create a pass for exclusive areas in their course buildings.
NFT Utilities for Creators: Influencers and NFT creators specifically, can create content around their own NFT collections or individual NFTs. If they have a fashion NFT, they can start creating informative content about how to style these NFTs. This way, NFT creators get a chance to promote their collections and define their unique content style.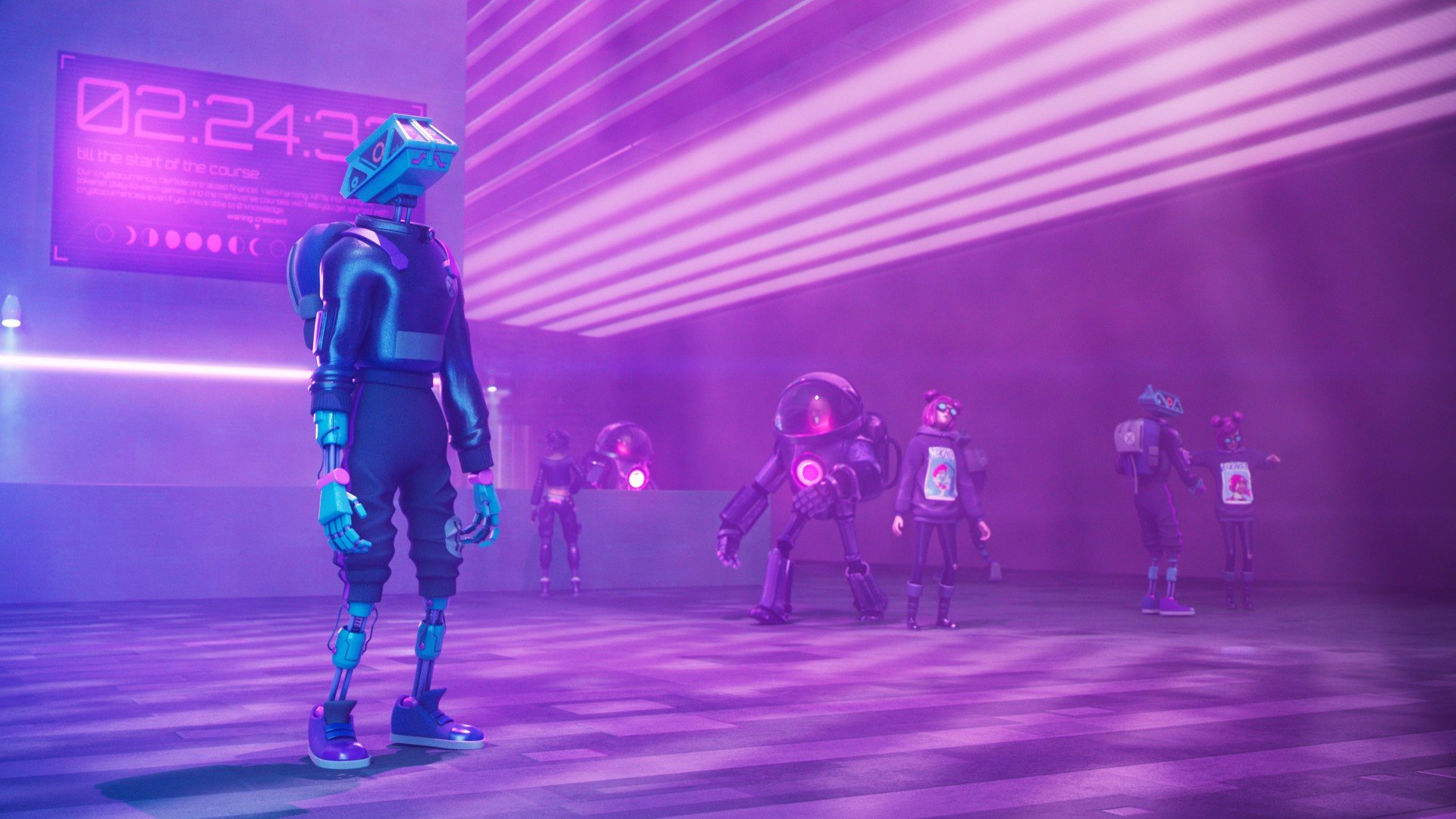 How to get NFT Rewards?
NFT certificates are available to you as soon as you complete your learning activity on a specific course. However, how to earn Instructor NFTs vary on the conditions each instructor decides to set.
For example, an instructor can set up a reward for each of the courses you complete separately or a milestone you reach, depending on the instructor, distribution rules differ.
Besides that, we will implement select courses, which present additional NFT awards to you. Yet, for the sake of gamification, we are not going to announce these select courses.
You will need to explore the Learnoverse and spot these courses. You can think of this as a treasure hunt since the number of courses and the NFTs will be limited.
Who can get NFT Rewards?
Anyone! If you keep on learning on our educational metaverse and complete the steps to claim your metaverse NFT rewards, you can get them.
Whether it's Instructor NFTs or NFT certificates that we award students upon course completion, you have pretty straightforward requirements to be aware of.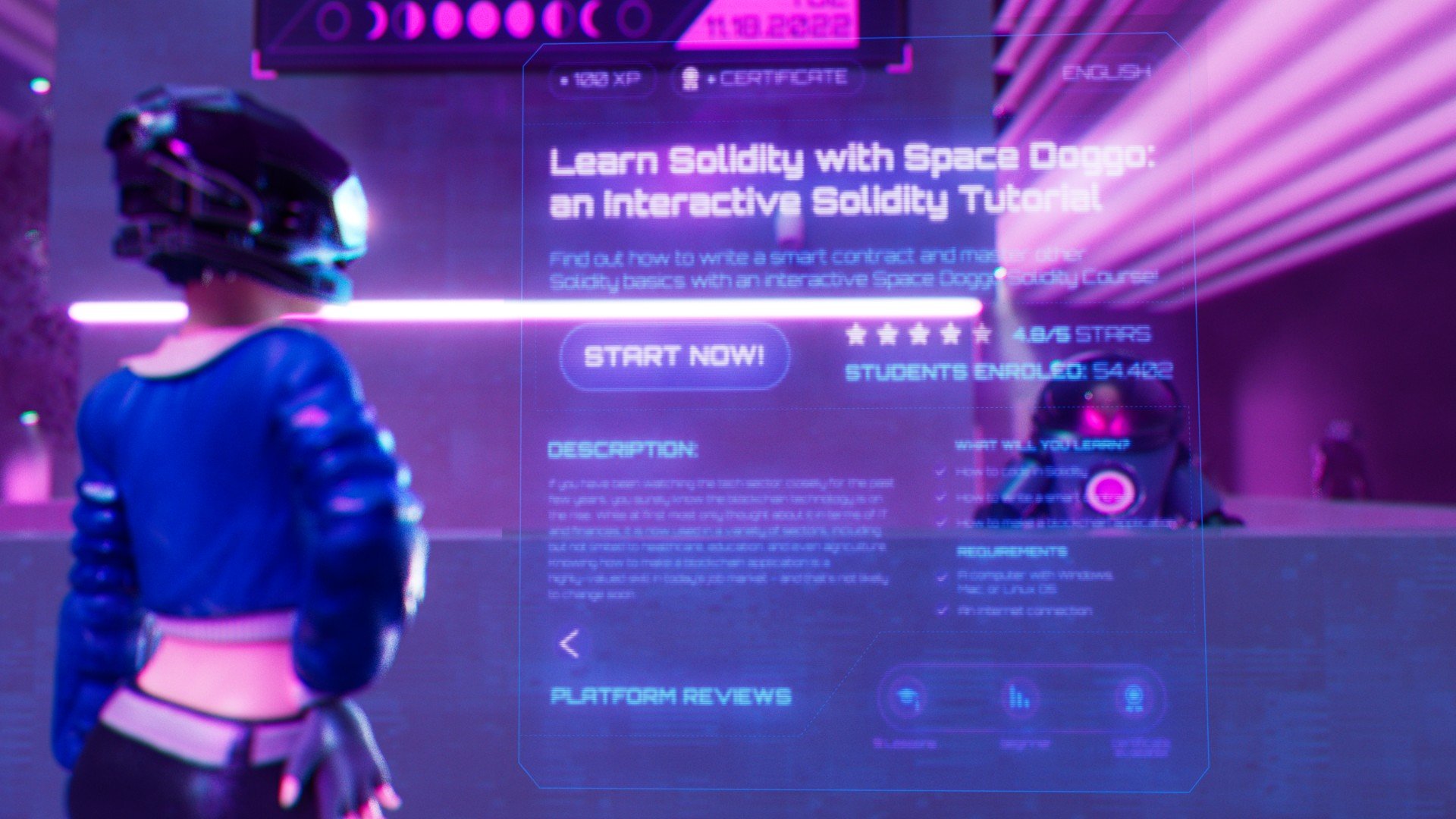 What can I do with my NFT Rewards?
You can use your NFT rewards as well as your personal NFTs as Avatars on Learnoverse. This way you can customize your metaverse profile.
This feature is visible to every other user on our platform, so you can show off your NFT rewards as you like.
You can also use your NFT rewards as tickets. These tickets can give you access to some courses or exclusive areas on our metaverse.
For example, instructors can grant access to their own premium courses with NFT tickets. So instead of buying the course, you can utilize your NFT Rewards to keep on learning.
In Summary
As the Learnoverse team, we are continuously upgrading the ways we use crypto-native tools. So that we can bring you the best user experience and enrich the ways you learn about crypto, blockchain, and Web3 technologies.
NFT Rewards are just one of the ways to incentivize our users, and we will be implementing more exciting features as we go along the road.