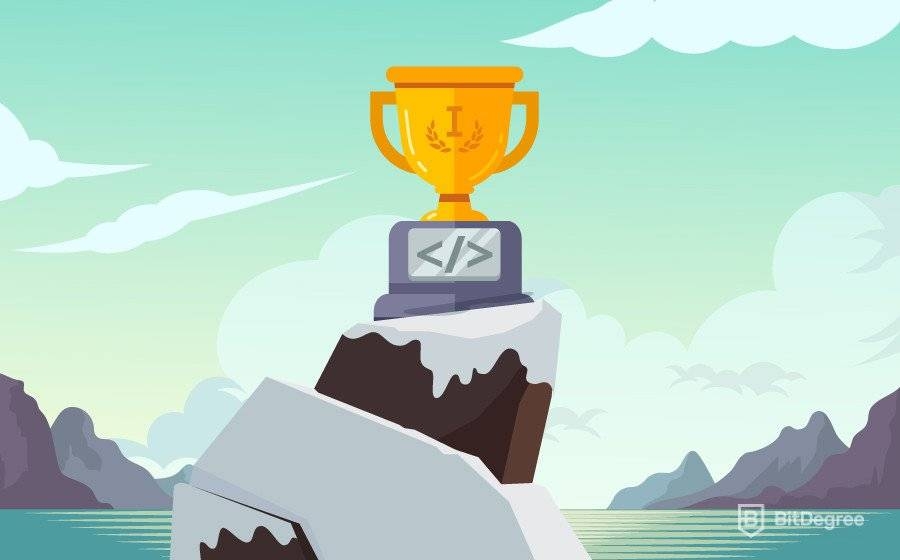 As an aspiring young developer, you may be thinking about learning a new programming language. However, it can be quite difficult to decide what the best programming language to learn is.
It's not much of tedious work to find resources to learn a programming language, but it might take some more effort to find a source that will teach you efficiently and easily. If you're looking for that, make sure to check out some of the best coding courses on Udacity, edx, or Coursera.
Although different people will tell you different things when it comes to the best coding language to learn, the reality is that it will depend on your situation, your goals, and what you want to get out of it.
This guide should help you decide which programming language to learn. Each of the major languages is outlined according to their popularity, use cases, demand, and ease of learning.
The market demand and potential salary range for each language are noted, and they are linked to specific personal goals and prior coding experience.
Prospects of Programming
There are many reasons to learn a new programming language. For most people, a new language will allow them to further their careers and get a better job. For others, learning a new language is nothing more than a hobby, and the best programming language to learn will depend on what they enjoy.
Latest DataCamp Coupon Found:
CLAIM 50% OFF
DataCamp Cyber Monday Deal
DataCamp Cyber Monday special is here! Enjoy a massive 50% off on DataCamp plans. Subscribe now and redefine your data and Al skill set for the better!
Expiration date : 06/12/2023
5,324 People Used
Only 36 Left
A few of the more compelling reasons to learn a new coding language include:
Learning even just one language will make you much more employable. In the modern age - the digital age - being able to write code and create programs looks great on your resume, even if you don't work as a programmer.
It can help improve your attention to detail. Learning a new programming language requires a huge amount of attention to detail and precision. Even one line of code out of place can be enough to ruin an entire block.
It could open up freelance job opportunities. Freelance programming is becoming a seriously large business. Some sources claim that freelance programmers can make upwards of $100 an hour - money that no one could say no to.
With this in mind, let's find out how to choose the best programming language to learn.
What Is the Best Programming Language to Learn?
The best programming language to learn first - or indeed, in any situation - will depend on a wide range of personal factors. When choosing which programming language to learn, make sure that you consider the following:
Your personal goals: What do you hope to get out of your new language? If you are looking for a career change, then consider a language that is in high demand and which pays well. However, if you are looking to add to your current skill set, you should consider a language that complements your current knowledge.
Your programming experience: Some languages are a lot easier to learn than others.
 If you are a beginner trying to find which programming language to learn first, consider something that is both simple and popular like Python or Java. Both of these are relatively straightforward and fun to learn.
Now that you have an idea about what to think about when deciding on the best programming languages to learn, it's time to take a closer look at some of the more popular languages.
Learning Java
Java - not to be confused with JavaScript - is one of the more widely used computer programming languages. It is arguably the best programming language to learn if you are looking for a general language that is useful in a wide range of situations.
As far as choosing programming languages to learn goes, there are a lot of resources out there for people who are thinking about learning Java. For example, Udacity offers some great courses on Java.
It was released in 1995, making it one of the oldest programming languages. Java is used on a wide range of platforms and operating systems, including Microsoft Windows, macOS, Linux, and Solaris.
This means that there will always be jobs out there for Java developers, making it (arguably) the best programming coding to learn first.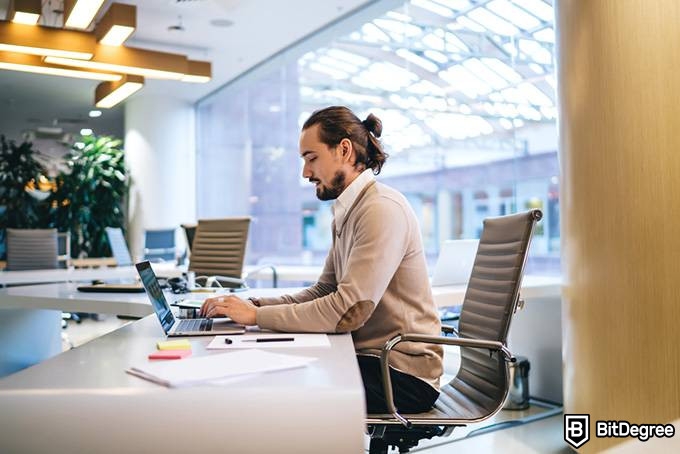 According to recent statistics, a Java developer can expect to earn anywhere from $80,000 to $130,000 per year. Of course, the higher-end salaries are usually snapped up by programmers with years of experience, but even inexperienced Java developers can earn pretty decent money.
Learning PHP
PHP is another older language, first hitting the programming scene around the same time as Java in 1995. It is a general-purpose scripting language that is widely used for web development.
One of the distinctive features of PHP which makes it the best programming language to learn for some people is its compatibility with HTML code.
Unlike other languages that can be rather difficult to use with HTML, PHP can be embedded directly into a block of HTML code. Start and end processing instructions are used to jump in and out of PHP mode, which makes it a very easy language to use.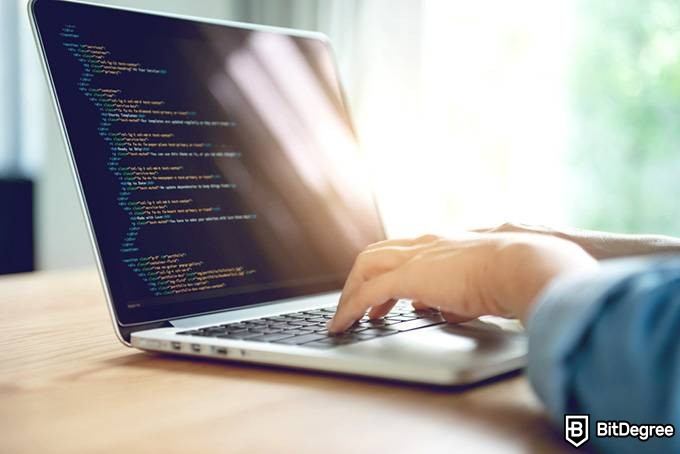 Although it isn't quite as popular as Python or Java, PHP could be the best coding language to learn due to its simplicity. It is extremely beginner-friendly, and you could be writing your first scripts just a few hours after starting a PHP course.
Again, the popularity and widespread usage of PHP mean that career opportunities and jobs are relatively easy to find. The average PHP developer can expect to earn around $80,000 per year, but there is the potential to earn significantly more as a freelancer.
Take an in-depth PHP course which will walk you through everything that you need to know to land your first programming job. It doesn't matter if you are learning your first language or are an experienced developer looking for the best programming language to learn to add to your resume - PHP is a great choice!
While BitDegree is a great option, we'd also suggest expanding your choice pool and shop around for some more courses. Some great options would be either edX or Coursera.
Learning Python
Python is quite a simple programming language that is very easy to pick up if you already have a programming background. This makes it one of the best programming languages to learn if you are already working as a developer and are looking to boost your resume quickly.
Python code is designed with code readability in mind. It uses a lot of whitespaces, which makes it quite an easy language to follow while you are still learning it.
Python can be used for developing both desktop and web-based programs, which makes it a great language for generalist developers who work on a variety of projects.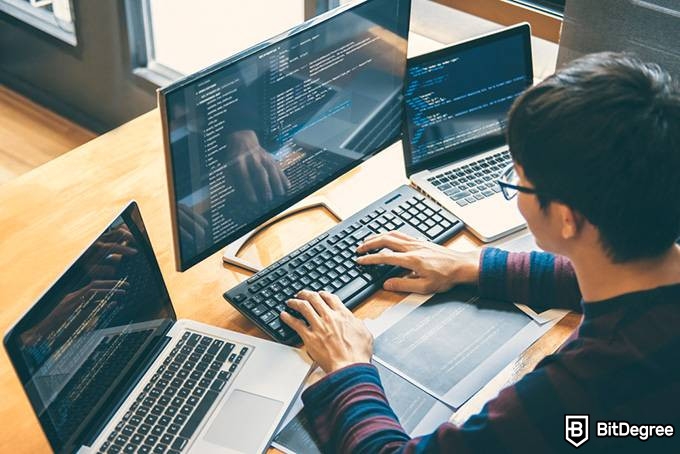 One of the most useful features of Python is its compatibility with data analysis and scientific applications. It is a popular language within scientific communities and is often used by researchers to write their programs.
The average python developer can expect to earn around $100,000 per year, but there is little room for wage growth.
It might not be so easy to learn Python by yourself. That's why your best bet is taking online classes! Check out edX's Python class if you believe that the best programming language to learn is Python.
Learning Solidity
When you are looking for the best programming coding to learn, you need to think about what sort of work you want to do.
Over the past couple of years, cryptocurrencies - such as the well-known Bitcoin and Ethereum - have become increasingly popular. With this has come a rise in demand for blockchain developers.
Solidity is almost certainly the best choice if you want to work in cryptocurrency smart-contract development. It is used to write smart contracts on the Ethereum blockchain, which form Ethereum-based DApps (decentralized applications).
Solidity programming has become one of the most attractive programming languages to learn over the past few years. An experienced Solidity developer can expect to earn an average of $158,000 - way above the average wage for a developer in general.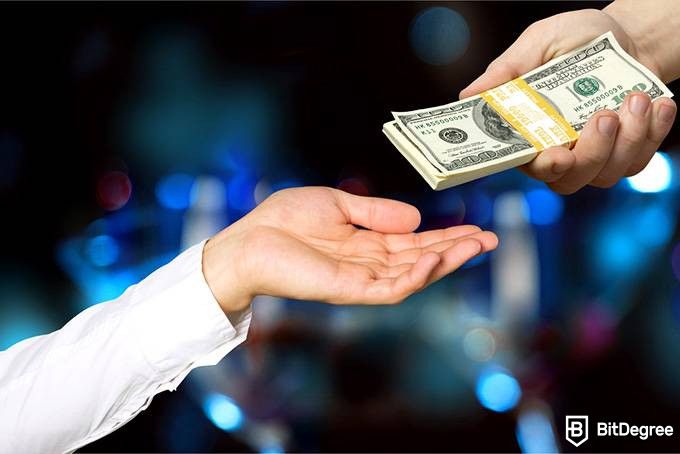 There is a high demand for good Solidity developers because the language is relatively new, so there are a lot of benefits to be gained if you can master it.
BitDegree offers two Solidity courses - one for experienced programmers, and one for complete beginners. If you don't have a programming background but are interested in getting started, then look at the beginner Solidity Space Doggos course.
However, if you already know one or more languages and are looking to add to your knowledge base, the advanced Learn Solidity course could be for you. So, if you decide that the best programming language to learn is Solidity, make sure to check these courses out!
Learning SQL
SQL, short for Structured Query Language, is the most common and best programming language to learn for manipulating and querying data within relational databases.
SQL first appeared in 1974, making it one of the oldest languages still in use. It contains several informal sub-languages, each of which is used to perform certain actions.
SQL is quite a difficult language to use, and it has very specific use cases. However, the increasing demand for data analysis and manipulation by companies has resulted in a spike in the need for SQL developers in recent years.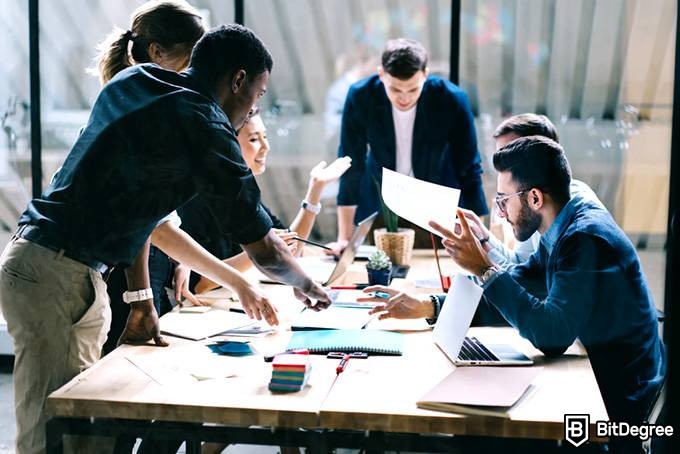 A thorough understanding of SQL will make you invaluable to any company with large databases of consumer information, which - when used properly - can inform marketing and strategy decisions.
Although SQL is the best coding language to learn when it comes to data management, the average SQL developer is looking at a salary of around $70,000 to $80,000 per year.
While good, this is lower than would be expected if you were to master almost any other language. However, SQL is a very good language to add to your skillset if you already know at least one other language.

Pros
Easy to use with a learn-by-doing approach
Offers quality content
Gamified in-browser coding experience
Main Features
Free certificates of completion
Focused on data science skills
Flexible learning timetable

Pros
High-quality courses
Nanodegree programs
Student Career services
Main Features
Nanodegree programs
Suitable for enterprises
Paid certificates of completion

Pros
A huge variety of courses
Easy-to-navigate interface
Over 600 free courses
Main Features
A huge variety of courses
30-day refund policy
Free certificates of completion
Learning Swift
The last language on my list, Swift, is by no means the least useful. It is a general-purpose language that was developed by Apple for use on its various operating systems.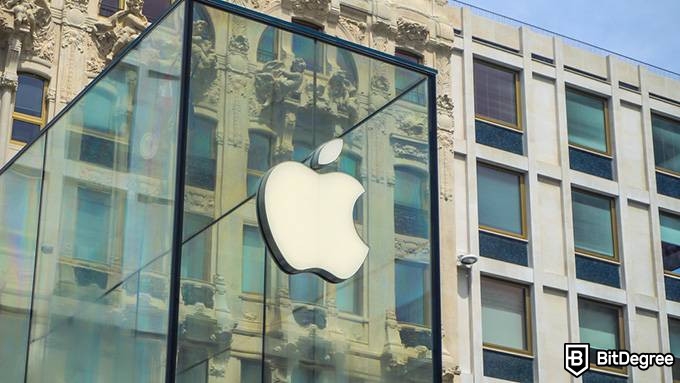 Swift is undoubtedly the best programming language to learn if you would like to develop or work with Apple programs and applications.
Although it was only released recently, in 2014, the demand for Swift developers has grown exponentially. It is now one of the most widely used languages in the world, and your job prospects will be bright if you decide to learn it.
Due to the high demand for experienced Swift developers, the average programmer who understands how to use the language can expect to earn more than $100,000 per year. This can increase once you have a bit of work experience under your belt.
If you have thought about which programming language to learn and have settled on Swift, then BitDegree is the place to be. They offer various distinct Swift courses. One of them is Beginner-Friendly Swift Tutorial, which is designed to give aspiring coders the knowledge they need to build iOS8 apps from scratch.
Another Swift course, Learn Swift Programming, is also beginner-friendly and designed for programmers learning their first language. It teaches hands-on coding using visual elements.
However, your options are not limited to Bitdegree courses. There are other great learning platforms to learn or improve your skills in Swift. One of the best examples would be Udacity.
So, What Are the Best Programming Languages to Learn?
As was noted at the start of this article, there is no single 'best programming language to learn'. The best language for you will depend on your experience, your current knowledge, and your reasons for learning a new language.
While there are plenty of options out there, you should be able to narrow down your choice of language by what you want to get out of it. Remember to consider the following:
Programming experience because some languages, like Python and Java, are more suited to beginners who have never done any programming before.
What you want to do with your language because different languages are used for different things.
How much time you have because some languages require a much greater commitment than others.
Now that you know all this you're ready to start learning!
Leave your honest feedback
Leave your genuine opinion & help thousands of people to choose the best online learning platform. All feedback, either positive or negative, are accepted as long as they're honest. We do not publish biased feedback or spam. So if you want to share your experience, opinion or give advice - the scene is yours!