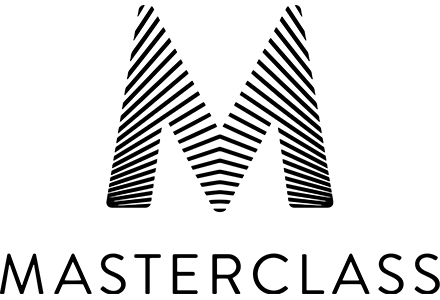 With online learning becoming as popular as it is today, many different platforms that provide users with educational courses try to do something original in order to stand out from the crowd. In this MasterClass review, we'll be discussing a platform that has managed to do it quite well.
Truth be told, MasterClass does stand out of the crowd of e-learning sites - big time. Naturally, as you can imagine, though, people wondering "is MasterClass worth it?" are going to encounter various different answers - there are good reasons for why that's the case, too.
Throughout the MasterClass review, I'll give you examples of what the platform does great (and what it's unique for), and some things to keep in mind even if you do decide to choose it as your go-to source of knowledge and education (i.e. the MasterClass prices).
TL;DR: MasterClass is a very unique online learning platform that offers its users courses taught by celebrity professionals in their respective fields. While the courses are of super-high quality, and provide a lot of useful information, it's important to note that MasterClass subscriptions aren't very affordable, either.
Pros
Celebrity-taught courses
Exceptional course quality
Multiple different topics
Cons
Pricey
More geared towards entertainment, rather than education
MasterClass Review: PROS
To start things off, we'll focus on some of the best features of the learning platform in question, as pointed out by the user MasterClass reviews left online.
As you can imagine, it would be rather difficult to talk about anything else without addressing the elephant in the room - the fact that the list of MasterClass instructors includes a significant number of A-list celebrities.
Professional Instructors (Most of Them - Celebrities)
When you go to search for a way to learn something new online, you probably rarely expect that you'll end up being taught by Timbaland or Dan Brown, right? Well, that's the feature that makes MasterClass unique - within this platform, that's perfectly possible.
For most people (even those who leave MasterClass reviews online), the term "online courses" does not associate with celebrities. Instead, many people probably expect to see a college professor on the other side of the screen, teaching them a topic that they've been mastering for the bigger parts of their lives, too.

In some other cases, though, you could be taught by entrepreneurs who have "hacked" the topic themselves, and now want to share that knowledge with other people.
It's very rare for you to encounter an actual celebrity who would teach you a course on something that they're an expert on. Well, except if you read through MasterClass reviews - these will tell you that, with MasterClass, that's all you'll get.
To put it short, MasterClass hires many different famous people (from various different fields of expertise - from acting and writing all the way to scientific thought), and creates professional, high-end courses with them. Speaking of which…
Exceptional-Quality Courses
For those who are wondering is MasterClass worth it, probably one of the biggest factors is going to be the quality of the courses available on the platform. I mean, needless to say, this should be the key factor no matter what platform it is that you're considering to learn on.
There are many different aspects that make up the quality of the course. Some of the more general ones would include:
Sound quality
Video quality
Course structure
The instructor's fluency (language-wise)
Quality of the course material
etc.
All of that being said, multiple user MasterClass reviews will tell you that the learning site in question takes the term "quality" to a whole new level.
To put it short, MasterClass courses are shot in a professional manner - so professional, in fact, that you might feel like you're watching a high production level TV show, instead of an online course.
With the visual and audio factors aside, the course materials and structures themselves do not seem to have any issues, either. While it's surely a case-by-case scenario, and each course (and instructor) is different, with such high attention to quality, in general, MasterClass seems to have made sure that you do get what you paid for.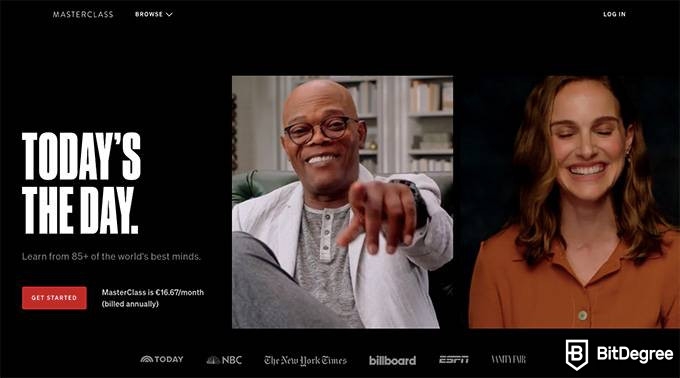 To be frank, this is actually very refreshing. With many modern learning platforms out there, you can't really be sure what you'll get - each course will likely be significantly different from the other, simply because they're both created and taught by completely different people.
Now, surely, most of the legitimate learning platforms are going to have some sort of general quality control measures and standards in place - that's for sure. Still, these measures might have loopholes, and if the platform houses a wide variety of different courses, it can be difficult to keep up!
In short, user MasterClass reviews are almost unanimous in this regard - you can expect high-quality courses from the platform, no matter the topic!
Wide Variety of Topics to Choose and Learn
One of the core strengths of MasterClass (at least as promoted by multiple user MasterClass reviews) appears to be the fact that the platform houses courses that involve many different topics and categories.
That's wonderful.
You see, with the vast majority of learning platforms out there, the focus is clear and simple - IT. There are even programming- and coding-exclusive e-learning sites out there - it's that popular of a topic!
When you actually do manage to encounter a learning platform that wouldn't be exceptionally-focused on IT, in many cases, you'll end up disappointed by the quality or the choice pool of lessons on other topics. That's something I know from my own, personal experience, too.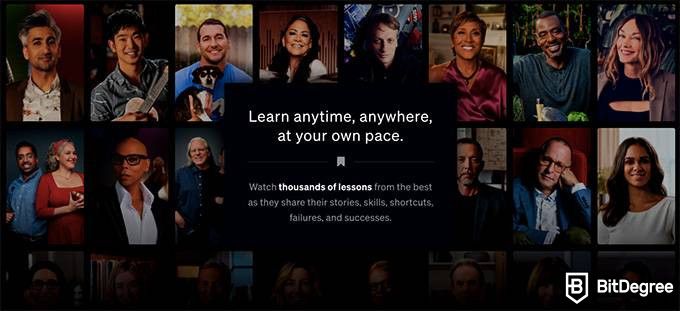 It's something that multiple MasterClass reviews contest when it comes to this learning platform, however. And with good reason.
On MasterClass, you'll be able to find a wide variety of different courses - they range from topics such as the earlier-mentioned writing and acting, all the way up to filmmaking and cooking.
The thing about MasterClass here is that it will be able to accommodate a lot of different students, with some very differing wants and needs. While the platform might not be the best option for those who are looking for some IT- or programming-related courses, there are other online course providers that will cater to such needs.
MasterClass Reviews: CONS
With most of the positive aspects mentioned in user MasterClass reviews out of the way, let us transition to some of the more-negative points that are referenced when talking about the platform, and while discussing questions such as "is MasterClass worth it?".
It's worth pointing out that there aren't actually all that many negative MasterClass reviews online! Most users are quite happy with the platform in question, and would surely recommend it to their peers. That said, there are some things worth noting before you dive head-first into MasterClass.
Lack of Courses on Specific Topics
Earlier on in the MasterClass review, I mentioned that the platform houses a lot of different courses, in some varying topics. While that is true, in essence, it's still worth pointing out the fact that some people are going to encounter a lack of options when they first come to learn on the site.
Notably, most of these people are likely going to be IT-focused.
Programming is a difficult topic - that's obvious. It can be really difficult finding and choosing the best online learning site that would provide you with top-tier quality in regards to IT-related subjects. It would appear that MasterClass does, indeed, lack such capabilities, too.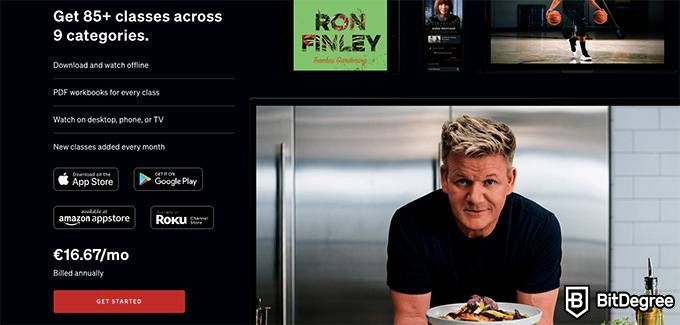 On top of that, some user MasterClass reviews point out an interesting observation - most of the MasterClass courses are very theoretical, in nature. This means that you'll likely have a pretty difficult time trying to find a course that would be very "hands-on" with its approach - while there are tasks to do, most courses are going to be very theory-driven.
With some subjects, that's fine - with others, it's actually the only way to go about it! That said, there are also topics that require a lot of participation and even more work on the student's part.
Questionable Applicability
If you're reading through various MasterClass reviews in order to figure out whether or not MasterClass is the best e-learning option for you, this is a point you should pay really close attention to.
Multiple users are likely going to tell you that while MasterClass does, in fact, offer amazing quality and some top-tier celebrity-taught courses, it's more of a platform that you'd use for your own leisure and during your free time, rather than to actually learn something new.
Apparently, this is also echoed by the way that MasterClass is designed, too - it caters more to the entertainment side of things, rather than the strictly-educational one.

This, for a fact, can be discouraging if you're looking for legitimate courses that would provide you with legitimate and practically-applicable knowledge. Let me put it this way - if you go to a job interview and bring your edX certificate, you'll probably add a lot of the general impression that you'd leave to your potential employer.
However, if you come and say that Neil deGrasse Tyson taught you science on MasterClass, well… That's less likely to leave a lasting impression.
Price
The MasterClass cost does appear to be yet another… Difficult topic when discussing the platform, and whether or not it's worth trying out.
User MasterClass reviews note that there are basically two options for you to pick from - either an all-access pass, or a single-course one.
The all-access pass costs $180 for a year. The single-course pass costs $90. Note, however, that some users do report that, when it comes to the MasterClass cost, the company has appeared to stop providing the latter, and now only offers an all-access pass.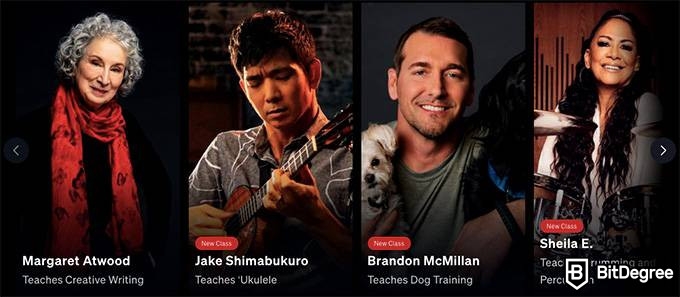 So… If the latter is discontinued, why am I even mentioning it, in the first place?
Simple - it's to show you just how incentivized you are to purchase the yearly subscription (seeing as it was only double the price than that of a single course!).
Admittedly, no matter how you look at it, MasterClass is expensive. Sure, you could go ahead and compare its prices with those of, say, edX - the latter is much more expensive, for sure!
That being the case, however, you should take into account the fact that, with edX, you can expect to get university-level education - not something that you can expect to receive from MasterClass. On top of that, the actual courses on MasterClass are, for the most part, entertaining more than they are practical.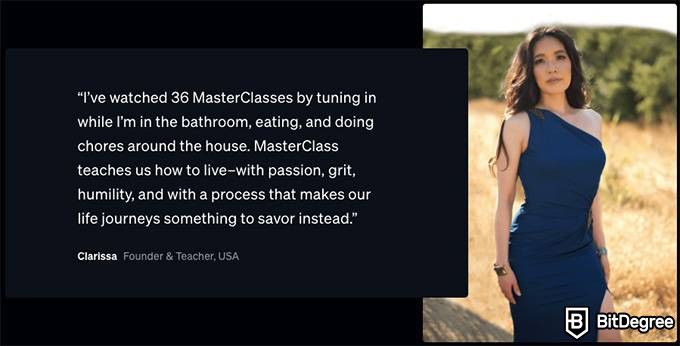 When you mix these things up into the price comparison, it sure does sway the MasterClass cost towards a more expensive side of things.
All of that being said, multiple user MasterClass reviews will tell you that, if you are actually looking for an entertaining way to brush up your knowledge in some specific field, and are not really in search of a full-on educational course, then the prices offered by MasterClass are, in fact, quite fair.
Latest DataCamp Coupon Found:
CLAIM 50% OFF
DataCamp Cyber Monday Deal
DataCamp Cyber Monday special is here! Enjoy a massive 50% off on DataCamp plans. Subscribe now and redefine your data and Al skill set for the better!
Expiration date : 08/12/2023
5,324 People Used
Only 36 Left
Conclusions
So - is MasterClass worth it?
Well, it depends.
If you're someone who's looking for an entertaining way to learn something new, or even practice some already-existing skills, then yes - MasterClass is surely worth paying attention to. Chances are that you'll be able to find a class that would suit your expectations, and that would perhaps even be taught by a celebrity that you admire.
On the flip side, however, you should also understand that, if you need to further your education because you're looking for a new job, or want to get a raise in an already-existing one, well… In this case, there are better options than MasterClass available for you to pick from. Coursera and edX are the two leaders in this regard.
User MasterClass reviews point out that the pricing of the platform doesn't really help, either. While it's justified with TV-level production and the courses being taught by celebrities, it may still be a bit too expensive for the common user.
All in all, remember - it all depends on what it is that you need! I do hope that this MasterClass review was useful to you, and that you were able to make the right decision. Good luck, and until next time!
Leave your honest MasterClass review
Leave your genuine opinion & help thousands of people to choose the best online learning platform. All reviews, either positive or negative, are accepted as long as they're honest. We do not publish biased reviews or spam. So if you want to share your experience, opinion or give advice - the scene is yours!