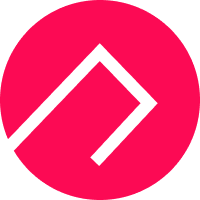 Live RBN Price Analysis
The current real time Ribbon Finance price is $0.2222, and its trading volume is $929,511 in the last 24 hours. RBN price has grew by 3.70% in the last day, and increased by 13.70% in the last 7 days. It's important to note that current Ribbon Finance market capitalization is $128,052,663, and the maximum supply is 1,000,000,000 RBN coins. Talking about circulating supply, RBN has 576,240,779 coins. Currently, Ribbon Finance rank on the market is #178.
Ribbon Finance price today is 95.37% below all time high, and it is 47.88% above all time low.
All data and prices are updated in real-time. The most active and popular exchanges for buying or selling RBN are Binance, Kucoin & Kraken. Find more crypto exchange options on our Crypto Exchange Tracker. The most secure hardware wallets for keeping your cryptocurrency safe are Ledger and Trezor.
What is Ribbon Finance?
The Ribbon Finance token or RBN is the utility token powering Ribbon Finance - a DeFi-based structured products provider running on multiple blockchains.
The core utility behind RBN is governance.
There is a max cap of 1,000,000,000 RBN which makes Ribbon Finance deflationary. This could mean that as RBN becomes more scarce, the RBN price will increase.
Since RBN is a cryptocurrency, it can be volatile. In order to make an informed purchase decision, you can have an in-depth look at the Ribbon Finance price history or the current RBN price on the graph above.
What are the Main Features of Ribbon Finance?
Ribbon Finance is a blockchain-based platform that provides structured products.
Structured products are a type of pre-packaged financial instrument. In the case of Ribbon Finance, its risk-return objective is dependent on the combination of a fixed income, futures, and options.
One of the core products of Ribbon Finance is Theta Vault. The latter earns yield via an automated options selling system. To achieve this, it utilizes a covered call strategy which brings weekly yield.
It's important to note that this type of system has its downsides as well. Mainly, it could result in a negative ETH yield.
As discussed in the What is Ribbon Finance section, Ribbon Finance is a multi-chain project. It's running on Ethereum, Solana, and Avalanche.
Ribbon Finance has been audited by ChainSafe, OpenZeppelin, Peckshield, and Quantstamp. Their audit reports are publicly available for anyone to review.
When was Ribbon Finance Launched?
The Ribbon Finance crypto project was launched in early 2021.
Its core investors include Paradigm, Dragonfly Capital, Ethereal Ventures, Coinbase Ventures, Nascent, Robot Ventures, Scalar Capital, and Alliance.
What's Ribbon Finance trading volume in the last 24 hours?
RBN has a trading volume of $929,511 in the last 24 hours.
What's Ribbon Finance highest price ever?
RBN has a highest price of $4.80, which was reached on Oct 08, 2021 (1 year 1 month ago).
What's Ribbon Finance lowest price ever?
RBN has a lowest price of $0.1503, which was reached on Nov 22, 2022 (5 days 5 hours ago).
What are the best exchanges for buying and selling RBN?
What are the safest hardware wallets for keeping RBN?
According to an in-depth review process and testing, Ledger and Trezor are one of the safest and most popular hardware wallet options for keeping Ribbon Finance. For exclusive discounts and promotions on best crypto wallets, visit Crypto Deal Directory.
Pages Related to Ribbon Finance
Read the hottest Crypto News.
Watch Animated Crypto Video Explainers.
Learn Crypto From Scratch.