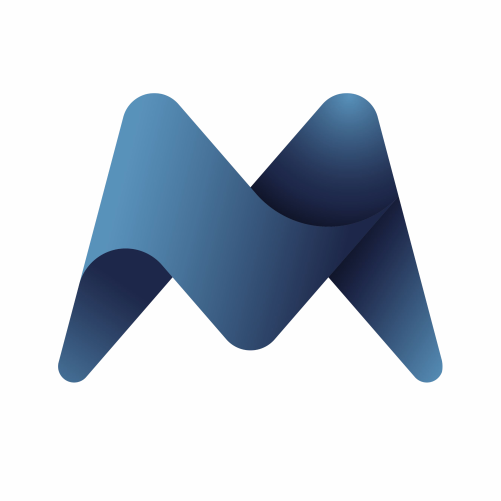 Live MNW Price Analysis
The current real time Morpheus.Network price is $1.87, and its trading volume is $202,035 in the last 24 hours. MNW price has grew by 1.89% in the last day, and decreased by 7.43% in the last 7 days. It's important to note that current Morpheus.Network market capitalization is $88,384,878, and the maximum supply is 47,897,218 MNW coins. Talking about circulating supply, MNW has 47,180,014 coins. Currently, Morpheus.Network rank on the market is #290.
Morpheus.Network price today is 86.67% below all time high, and it is 8,021.75% above all time low.
All data and prices are updated in real-time. The most active and popular exchanges for buying or selling MNW are Binance, Kucoin & Kraken. Find more crypto exchange options on our Crypto Exchange Tracker. The most secure hardware wallets for keeping your cryptocurrency safe are Ledger and Trezor.
What Is Morpheus.Network (MNW)?
Morpheus.Network is a cloud-based logistics software protocol aiming to streamline and automate supply chains. The network deploys blockchain and other emerging technologies, such as the Internet of Things (IoT) and radio-frequency ID (RFID), to power transparent, secure, and efficient supply chains. By employing a safe and decentralized network infrastructure, the Morpheus.Network crypto project uses the potential of blockchain technology to address problems faced by the supply chain. The protocol aims to create a supply chain with real-time item tracking and little-to-no conflicts along the chain.
By employing blockchain technology, Morpheus.Network securely timestamps shipment data from its source to its destination. Thus, each party in the chain can track the shipment's progress and identify regions of delay – in case there are any. To be more precise, Morpheus.Network utilizes smart contract technology to automate shipping and customs processes. Smart contracts rely on data from the blockchain to determine whether the following process will continue.
Additionally, the protocol supports fast and automated cross-border payments to over 1,600 banks globally. However, instead of the conventional cross-border bank transfers that take up to 5 business days to settle, Morpheus.Network deploys its token MNW. You can see the live MNW price on the Morpheus.Network price chart featured above.
Besides, the protocol supports a multi-flow mechanism allowing transfers for both – fiat and cryptocurrencies. Lastly, note that Morpheus.Network is a cross-chain protocol that integrates both – public and private (permissioned) blockchains.
The Story of Morpheus.Network
The Morpheus.Network crypto project was developed by a team of experts with experience in logistics, legislation, and blockchain. The lead team comprises 15 members and it is led by Danny Weinberger and Noam Eppel.
The team has experts in marketing, medical solutions, legal advice, Web3, and many more. Notably, the network's lead for global logistics is Roger Crook, the former CEO of the global shipping giant DHL.
What Can You Do With Morpheus.Network Token?
Firstly, keep in mind that MNW is a new Morpheus.Network token that replaced the MRPH token.
MNW is the utility token of the network. Primarily, parties on the supply chain can use Morpheus.Network coins to pay their suppliers and settle network fees. Besides, as mentioned before, MNW tokens are used to make cross-border payments.
In addition to that, just like it is the case with most cryptocurrencies, MNW tokens can be bought or traded on various exchanges. However, do keep in mind that the MNW price is prone to change. Thus, make sure to check the Morpheus.Network price chart above.
What's Morpheus.Network trading volume in the last 24 hours?
MNW has a trading volume of $202,035 in the last 24 hours.
What's Morpheus.Network highest price ever?
MNW has a highest price of $14.05, which was reached on Nov 16, 2021 (1 year 4 months ago).
What's Morpheus.Network lowest price ever?
MNW has a lowest price of $0.0231, which was reached on Jun 22, 2018 (4 years 9 months ago).
What are the best exchanges for buying and selling MNW?
What are the safest hardware wallets for keeping MNW?
According to an in-depth review process and testing, Ledger and Trezor are one of the safest and most popular hardware wallet options for keeping Morpheus.Network. For exclusive discounts and promotions on best crypto wallets, visit Crypto Deal Directory.
Pages Related to Morpheus.Network
Read the hottest Crypto News.
Watch Animated Crypto Video Explainers.
Learn Crypto From Scratch.