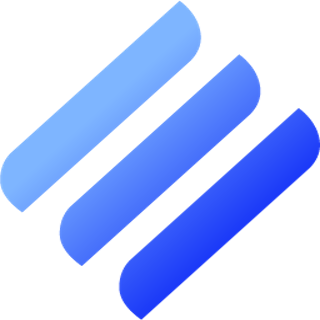 Live LINA Price Analysis
The current real time Linear price is $0.0061, and its trading volume is $3,528,535 in the last 24 hours. LINA price has grew by 1.34% in the last day, and decreased by 0.34% in the last 7 days. It's important to note that current Linear market capitalization is $27,598,959, and the maximum supply is 10,000,000,000 LINA coins. Talking about circulating supply, LINA has 4,516,772,918 coins. Currently, Linear rank on the market is #460.
Linear price today is 98.05% below all time high, and it is 141.27% above all time low.
All data and prices are updated in real-time. The most active and popular exchanges for buying or selling LINA are Binance, Kucoin & Kraken. Find more crypto exchange options on our Crypto Exchange Tracker. The most secure hardware wallets for keeping your cryptocurrency safe are Ledger and Trezor.
What Is Linear (LINA)?
LINA is the native token of Linear, which is a cross-chain compatible delta-one asset protocol. The whole project is based on the Ethereum network. Check out the Linear price chart above to see the current LINA price.
The Linear protocol is used for creating liquid synthetic assets with zero slippage, which essentially are hybrids of digital currencies and traditional derivatives. Synthetic assets created on the Linear protocol are referred to as Liquids.
Overall, the protocol consists of several products, including:
Linear.Buildr. A dApp used for staking and collateralizing LINA tokens. By staking LINA, users receive staking rewards. By collateralizing LINA, users build ℓUSD tokens.
Linear.Exchange. It's a platform in which a range of Liquids based on spot commodities, thematic indexes, and other cryptocurrencies can be traded.
Linear.Swap. It allows users to swap any of Linear's tokens to other blockchains for increased composability.
Linear.Vault. It allows users to lock their ℓUSD or Liquidity Provider tokens to earn interest in a passive manner. The interest is paid in ℓUSD, BUSD, or LINA tokens.
The aforementioned ℓUSD tokens, or Linear USD, are mainly used to purchase Liquids on the Linear.Exchange. Though they can also be locked in the Linear.Vault to generate interest. Besides, it's important to note that the foundation of the Linear protocol is its collateralized debt pool backed by LINA tokens. However, other digital assets (for example, ETH) can also be used to cover up to 20% of the base collateral in this pool.
Who Founded Linear?
The founders of the Linear crypto project are Drey Ng and Kevin Tai.
Drey Ng has a degree in computer science. In the past, he worked in such companies as Deutsche Bank, HSBC Global Banking and Markets, Orichal Partners, Bitwork, BlackHorse Group, Jumpstart Media, and Liquefy. He mostly worked in the roles of analyst, head of research, or instructor.
Kevin Tai has a degree in corporate finance and accounting. Prior to founding the Linear crypto project, Tai was a senior associate at Standard Chartered Bank, the vice president at BNP Paribas and Credit Suisse, and the head of private debt APAC at Mirae Asset Global Investments.
Use Cases of LINA Tokens
LINA tokens are built using the ERC-20 token standard. Don't forget to look at the Linear price chart placed above if you want to see the current LINA price.
Talking about the use cases of LINA tokens, the following are the main ones:
Staking. LINA tokens can be staked on Linear.Buildr to receive staking rewards.
Governance. LINA token holders can become a part of the LinearDAO and get the right to vote on various decisions considering the development of the Linear crypto project.
Collateral. LINA tokens are used as collateral when creating Liquids or ℓUSD tokens on the Linear debt pool.
Just note that, before purchasing Linear coins, it would be useful to analyze the main trends in the LINA price changes. You can do that on the Linear price chart placed above.
Tokenomics of LINA
The max supply of LINA tokens is 10 billion. In 2020, there was an initial coin offering (ICO) held for LINA tokens, during which the LINA price was $0.005. Linear managed to raise $1.8 million thanks to this ICO.
Almost half of the supply (40%) is dedicated to staking rewards. The remaining half was distributed between the Linear reserve, ecosystem, team, and advisors.
Besides, LINA tokens employ an inflationary mechanism. The initial rate of LINA inflation was 75%. Anyhow, it drops by 1.5% on a weekly basis, and it will continue to descend until it reaches a terminal floor.
What's Linear trading volume in the last 24 hours?
LINA has a trading volume of $3,528,535 in the last 24 hours.
What's Linear highest price ever?
LINA has a highest price of $0.3126, which was reached on Mar 18, 2021 (1 year 8 months ago).
What's Linear lowest price ever?
LINA has a lowest price of $0.0025, which was reached on Nov 23, 2020 (2 years 4 days ago).
What are the best exchanges for buying and selling LINA?
What are the safest hardware wallets for keeping LINA?
According to an in-depth review process and testing, Ledger and Trezor are one of the safest and most popular hardware wallet options for keeping Linear. For exclusive discounts and promotions on best crypto wallets, visit Crypto Deal Directory.
Pages Related to Linear
Read the hottest Crypto News.
Watch Animated Crypto Video Explainers.
Learn Crypto From Scratch.