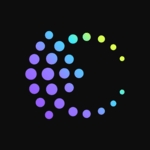 Live CELL Price Analysis
The current real time Cellframe price is $0.2514, and its trading volume is $446,449 in the last 24 hours. CELL price has plummeted by 6.20% in the last day, and decreased by 14.09% in the last 7 days. It's important to note that current Cellframe market capitalization is $7,189,350, and the maximum supply is 30,300,000 CELL coins. Talking about circulating supply, CELL has 28,599,168 coins. Currently, Cellframe rank on the market is #898.
Cellframe price today is 98.09% below all time high, and it is 1,165.47% above all time low.
All data and prices are updated in real-time. The most active and popular exchanges for buying or selling CELL are Binance, Kucoin & Kraken. Find more crypto exchange options on our Crypto Exchange Tracker. The most secure hardware wallets for keeping your cryptocurrency safe are Ledger and Trezor.
What is Cellframe (CELL)?
CELL is a native token of the Cellframe Network. It's a multi-utility asset that follows the ERC-20 token standard. You can view the Cellframe price in the CELL price chart above to see the project's performance.
Cellframe Network is a scalable, open-source, blockchain-based platform that enables building and bridging blockchain networks and services. Cellframe uses quantum-resistant algorithm encryption to secure networks and applications built on it.
Post-quantum encryption, also known as a quantum-resistant algorithm, are cryptographic algorithms that secure quantum computers from attacks. Quantum computers are machines with very high processing power, beating even the most powerful supercomputers available today. Post-quantum encryption ensures the highest level of security.
Cellframe is integrating variable quantum-resistant algorithms to support the simultaneous implementation of multiple quantum-resistant signatures. The encryptions enable the network to upgrade algorithms on the fly. This approach enables Cellframe Network to adapt to any future innovation in the field of quantum computing.
The project empowers enterprises and developers with various tools and products to support their products. The products range from simple t-dApps to full blockchain networks on top of Cellframe Network.
Besides, note that Cellframe uses sharding technology to support high transaction throughput. It leverages dual-layered sharding, multiparty computation, and conditional transactions. This unique design enables seamless interoperability as well as fast and economical transactions.
Use Cases of Cellframe Network Tokens
As mentioned before, CELL is a multi-purpose token supporting the entire Cellframe Network ecosystem. Holders can stake their Cellframe coins to secure the network and earn rewards.
Additionally, the token gives the holder access to Cellchain auctions and leasing. Cellchain auction is done in the form of Cell Slots, which represent collectively managed NFT12 tokens.
Besides, Cellframe tokens also support the transfer of value within the system.
It is important to do your own research on CELL price if you are planning to buy the token. The above chart offers updated Cellframe price, which can help you to make more informed purchasing decisions.
Who are the Founders of Cellframe Network?
Cellframe Network was founded in 2017 by Sergey Sevantsyan and Dmitry Gerasimov. Both co-founders have great experience in blockchain technology and traditional ICT.
Gerasimov has a vast experience in computer security. Additionally, he has worked in the field of quantum computing.
On the other hand, Sevantsyan is a renowned international speaker in the field of ICT. He has more than 25-year experience in his area of specialization.
Tokenomics of CELL
Cellframe has a maximum token supply of 30,300,000 CELL. The token has an integrated buyback-and-burn mechanism that aims to protect CELL price through demand and supply mechanisms. How does it work? A portion of platform fees are taken to buy some CELL tokens from the market and immediately burn them.
What's Cellframe trading volume in the last 24 hours?
CELL has a trading volume of $446,449 in the last 24 hours.
What's Cellframe highest price ever?
CELL has a highest price of $13.19, which was reached on Nov 16, 2021 (1 year 4 months ago).
What's Cellframe lowest price ever?
CELL has a lowest price of $0.0199, which was reached on Dec 11, 2022 (3 months 1 week ago).
What are the best exchanges for buying and selling CELL?
What are the safest hardware wallets for keeping CELL?
According to an in-depth review process and testing, Ledger and Trezor are one of the safest and most popular hardware wallet options for keeping Cellframe. For exclusive discounts and promotions on best crypto wallets, visit Crypto Deal Directory.
Pages Related to Cellframe
Read the hottest Crypto News.
Watch Animated Crypto Video Explainers.
Learn Crypto From Scratch.