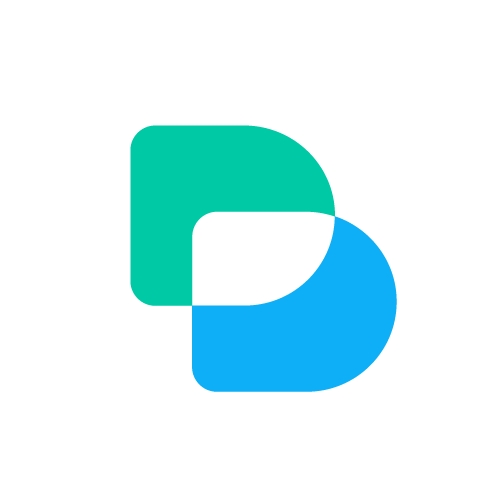 Live BEL Price Analysis
The current real time Bella Protocol price is $0.6138, and its trading volume is $6,884,521 in the last 24 hours. BEL price has plummeted by 0.78% in the last day, and increased by 4.95% in the last 7 days. It's important to note that current Bella Protocol market capitalization is $29,464,159, and the maximum supply is 100,000,000 BEL coins. Talking about circulating supply, BEL has 48,000,000 coins. Currently, Bella Protocol rank on the market is #522.
Bella Protocol price today is 93.88% below all time high, and it is 302.25% above all time low.
All data and prices are updated in real-time. The most active and popular exchanges for buying or selling BEL are Binance, Kucoin & Kraken. Find more crypto exchange options on our Crypto Exchange Tracker. The most secure hardware wallets for keeping your cryptocurrency safe are Ledger and Trezor.
What Is Bella Protocol (BEL)?
BEL is the native token of the Bella Protocol, which is an Ethereum-based DeFi platform that provides users with yield farming and staking possibilities. Overall, it aims to simplify crypto banking by offering an all-in-one DeFi suite. Check out the Bella Protocol price chart above to see the BEL price at the current moment.
The Bella DeFi suite consists of various features and products, including:
Flex Savings. It's a smart mining pool that routes funds to DeFi protocols with the most competitive yields. It provides users with low-cost fees, auto return, and impressive yield farming rewards.
Bella Locker. It's a place where users can stake BEL tokens to receive staking rewards.
One-Click Portal. This feature essentially is a core concept of Bella. Users only have to deposit their assets in the portal because everything else is done by Bella itself. This includes employing various trading strategies and giving users as much yield as possible.
Lending protocol. Bella provides users with a flexible decentralized money market, which allows them to lend or borrow assets.
Robo-Advisor. It assists users while customizing their risk profiles and investment strategies.
The Founders of Bella Protocol
The Bella Protocol crypto project was launched in 2020 by Felix and Yemu Xu through the Binance Launchpool.
Felix Xu has a degree in economics, finance, and information systems. Prior to founding the Bella Protocol, he worked on such projects as Vertical Research Partners and Project Randcast. Besides, he also co-founded ZX Squared Capital and ARPA. The latter is a platform on which the Bella Protocol was incubated.
Yemu Xu is an entrepreneur. Before founding the Bella Protocol, he worked as an associate consultant at Fidelity and as head of growth at Boro. Besides that, together with Felix, he also co-founded ARPA.
Use Cases of BEL Tokens
BEL token is based on an ERC-20 token standard. It's the driving force behind the Bella Protocol ecosystem. Don't forget to check out the Bella Protocol price chart above though, to see the live changes that happen to the BEL price. The following are the main use cases of Bella Protocol coins:
Governance. BEL token holders have a right to vote on various decisions considering the future development of the Bella Protocol crypto project.
Rewards. BEL tokens are used to reward users for their participation in the Bella Protocol.
Staking. BEL tokens can be staked to receive staking rewards.
Discounts. BEL token holders get various discounts on Bella's products.
Tokenomics of BEL
The max supply of BEL tokens is 100 million. 40% of BEL tokens were dedicated to user growth. Another 10% was dedicated to staking. The remaining half of the supply was dedicated to the team, the Binance Launchpool, auction, private sale, ecosystem's growth, and set aside in the Bella reserve.
If you plan to buy Bella Protocol coins, keep in mind that the BEL price is liable to change. This is mainly the case because, just like the pricing of other digital assets, the volatility of the overall crypto market has an effect on the Bella Protocol price.
What's Bella Protocol trading volume in the last 24 hours?
BEL has a trading volume of $6,884,521 in the last 24 hours.
What's Bella Protocol highest price ever?
BEL has a highest price of $10.03, which was reached on Sep 15, 2020 (2 years 4 months ago).
What's Bella Protocol lowest price ever?
BEL has a lowest price of $0.1526, which was reached on Dec 11, 2022 (1 month 3 weeks ago).
What are the best exchanges for buying and selling BEL?
What are the safest hardware wallets for keeping BEL?
According to an in-depth review process and testing, Ledger and Trezor are one of the safest and most popular hardware wallet options for keeping Bella Protocol. For exclusive discounts and promotions on best crypto wallets, visit Crypto Deal Directory.
Pages Related to Bella Protocol
Read the hottest Crypto News.
Watch Animated Crypto Video Explainers.
Learn Crypto From Scratch.