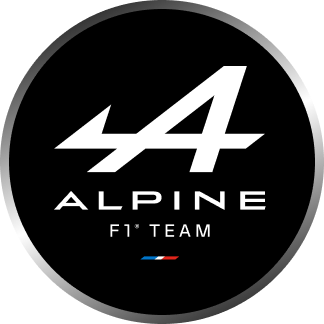 Live ALPINE Price Analysis
The current real time Alpine F1 Team Fan Token price is $2.67, and its trading volume is $10,191,402 in the last 24 hours. ALPINE price has grew by 2.26% in the last day, and increased by 11.09% in the last 7 days. It's important to note that current Alpine F1 Team Fan Token market capitalization is $30,370,398, and the maximum supply is 40,000,000 ALPINE coins. Talking about circulating supply, ALPINE has 11,360,000 coins. Currently, Alpine F1 Team Fan Token rank on the market is #498.
Alpine F1 Team Fan Token price today is 76.70% below all time high, and it is 116.19% above all time low.
All data and prices are updated in real-time. The most active and popular exchanges for buying or selling ALPINE are Binance, Kucoin & Kraken. Find more crypto exchange options on our Crypto Exchange Tracker. The most secure hardware wallets for keeping your cryptocurrency safe are Ledger and Trezor.
What is Alpine F1 Team Fan Token (ALPINE)?
The Alpine F1 team fan token is a Binance-based fan token for the Alpine F1 Team. Usually, fan tokens are created for sports teams, for example, football teams. However, this is the first fan token created for a Formula One team. The ALPINE token helps to create a better fan experience for supporters and offers them better access, more features, and lower trade fees.
Fan tokens were first popularized by the Socios.com platform, which has released a huge variety of fan tokens. However, Binance decided to create its own fan token launchpad. The first fan token issued by Binance was the S.S. Lazio Fan (LAZIO) token, which was created for the fans of one of the most popular football teams to ever play in the Italian Serie A.
You can check the current ALPINE price on the Alpine F1 Team Fan Token price chart above.
Use Cases of ALPINE Tokens
By acquiring the ALPINE coin, the Alpine F1 team supporters can engage with the team, collect valuable digital items, gain access to a wide range of gamification features, and get various rewards. Based on the ALPINE price, all of these rewards could prove to be quite lucrative.
Also, fans can participate in different voting sessions on Binance based on the number of ALPINE tokens they hold. While Alpine has not clearly provided the details of this process, it's expected to be similar to other fan tokens like LAZIO and PORTO. Holders of these tokens get to vote on topics such as the starting lineup for a test match or the colors on the captain's armband.
Moreover, the NFT PowerStation allows ALPINE holders to stake their NFTs for earning ALPINE coins and many other benefits. This includes gift cards, memberships to loyalty programs, meeting the drivers in person, and participating in meet-and-greets with the Alpine F1 team.
Besides that, holders of ALPINE will eventually be able to provide money directly to the team and get a loyalty badge in return. Also, they will be able to use their fan tokens to pay for team membership and purchase merchandise from the team's online store.
Don't forget to check the main Alpine F1 Team Fan Token price movements on the chart above.
Who Founded the Alpine F1 Team Fan Token?
As mentioned before, the token was launched through the Binance fan token program. However, there is also a team from the Alpine F1 side responsible for the launch and management of the token. The team is comprised of Guillaume Vergnas, Achille Dulac, Angela Liu, and Matthias Moulin.
With more than five years of experience in forming partnerships in the F1 and other automotive sectors, Guillaume Vergnas serves as the manager of B2B partnerships for the company. Achille Dulac is the business development manager of the platform, with more than eight years of experience in branding, partnership management, and market expansion. Angela Liu is the partnership coordination officer of the company with about ten years of experience as the strategy manager and advisor in different sectors, including sports and entertainment. Matthias Moulin, the global business development manager of the company, is an expert at managing sponsorship projects, commercial agreements, and account management.
Tokenomics of ALPINE
The max supply of Alpine F1 Team Fan Tokens is 40 million. This means that, once the circulating supply reaches the max supply, no new tokens will be available. This will make ALPINE tokens more scarce, which could result in an increase in the ALPINE price.
What's Alpine F1 Team Fan Token trading volume in the last 24 hours?
ALPINE has a trading volume of $10,191,402 in the last 24 hours.
What's Alpine F1 Team Fan Token highest price ever?
ALPINE has a highest price of $11.48, which was reached on Mar 12, 2022 (10 months 2 weeks ago).
What's Alpine F1 Team Fan Token lowest price ever?
ALPINE has a lowest price of $1.24, which was reached on Dec 11, 2022 (1 month 3 weeks ago).
What are the best exchanges for buying and selling ALPINE?
What are the safest hardware wallets for keeping ALPINE?
According to an in-depth review process and testing, Ledger and Trezor are one of the safest and most popular hardware wallet options for keeping Alpine F1 Team Fan Token. For exclusive discounts and promotions on best crypto wallets, visit Crypto Deal Directory.
Pages Related to Alpine F1 Team Fan Token
Read the hottest Crypto News.
Watch Animated Crypto Video Explainers.
Learn Crypto From Scratch.