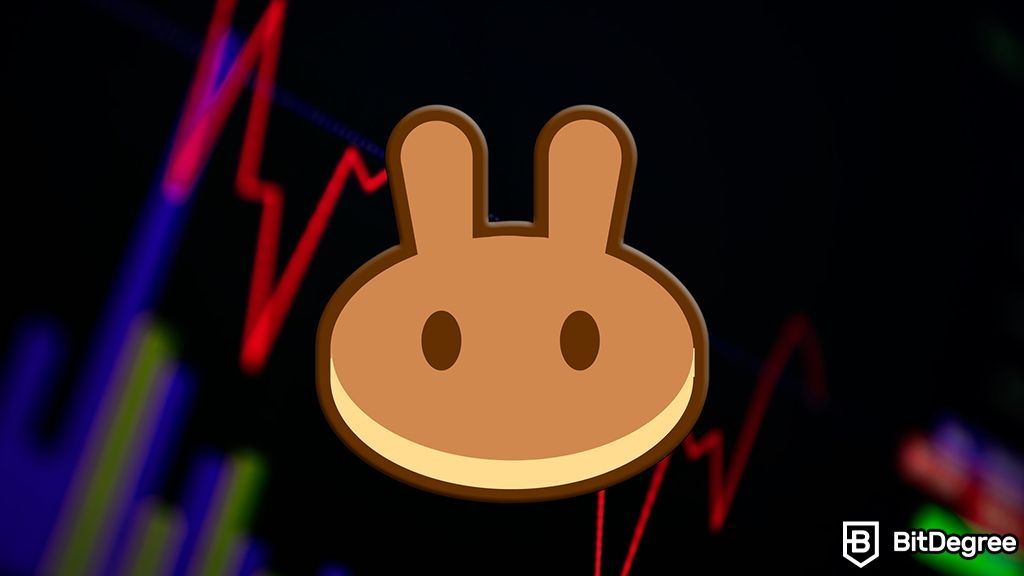 Don't know what to do with the crypto you own? Well, instead of just holding onto your tokens and hoping they'll appreciate in value, you could make them work for you. In such a case, PancakeSwap staking might be your golden ticket to earning passive income.
PancakeSwap is a decentralized exchange (DEX) built on the Binance Smart Chain (BSC), Binance's swift and low-cost blockchain. Apart from swapping, which is its primary function, the platform allows users to earn PancakeSwap staking rewards.
So, without further ado, let's get to the practical part and talk about how to stake on PancakeSwap.

Did you know?
Want to get smarter & wealthier with crypto?
Subscribe - We publish new crypto explainer videos every week!
How Do KYC & AML Work in Crypto? (Explained)
Table of Contents
PancakeSwap Staking 101: How Does it Work?
Staking PancakeSwap tokens, BNB tokens, or other tokens is not a hard process. There are some peculiarities that you should keep in mind, but I'll get to them in a moment.
Latest Deal Active Right Now:
REDEEM $600 PRIZE
Binance Cyber Monday
Attention new Binance users: this Cyber Monday, you can score up to $600 in rewards by completing special tasks. Activate this amazing Binance Cyber Monday deal using the code – 49316610!
Expiration date : 09/12/2023
6,127 People Used
Only 16 Left
Before that, though, note that the platform offers a few staking options, but in this case, I'll be covering yield farming. Now, here is a very brief version of how to stake on PancakeSwap:
Connect your wallet to PancakeSwap;
Add liquidity to a liquidity pool of your choice;
Start staking;
Collect your PancakeSwap staking rewards.
On the other hand, if you want a more thorough explanation, here it is:
Step 1: Go to PancakeSwap and connect your wallet.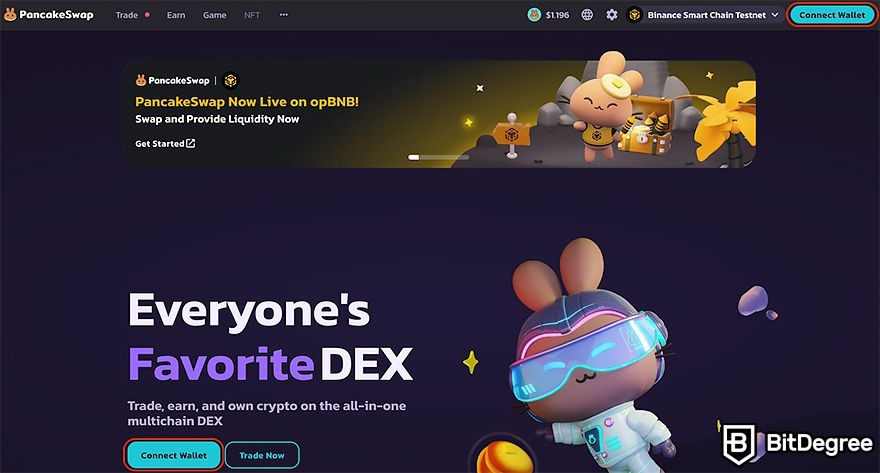 You can choose from a pretty broad selection of wallets, but for the sake of this tutorial, let's go with MetaMask. Do note that if you want to have a hassle-free staking on PancakeSwap, you should have a MetaMask (or any other wallet) extension installed into your browser.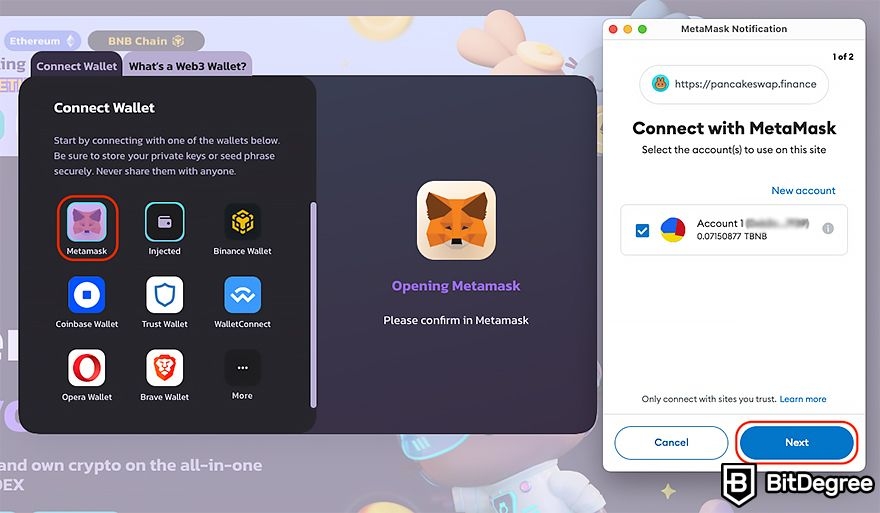 Once you click on MetaMask, an extension window will pop up asking you for permission to connect your wallet to PancakeSwap. Click "Next" and then "Connect."
Step 2: You might also be asked to change your network because MetaMask's default network is Ethereum, while PancakeSwap is built on Binance Smart Chain. A similar MetaMask extension window will pop up, so you just have to accept the change.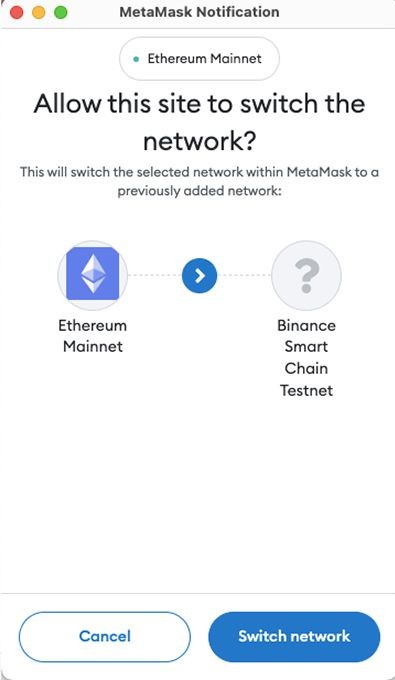 Step 3: Once you're all set, hover your mouse over the "Earn" option at the top left corner of the website and then click on "Farms." You'll be taken to the yield farming page, where you can see a list of active liquidity pools (or farms).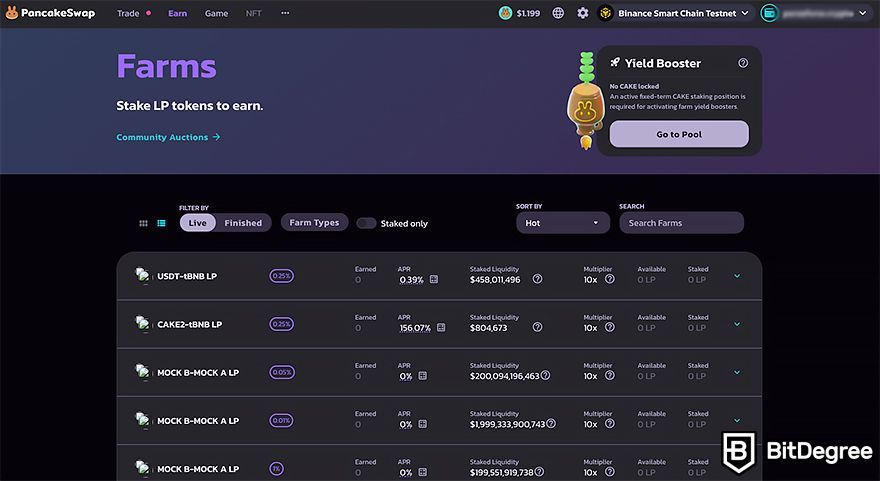 Step 4: Now, there is one thing you should know about staking on PancakeSwap specifically. Before you can start your BSC staking journey, you will need to provide liquidity to the pool in which you plan to stake.

Liquidity provision in crypto means putting your digital coins into a pool so that others can easily buy or sell their coins. This makes trading faster and prices more stable. In return, you can earn fees from the trades happening in that pool.
So, once you click "Add Liquidity," a table will pop up. In the table, enter the number of tokens you want to add liquidity with. You can enter only one token amount - the other will show up, equivalently.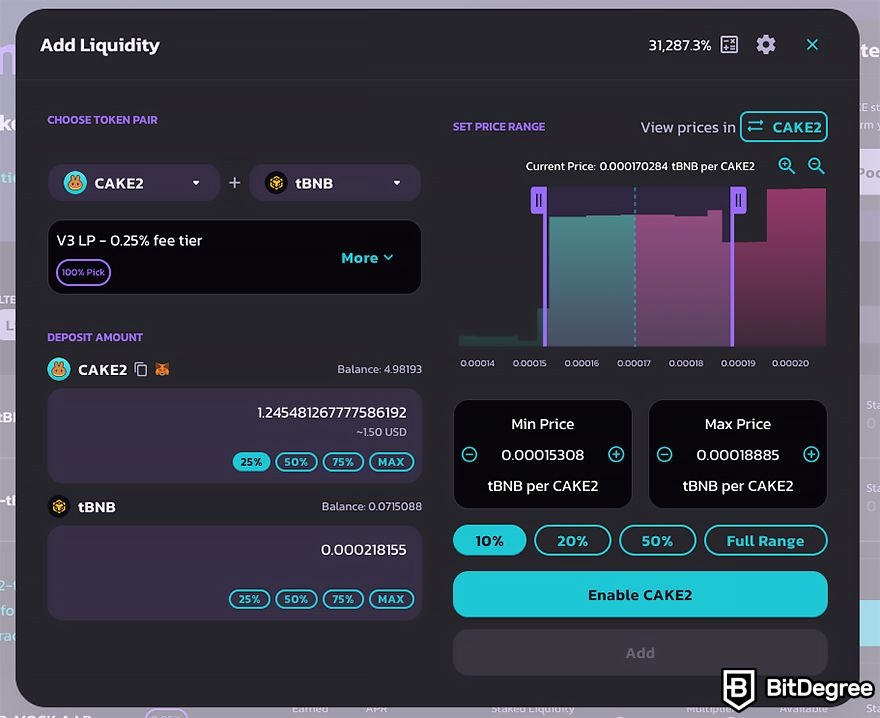 If it's your first time providing liquidity, I'd say to just roll with the default settings. PancakeSwap will choose the most popular trading fee tier and configure the price range for you. However, if you want, you can choose another fee tier and set your desired price range.
Step 5: When all is said and done, click on "Enable CAKE2." A MetaMask wallet extension will pop up, asking you to set a spending cap. Just like the name suggests, it will set a limit on how much of your token balance PancakeSwap can spend. You should consider setting a lower spending cap if you want to secure your funds more efficiently.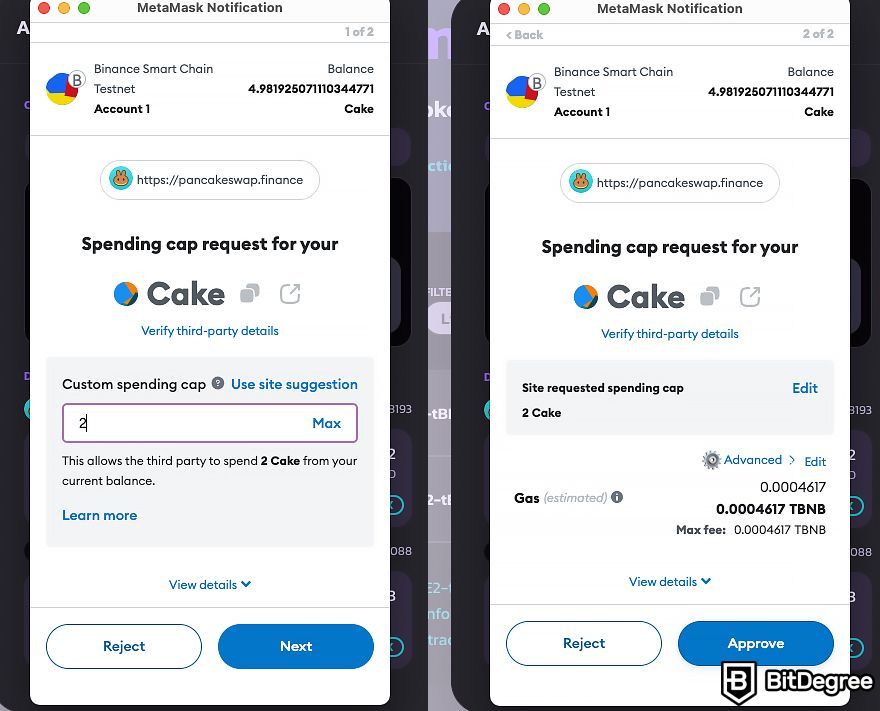 Step 6: Afterwards, click "Add" and then "Add" again. After a few wallet confirmations, you'll be all set.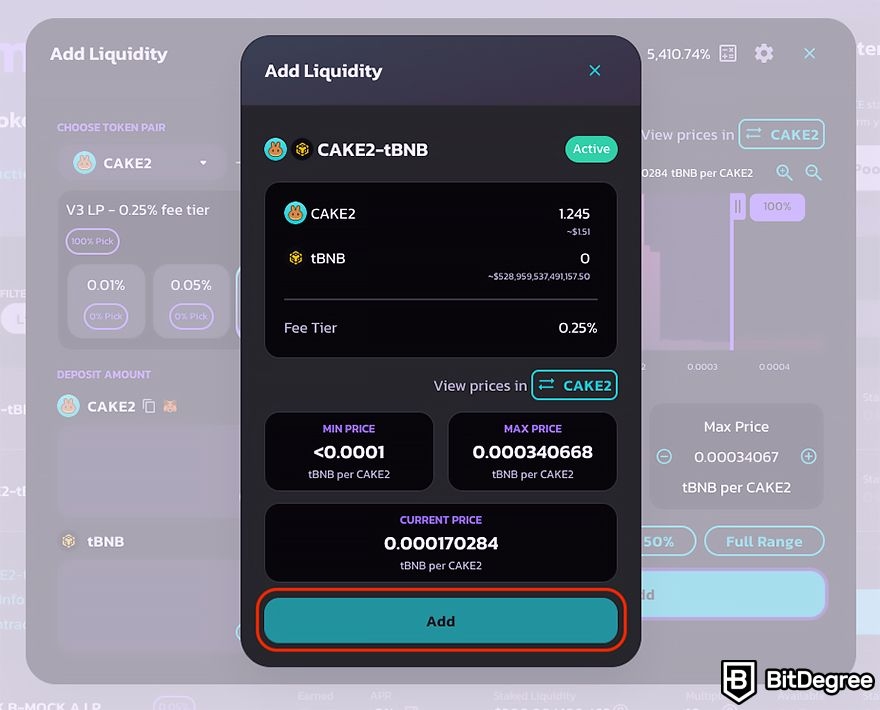 Step 7: If you did everything right, you should see this screen:

If so, click on "Stake". Another wallet confirmation will pop up and, once you confirm, you'll see this:

That's it - you're staking on PancakeSwap! All you have to do now is wait for your PancakeSwap staking rewards to grow, and then you'll be able to "Harvest" them.
Speaking of rewards, they do differ based on the pool in question because each has a different APR. However, note that calculating yield farming APR involves both the APR from liquidity pool rewards, earned by supplying liquidity, and base farming APR, gained from staking.
Benefits and Risks of Staking Crypto
Now that you know how to stake on PancakeSwap, there's one more thing I want you to know – the benefits AND risks of staking crypto overall, be it Binance Smart Chain staking, or any other.
Benefits:
Passive Income. Obviously, one of the most attractive aspects of crypto staking (if not THE most attractive) is the ability to earn passive income.
Sky-High Yields. Compared to traditional savings accounts, staking often offers a much higher Annual Percentage Yield (APY), sometimes even exceeding 100%.
Network Security. By staking your coins, you contribute to the overall security and robustness of the blockchain network, which is a win-win, right?
Democracy, but for Crypto. Staking often gives you governance rights within the community, meaning you can have a say in future developments and updates.
Lower Transaction Fees. In some networks, stakers may enjoy reduced transaction fees, enhancing their overall user experience.
Risks:
Volatility. Cryptos are the theme parks of finance – thrilling but volatile. This volatility can significantly impact the value of both your initial stake and the rewards you earn.
Regulatory Risks. Staking platforms aren't exactly lawmakers' best friends. Regulatory changes could slap the investment right out of your hands.
Lock-Up Period. Many staking protocols require a fixed period during which your assets are locked up. So, your assets might be tied up just when you're itching to cash out.
Smart Contract Failures. Smart contracts may be smart, but they're not infallible. A buggy line of code could spell doom for your precious tokens.
Central Power Play. Pooled staking could become a VIP club, where a few big players call all the shots, raising the stakes (and risks) for the rest of us.
Due Diligence. In the staking world, not all that glitters is gold. Some staking projects may be outright scams, requiring investors to conduct thorough research before participating.
So, before you start your BSC staking journey on PancakeSwap, make sure to weigh all the pros and cons.
Conclusions
If PancakeSwap staking seemed like a scary process before, I'm sure it's not anymore. After all, you just need to connect your wallet, provide some liquidity, and start staking. Easy peasy.
However, don't be blinded only by the pros of staking, make sure to always consider the cons as well. And, most importantly, always research the project before you put your money into it. If it's not a well-known project, it might as well be a scam that will bleed you dry.
As a side note, keep in mind that apart from staking on decentralized exchanges like PancakeSwap, you can also stake on centralized ones, like Binance, especially if you're interested in Binance Smart Chain staking.
That being said, I hope you'll yield some lucrative PancakeSwap staking rewards!
About Article's Experts & Analysts