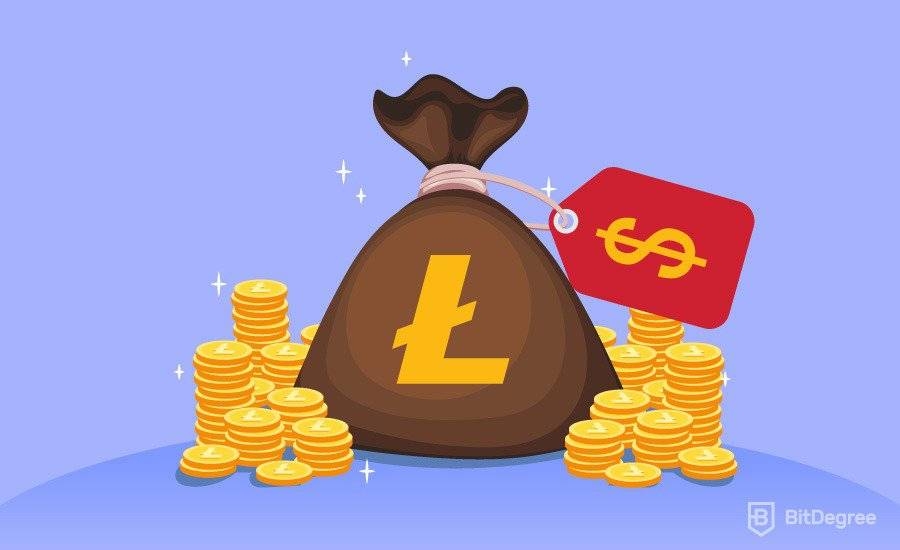 The cryptocurrency market has experienced various ups and downs over the last year. While everyone is talking about cryptocurrencies, there are still many questions to answer.
Are you confused if you should invest in Litecoin? Not sure whether the price will go up or down?
Well, here's the good news: all your questions I will answer in this guide. I will cover the basics of Litecoin, and share with you our favorite Litecoin price predictions. It is difficult to predict the exact future of Litecoin, but we can help you make a better choice.
Litecoin is the 23rd largest cryptocurrency, with a market cap of more than $3 billion. So, what exactly makes Litecoin so popular?
An ex-Google employee, Charlie Lee, created Litecoin in 2011. Just like Bitcoin, Litecoin is also a digital currency. It is built on the same blockchain as Bitcoin, and can be used to make payments. The biggest advantage that Litecoin offers over Bitcoin is speed. In fact, Litecoin is called "Lite" coin because it is almost four times faster than Bitcoin.
Before we get into our Litecoin price prediction, lets first explain the differences between Bitcoin and Litecoin.

Did you know?
Want to get smarter & wealthier with crypto?
Subscribe - We publish new crypto explainer videos every week!
How to Use Crypto? 5 Rewarding Strategies Explained (Animated)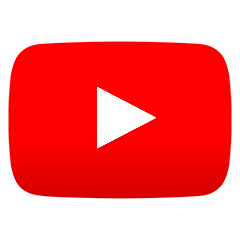 Litecoin Price Prediction: Litecoin VS Bitcoin
Litecoin is very similar to Bitcoin. Just like Bitcoin, it is built on the same code. Think of it as the operating system update that you receive on your smartphone. Just like an update aims to improve some of the issues with your smartphone, Litecoin aims to fix some of the problems with Bitcoin.
Latest Binance Coupon Found:
CLAIM $600 BONUS
Exclusive $600 Binance Offer
Don't miss this limited-time deal that's only available for our readers. Follow the Binance referral code link & receive up to $600 in rewards and bonuses!
Expiration date: 29/03/2023
7,847 People Used
Only 49 Left
Another key difference is the total number of coins that exist. Similar to how the world's gold supply is limited, so is the supply of many cryptocurrency coins. Only a maximum of 21 million Bitcoins can be created. The maximum number of Litecoins is 85 million.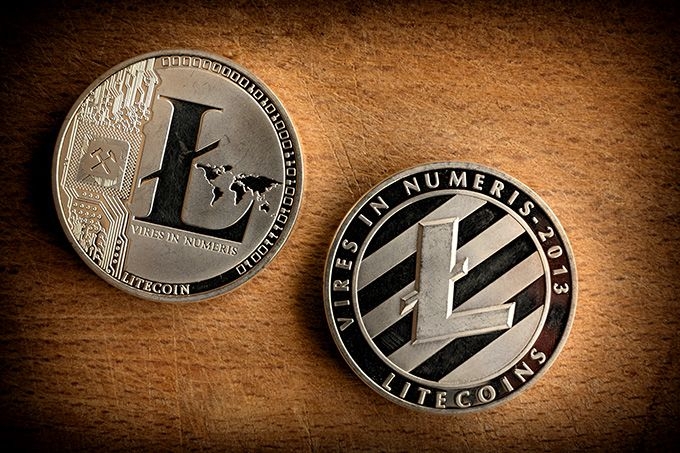 To make a payment using cryptocurrency, you are required to pay a transaction fee. That fee is much higher when transactions are sent using Bitcoin, rather than using Litecoin. This means that it is not only faster to make payments using Litecoin, but it is also much cheaper. This is one of the reasons why many Litecoin price predictions are more likely to be positive.
In the case of our regular currency, federal banks can print new notes to increase the supply of currency. This is not the case with cryptocurrency, as there is no government that can "print" more coins.
Did you know that new coins need to be "mined" in order to be used? Again, just like gold!
All you need to know is that mining is the process in which people use computers to discover new Litecoin, Bitcoin, and other coins. In order to mine Bitcoin (or other cryptocurrencies), you need a super-specialized and powerful computer, unlike the normal computers you find in retail stores.
However, you could mine Litecoin with a normal computer, just by adding a few graphical processing units (GPUs). So, if you decide you want to own Litecoin, but don't want to buy it on an exchange, you might want to think about mining it.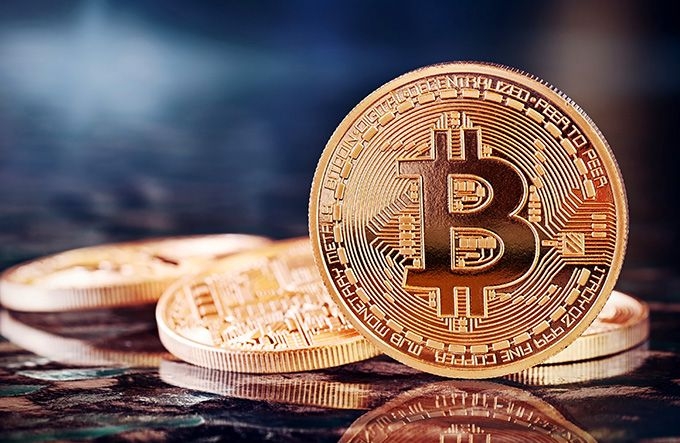 For this very reason, Litecoin is accessible to more people than Bitcoin. This is why Litecoin is often referred to as the silver of cryptocurrency and Bitcoin is referred to as the gold.
The differences between the technology of the two coins have a major impact on their prices. Now that you know how Litecoin's technology is different from Bitcoin's technology, it will be easier for you to understand our Litecoin price prediction.
The Historical Price Trend of Litecoin
Litecoin was one of the best-performing cryptocurrencies in 2018. If you bought Litecoin at the beginning of 2017 when its price was at $4.50, you would have made a gain of almost 8000% by the end of the year! That is almost 80X your investment.
So, if you had invested $500 in January 2017, you would have made a profit of almost $45,000 when the price of Litecoin reached its highest point in December 2017.
You can see the historical price trend of Litecoin in the chart below. There is no doubt that Litecoin has shown huge amounts of growth a few years back, making it one of the top ten cryptocurrencies by percentage growth.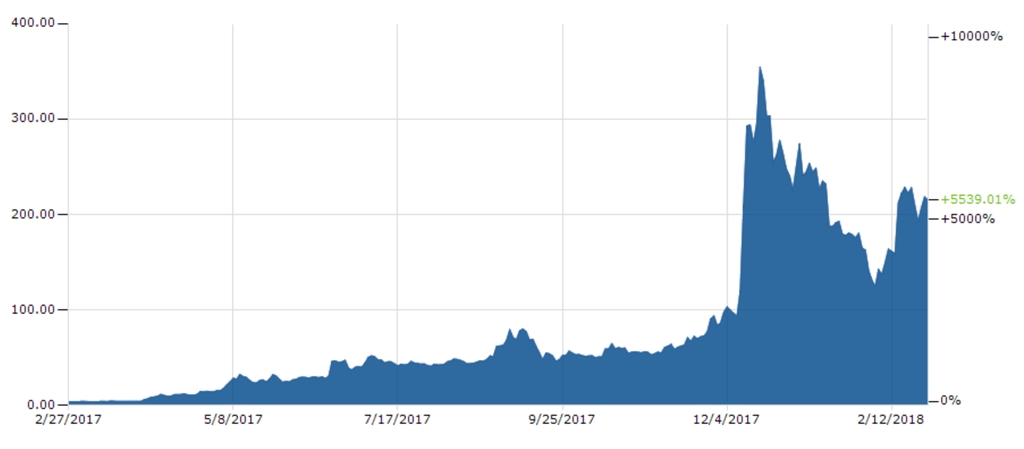 Another important thing that you should know before we get into our Litecoin projection is that Litecoin has a high trading volume. This means that more and more people are selling and buying Litecoin in the cryptocurrency market. Litecoin was fourth in terms of trading volume, just after Ethereum.
Litecoin Price Predictions
There is no doubt that the cryptocurrency market moves very fast, making it very difficult for investors to decide how to choose the best investment options.
In this situation, it is best to do your research to help you understand what the current market trends are. In fact, you should always contact a financial expert before making any major investments.
Listed below are the top Litecoin predictions, which you can use as a starting point in your research to help you understand the market better.
Litecoin Prediction Using Technical Analysis
First, let me explain technical analysis, so that you have a clear understanding of the basis of this prediction.
The technical analysis considers only the facts of the past and present price trends, and trading volume trends. It does not consider things such as how good the technology behind a cryptocurrency is, and so on.
Technical analysts run the data through mathematical functions to come up with price predictions. What is good for us is that we do not need to worry about the mathematical part as there are many analysts who perform the analysis and share it on the internet.
Walletinvestor.com, a website that performs technical analysis, has made a 1-year Litecoin price prediction of around $127. They predict that Litecoin may not be the best investment in the long run.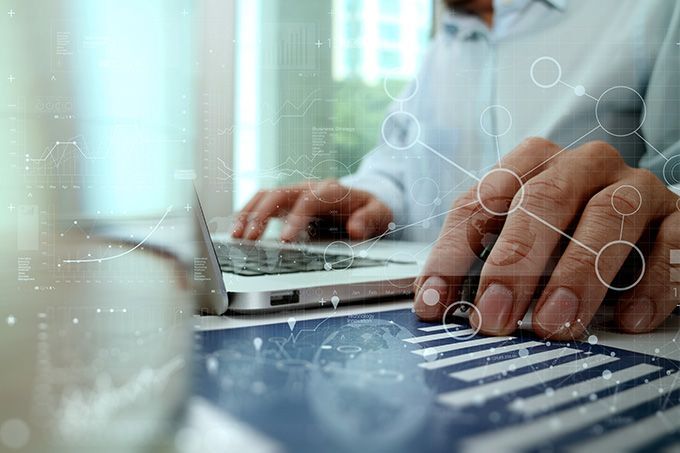 Another technical analysis website believes that if Litecoin crosses the $250 mark, it will be the starting point of a further price rise. Their Litecoin projections, for the short term, is set at $300.
Yes, I know what you're thinking — that is such a huge price range to predict, right?
Well, what we can take away from this analysis is that the price of Litecoin, like other cryptocurrencies, may change a lot in the coming years. See, it is not completely useless!
Litecoin Price Prediction Based on the Price of Bitcoin
There are many predictions that say Litecoin's growth will be higher than that of Bitcoin. Nobody really knows what will happen, but here are some good reasons as to why there are predictions like these.
Litecoin has shown better growth than Bitcoin back in 2018;
Litecoin improved the technology that Bitcoin uses (remember, it's 4 times faster!);
At present, Litecoin is showing good recovery.
According to oracletime.com, the advantages of Litecoin over Bitcoin will interest many new investors. Their Litecoin forecasts for the end of 2020 was $1000, but there were also predictions that it could even rise up to $2000!
There was another projection by investingpr.com that expected the price of Litecoin to reach up to $10,000 back in 2018. They expect that more investors will start to invest in Litecoin as they look out for options other than Bitcoin, and to cut down their risk.
While these predictions were really exciting, that didn't happen. In January 2023, Litecoin was worth about $175. This is far from $1000, however, you can never know what the future brings.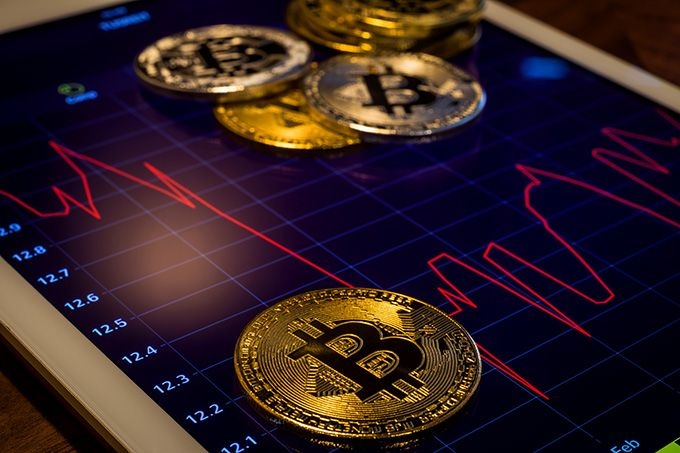 Just how Bitcoin is often compared to gold and Litecoin is often compared to silver…what do we do with gold in real life? Store it. Similarly, Bitcoin will be used for storing value, while Litecoin will be used for transacting.
Yes, it is true that Litecoin has advantages over Bitcoin. However, it is also true that Litecoin might be losing some of its advantages which relate to mining and costs.
So, as much as the Litecoin price predictions above might make you want to invest, you should first take a look at all of the factors, before making a decision.
Litecoin Forecast by Experts (such as John McAfee)
You might be asking yourself, who is John McAfee? Even if you are just slightly serious about investing in cryptocurrencies, then it is time for you to recognize the name. John McAfee is a big-time crypto investor and a very active promoter of cryptocurrencies. His price projections can have a real impact on the prices of cryptocurrencies.
So, what are his views on the future of Litecoin?
John McAfee believes that Litecoin has not risen in value as much as it should have. He said that Litecoin can rise just as much, if not more, than Bitcoin. If we believe that John McAfee's prediction for Bitcoin is correct, then who is to say that he is wrong about Litecoin.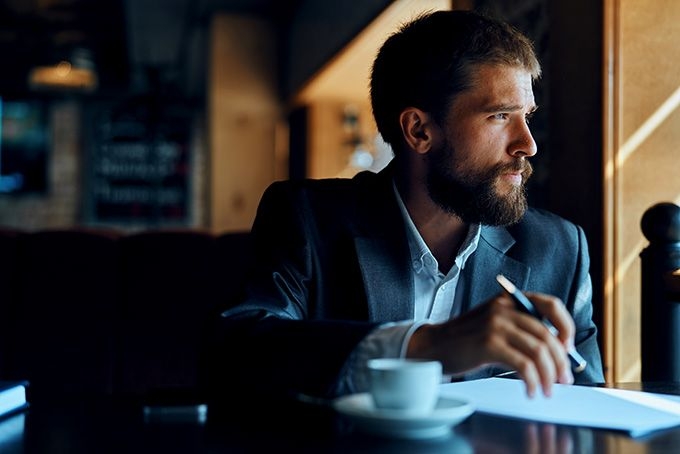 George Tung, a cryptocurrency analyst, had his say on the Litecoin price prediction. He said that the price of Litecoin will rise as high as $1500 in 2018. He is not alone, as there are many experts and analysts who believed the price of Litecoin will continue to rise in 2018. However, as we can see now, the price of Litecoin decreased significantly by the end of 2018. The good news is that, at the moment (June 2023), Litecoin's price is slowly increasing.
How much can it rise to, though? Well, I guess only time will tell. But at least you now know what the experts are making of it.
One of the reasons why many believe that Litecoin will perform well this year is because of the return of Charlie Lee, the founder of Litecoin. He left Litecoin and decided to join Coinbase, but has very recently become an active member of the Litecoin team again.
Charlie Lee has said that 2023 will be a good year for Litecoin. However, he has refused to give his projected price of the cryptocurrency.

Did you know?
Litecoin Price Prediction from a Wall Street Perspective
Cryptocurrencies have started to get attention from Wall Street traders and investors, too. Just like us, they couldn't stop themselves from taking an interest in cryptocurrencies.
Wall Street has lots of experience when it comes to making investments in stocks and other assets. This means they should have a good idea of what is, and what isn't a good investment.
Kelly, the head of BK Capital Management (LLC), is a Wall Street trader whose job is to keep a track of the cryptocurrency market. BK Capital Management is a company whose focus is to make investments in cryptocurrencies. Kelly gave a Litecoin forecast of $87-$107 for the next 12 months, so it may not be the best investment right now. However, according to the same source, the price of Litecoin could go up to $347.8 by the end of 2024.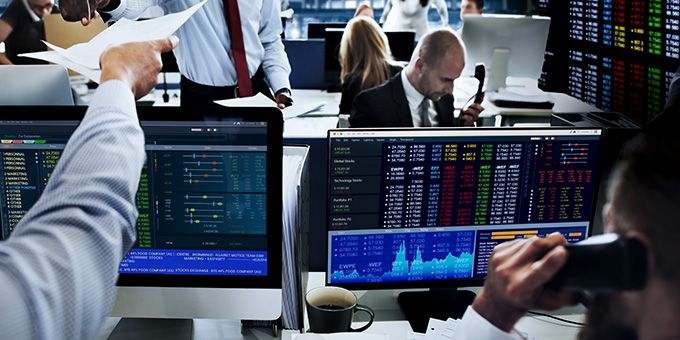 Kelly is positive about Litecoin because of the advantages it has over Bitcoin. He thinks that quicker transactions and low fees are what make Litecoin an attractive investment option for everyone.
Try thinking of Litecoin as iPhone X and Bitcoin as iPhone 8. The only difference is that iPhone X is cheaper in this case.
Litecoin Price Prediction for 2023
If you are planning on investing in Litecoin for the long term, then it is a good idea to look at price predictions for 2023.
Longforecast.com is a website that specializes in giving long-term financial forecasts using technical analysis. Longforecast.com's Litecoin projections 2023 is in the range of $86 to $170.
Oracletimes.com is another website that expects the Litecoin price to be $1000 at some point in the foreseeable future.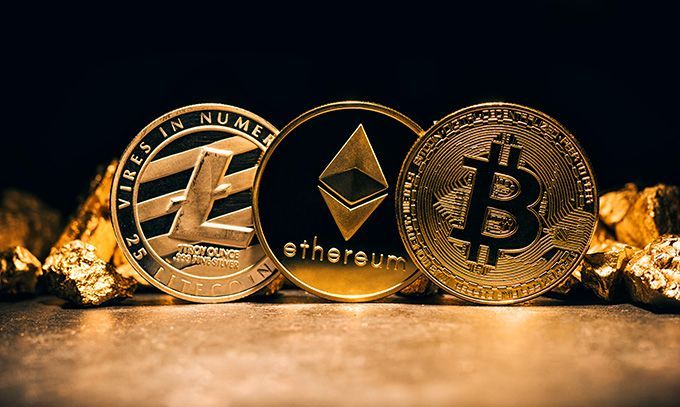 This projection is based on Litecoin's 2017 performance — which was better than Bitcoin's 2017 performance. However, it is not based on technical analysis or expert opinion. That is why you might want to focus more on other predictions.

Pros
Can be managed from mobile device
Very secure
Supports more than 1500 cryptocurrencies

Pros
Top-tier security
DeFi app support
Store over 5500 assets, install up to 100 apps simultaneously
Other Factors That Could Affect The Future of Litecoin
There are a few other factors that could affect the future of Litecoin.
Technology
The changes made to the technology of Litecoin itself are an important thing to take note of. Litecoin recently went through an event called a "hard fork". Let me explain to you what is a hard fork.
Simply put, it splits the cryptocurrency into two. One part of the split is still the older version - Litecoin, in this case. The other part of the split results in the birth of a new cryptocurrency, which in this case is Litecoin Cash. Litecoin Cash claims to offer certain advantages over Litecoin, but we will save that discussion for another time.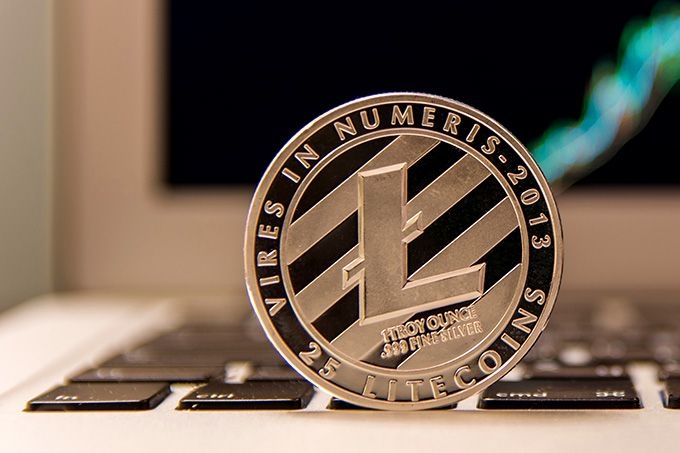 So, what happened when this split took place? Well, something good should have happened, but nothing did happen. In fact, Litecoin has performed very well since the hard fork while Litecoin Cash hasn't.
Coindesk has also had its say on Litecoin price prediction. Back in 2018, they believed that if Litecoin stays above $240 for a short period of time, then it could reach the $300 mark very soon. According to them, Litecoin could benefit from the positive news of the founder, Charlie Lee, and the launch of its new features. Sadly, that didn't happen back then.
Regulations
Can you imagine playing a football game without any referees? It would not work well, right? Well, that is how the cryptocurrency market is working right now — there are no regulations in place!
This will all change soon, though. Regulators from all around the world have become very active when it comes to cryptocurrencies. No one knows what impact the regulations will have on Litecoin's future, or on any other cryptocurrency.
What we do know is that these regulations could slow down the market, in general. This could have a similar effect on the Litecoin forecast. I recommend that you keep yourself updated with new cryptocurrency regulations as it will help you keep your investments secure.
So, is Litecoin Worth Investing in?
As you can understand, there is no simple answer to this question. It is very difficult to predict what the price of Litecoin could be in 24 hours — and even harder to predict the price of Litecoin in a year's time.
What we can see from the Litecoin price predictions above, however, is that Litecoin is moving in a positive direction. It has the technological strengths that could help it to become even more popular in the crypto world.
I think that technical analysis and expert advice is something you should always consider before investing. I also believe that regulations could have a big impact on the future of Litecoin. So, it's important that you learn about these regulations, especially in your country.
Even the biggest investors and experts of cryptocurrency find it difficult to predict the future of crypto. So before investing, you should do as much research as possible and plan your investments so that even if the prices fall, you are still safe.
Most importantly, do not invest all your money into just one cryptocurrency. Even if you find one of the above Litecoin price predictions to be very attractive, never invest more than you can afford to lose.
*Note: this article is a personal opinion. Before making any investment decisions, you should consult with a professional.
Leave your honest feedback
Leave your genuine opinion & help thousands of people to choose the best crypto exchange. All feedback, either positive or negative, are accepted as long as they're honest. We do not publish biased feedback or spam. So if you want to share your experience, opinion or give advice - the scene is yours!